Dig Into Spring Ideas Fair 2019 | Elk Grove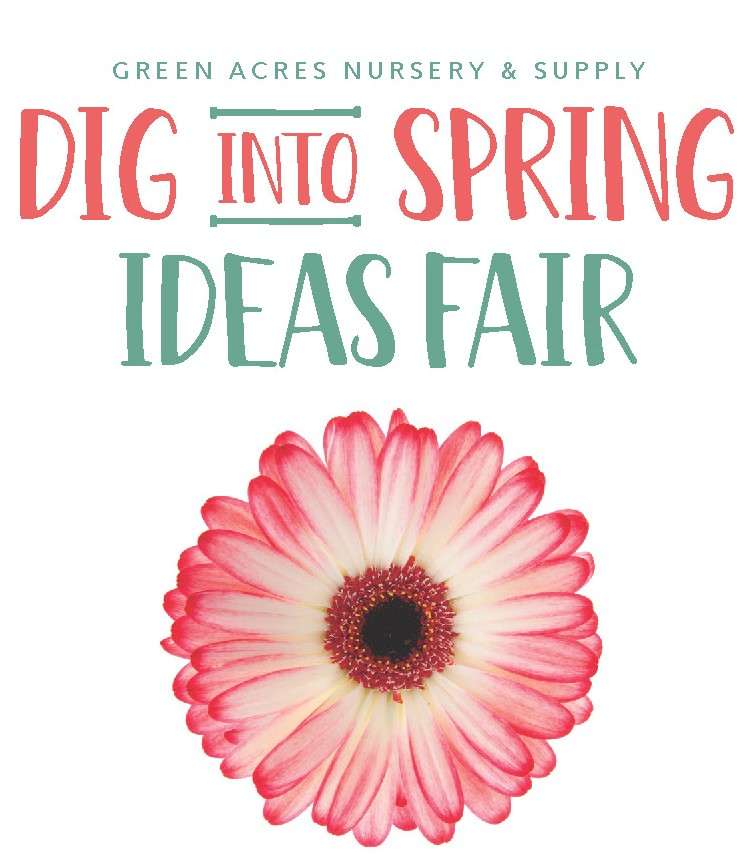 Garden Talk Schedule | Saturday, March 9
Each workshop is 45 minutes - one hour.
10AM | What's New from Sunset Western Garden Collection
Meet Janet—representing Sunset Western Garden Collection—to get the scoop on new favorite gardening trends, plants, and tips from the Sunset Test Garden.
1PM | Backyard Orchard Culture
We'll talk fruit trees, pruning and maintenance for successful crops—in yards large and small—with Greg and Jackie from Green Acres Nursery & supply.
11AM | Growing Vegetables from the Ground Up
Learn how to grow vegetables from seeds and starters in the ground, in containers, or
in raised beds—from one of our very own Green Acres' Veggie gurus.
2PM | Growing Citrus for Every Season
Get the inside scoop from Aaron—from Four Winds Growers—on the best varieties for our area, along with planting, pruning, fertilizing and identifying the suckering effect.


12PM | Get Your Irrigation Questions Answered
Join Steve from Hunter Industries for a Q&A session designed to answer specific questions about
irrigation—from drip, to sprinklers, to timers, and more.
3PM | Garden Pest S.O.S.
Meet Steve—representing Our Water, Our World—and learn tips to identify pests & beneficial insects. Discover Integrated Pest Management techniques for control while preserving beneficials and their environment.