Fall Festival 2020
Virtual Fall Festival
We're going virtual for Fall Festival, Monday, Sept 21—Saturday, Sept 26!

We're so happy you joined us for Fall Festival this week and we hope you were inspired by our fall planting ideas.

Today we're going to kick back and enjoy fall fun with the family. Sprinkle some sweet and some savory into your weekend with our pumpkin recipes and a special playlist for the season that will keep everyone jumping.

Did you miss any of our daily events this week? Just go to Instagram and Facebook @idiggreenacres to find your seasonal inspiration: Pumpkin Projects For All Ages, Fall Veggies, Pot-Up Recipes, Houseplants For Fall Décor, Fall Is For Planting, and more.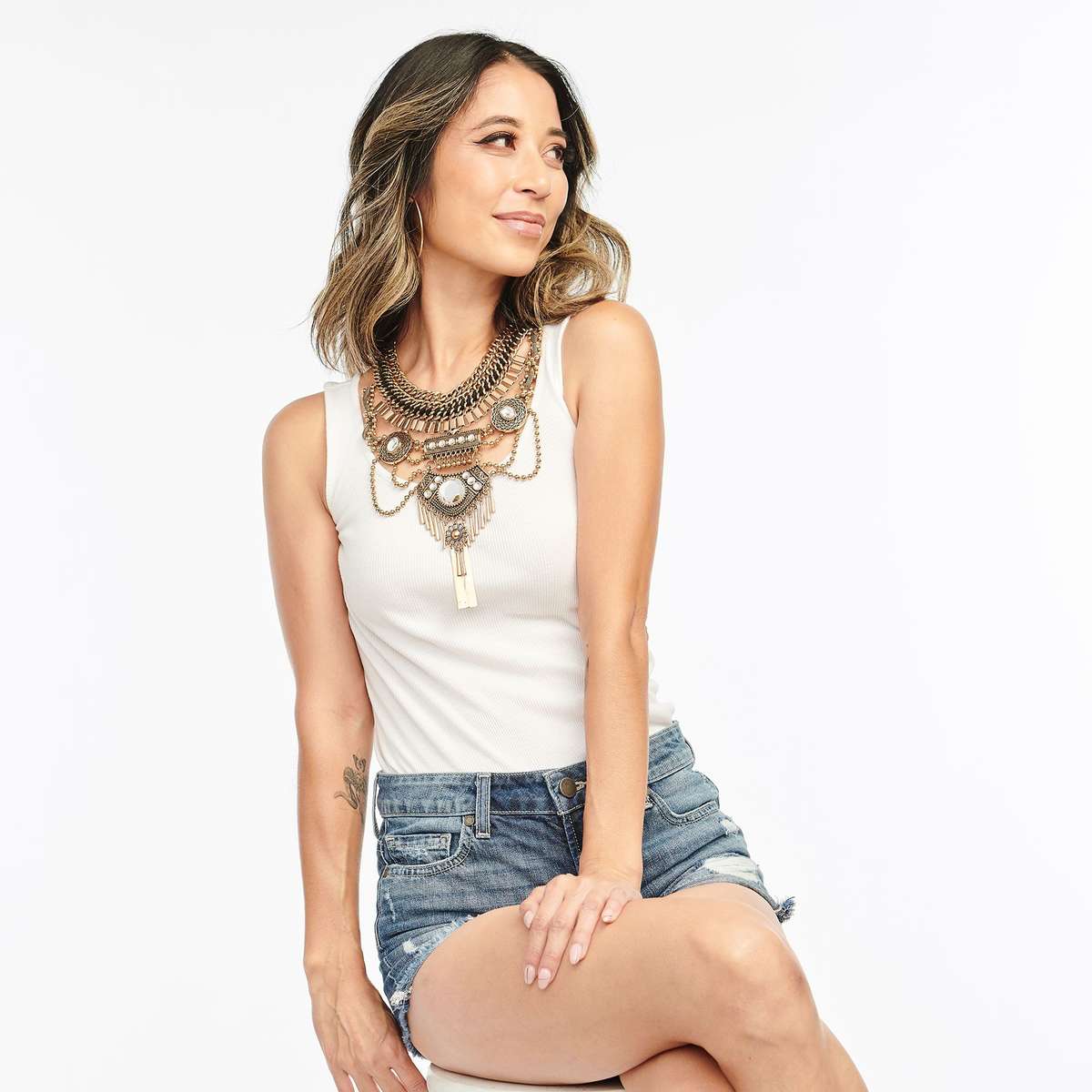 We had the pleasure of working with Tessa Young for our Summer Series live events. She is a DJ extraordinaire and founder of Prism DJs, an all-female DJ booking agency in Los Angeles. Tessa is a true multi-genre DJ, playing everything from eclectic, indie dance, NuDisco, EDM, house, classic rock, hip-hop, top 40, and anything else you can think of that will keep the dance floor moving.

Tessa created a special spooky playlist that you and the kids can dance to while you have fun in the kitchen creating these recipes.
Listen: Fall Inspo Playlist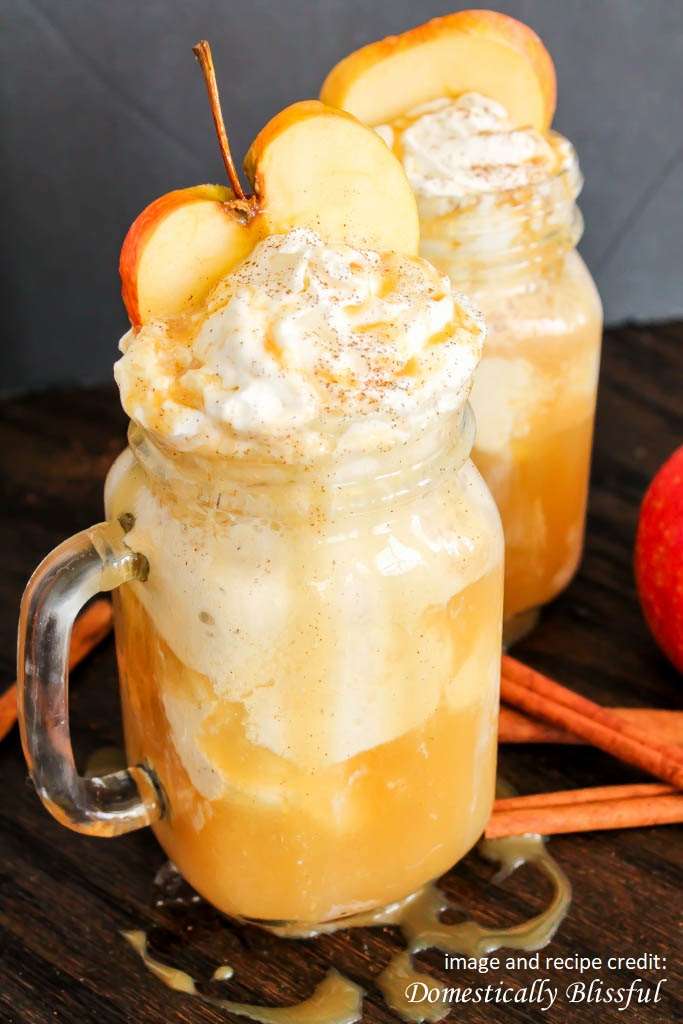 This recipe is a tasty, decadent treat for the kid in all of us. It uses traditional apple cider and sparkling apple cider, so you get great flavor and a few bubbles. Try it, you'll fall in love with it! Nevermind the whipped cream, cinnamon, apples, and caramel sauce. Check your recipe supplies below and get ready for the first taste of fall.



Ingredients
Sparkling apple cider
Fresh local apple cider
French vanilla ice cream
Whipped cream
Apple slices
Ground cinnamon
Cinnamon sticks
Caramel sauce

Instructions
Scoop ice cream into a cup.
Pour equal parts sparkling apple cider and fresh local apple cider.
Top with whipped cream, an apple slice, a sprinkle of ground cinnamon, a cinnamon stick, and caramel sauce.
Tip: If you freeze your cup for at least 30 minutes your drink will stay cold longer and won't melt as quickly.


Recipe courtesy of @domesticallyblissful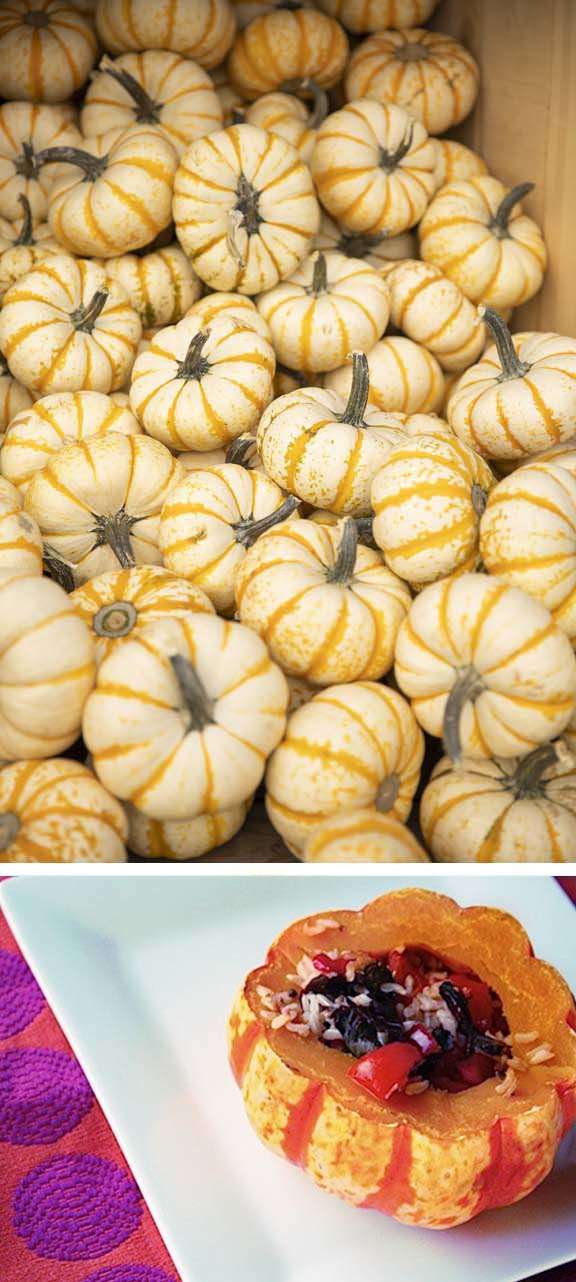 This recipe is healthy and delicious—and a great way to use the pumpkins once you're done decorating. Get the kids involved to help pick out the pumpkins or scoop out the seeds for baking. Put your own twist on it with fresh veggies you're still harvesting from your summer garden.


Ingredients
Five Lil' Pump-Ke-Mon pumpkins
1 1/2 cups cooked long-grain brown rice
1 cup water
3 tbsp olive oil, plus additional for drizzling
5 large garlic cloves, minced
1/2 lb Swiss Chard, ribs removed and leaves chopped
2 large bell peppers, chopped
2 tsp dried rosemary
2 tsp dried oregano
1 tsp garlic powder
Salt and pepper to taste

Instructions
Preheat oven to 400°F.
Cut off the tops of all the pumpkins, and scoop out the seeds and stringy insides.
Place the pumpkin bottoms, cut side down, in a large baking dish with 1 cup water and bake for 30 minutes.
While these are baking, heat the oil in a large skillet over medium heat. Add the garlic and cook until soft and starting to brown, about 6 minutes.
Add the Swiss Chard and peppers and cook for 10 minutes, stirring occasionally.
Add the rice and spice and cook until soft and fragrant, about 5 minutes.
When pumpkins are done cooking, remove from water and let cool for a few minutes.
Stuff with rice mixture and sprinkle with grated cheese of your choice; place back in oven for 5 more minutes so ingredients are warmed through and cheese melted.
Recipe courtesy of @savvyeats