Summer-Blooming Bulbs
Summer-Blooming Bulbs 2019

Green Acres Nursery & Supply carries the largest variety of Van Bloem Gardens® bulbs in Northern California. Shop now for the best selection and then plant after the last frost for beautiful blooms this summer.
Amaryllis Belladonna (Belladonna Lily)
Anemone
Begonia
Bleeding Heart
Caladium
Canna
Clematis
Convallaria (Lily-of-the-Valley)
Crocosmia
Dahlia
Dinnerplate Dahlia
Eucomis (Pineapple Lily)
Freesia
Eremurus Stenophyllus (Foxtail Lily)
Gladiolus
Gloriosa Rothschildiana (Climbing Lily)
Hosta
Iris
Ixia (Wand Flower)
Liatris (Gayfeather, Blazing Star)
Lily
Mirabilis Jalapa (Four O' Clocks)
Nerine
Oriental Lily
Oxalis (Wood Sorrels)
Peony
Ranunculus
Sparaxis (Harlequin Flower)
Triteleia laxa (Wild Hyacinth)
Zephyranthes (Rain Lily)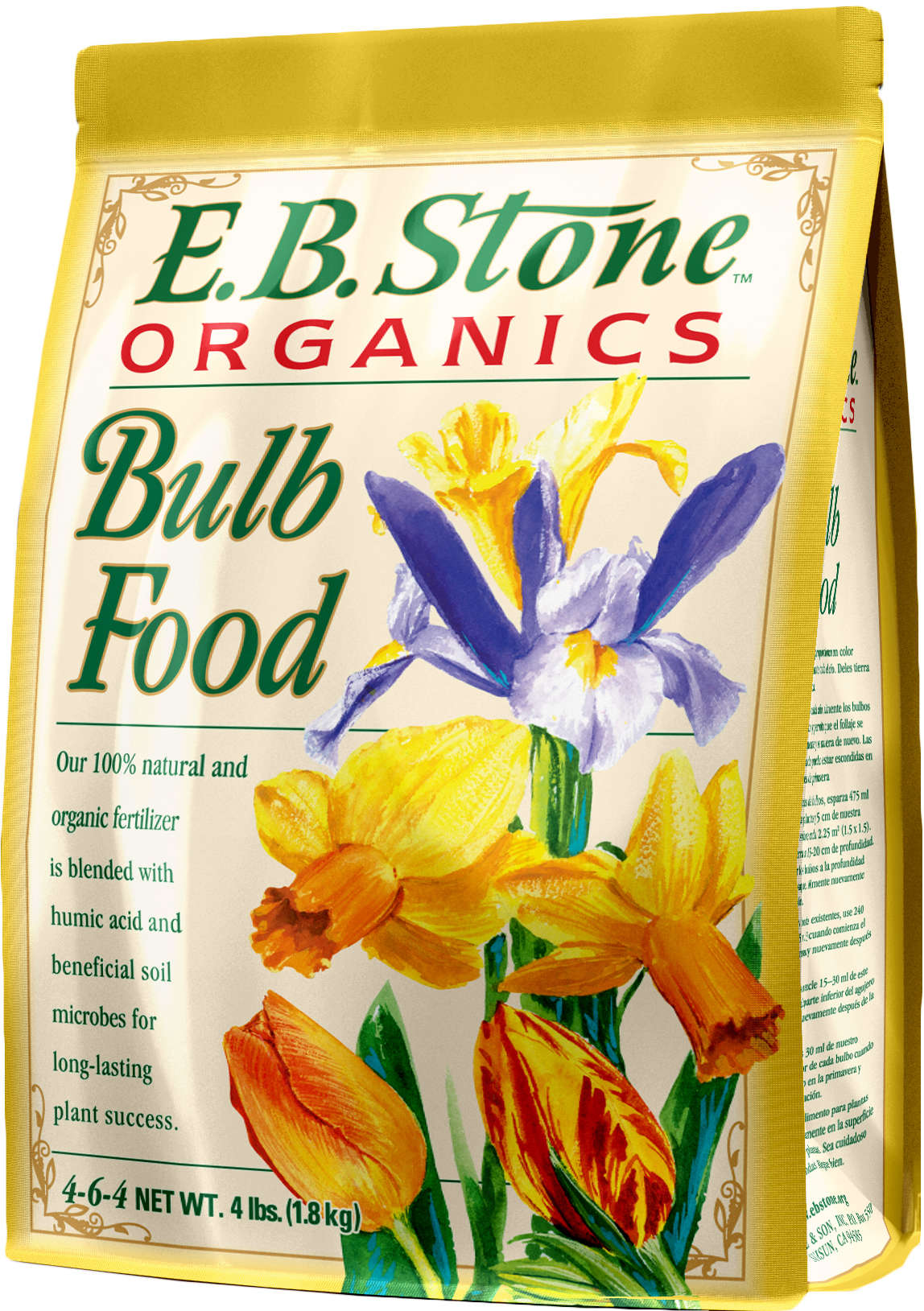 Garden Tip
Drop this bulb food into the soil when you plant bulbs to promote healthy root development and prolific blooms.
E.B. Stone™ Organics Bulb Food