Vegetable Planting Calendar
Veggie Planting Calendar
Our Vegetable Planting Calendar will help take the guesswork out of planning your
veggie garden by answering planting questions such as these: When should you start seeds indoors for transplant later? When is the best time to start seeds in the garden bed outside? When is the best time to put a transplant you grew or purchased from the nursery directly into your vegetable garden?

The calendar was created for our region to highlight which veggies work best where we live. The calendar is divided by month, featuring a list of warm- and cool season veggies, showing the ideal time to plant by seed (S) or starter plant (P).

Still have questions? Our garden gurus are here to help make brown thumbs greener—so you can have your veggies and eat them too.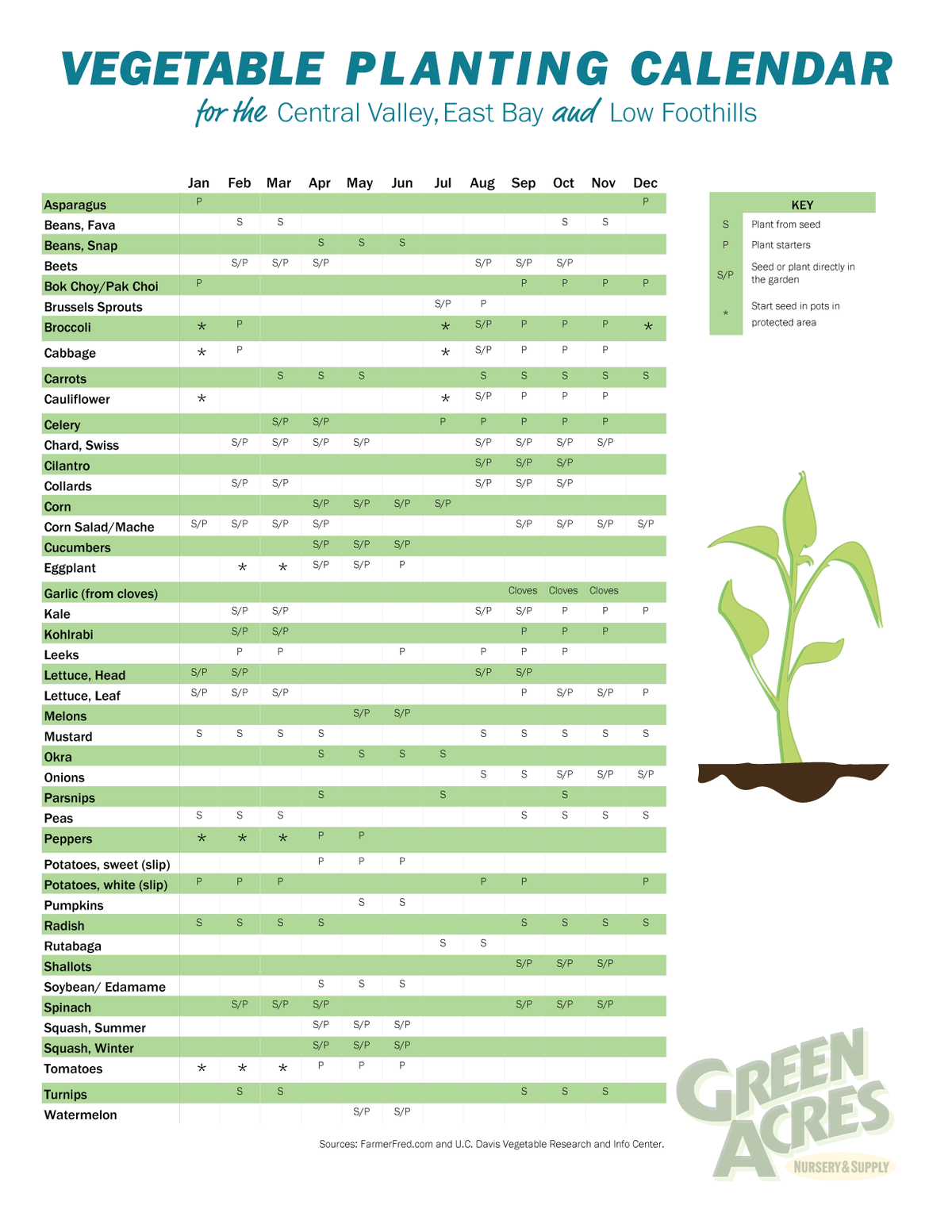 Lettuce
Broccoli
Peas
Chard
Brussels Sprouts
Greens
Beets
Cabbage
Cauliflower & more!
Warm-Season
Vegetables & Melons
Artichokes
Beans
Cucumbers
Corn
Eggplant
Peppers
Squash
Tomatoes
Watermelon
Zucchini
Strawberries & more!
Basil
Cilantro
Parsley
Oregano
Rosemary
Sage
Thyme
Chives
Stevia
Mint & more!