CREATE Class: Fairy Garden Terrarium
Tuesday, January 14, at 5pm-6pm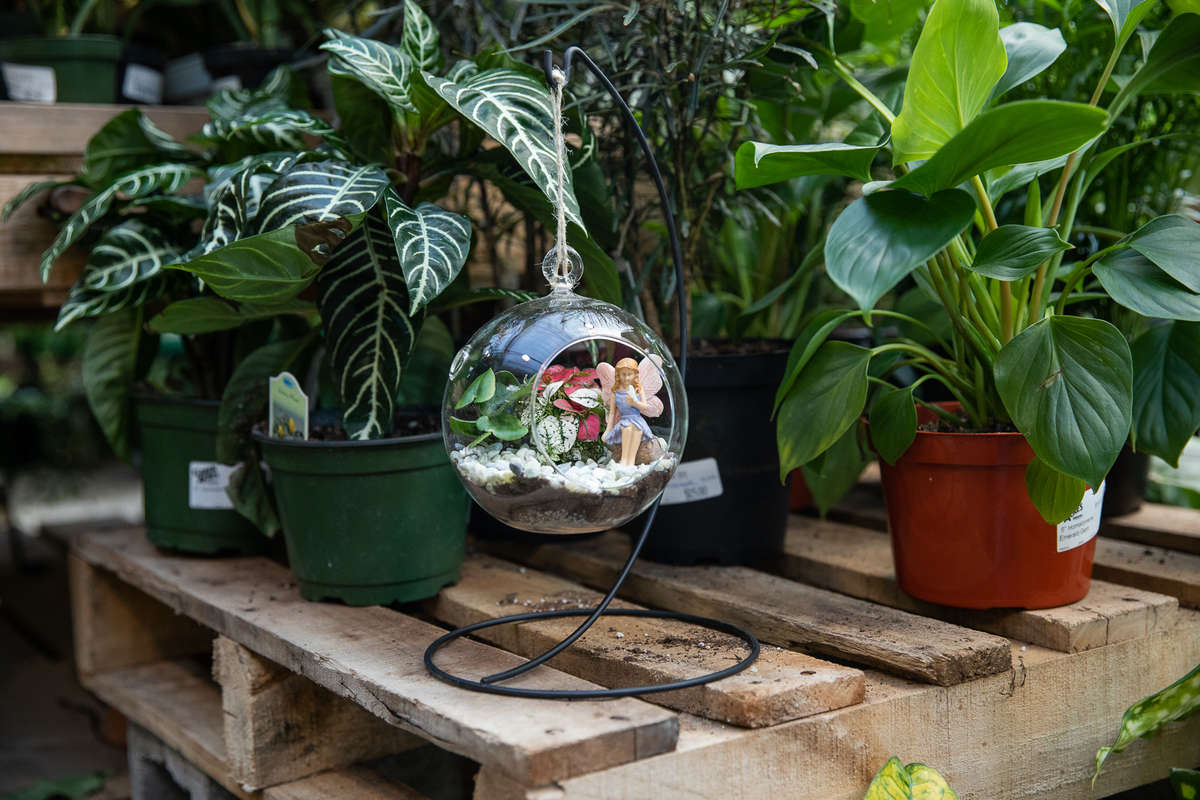 Join us on Tuesday, January 14, for our Fairy Garden Terrarium CREATE Class. Learn about terrariums and create your very own miniature version—complete with a fairy—to take home and display.
Materials cost $35, including sales tax, along with everything listed below to create your fairy garden terrarium:
Glass terrarium with hanger
Two 2" houseplants to fill your terrarium
One fairy to watch over your new mini-garden
Potting soil, decorative rock, green moss, and other supplies
Advice to maintain your new creation
Purchase your ticket today, as space is limited to 20 per location.