DIY WORKSHOP: Fairy Garden
Tuesday, July 23 at 5:30pm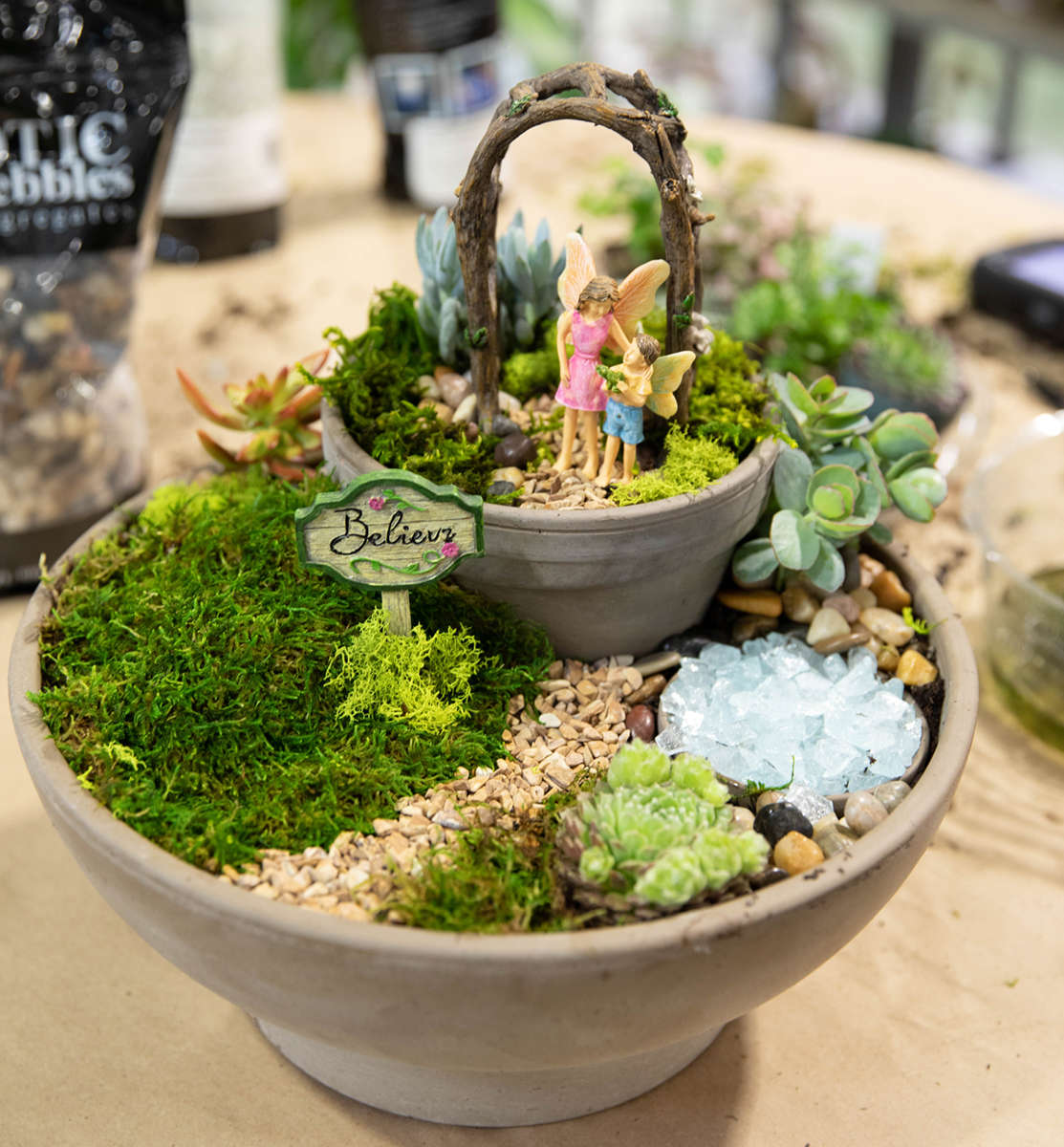 Join us on Tuesday, July 23, for our DIY Fairy Garden Workshop. Learn about fairy gardens and create your very own to take home and enjoy!
The workshop will be held inside, out of the heat.
The $50 fee includes:
Clay Bowl
Clay Pot
Clay Saucer
3 Fairy Garden Accessories
3 Succulents or Foliage Plants
Cactus Mix, Potting Soil, and Other Supplies
Advice to Maintain Your New Creation
Class size is limited, so RSVP to save your spot.