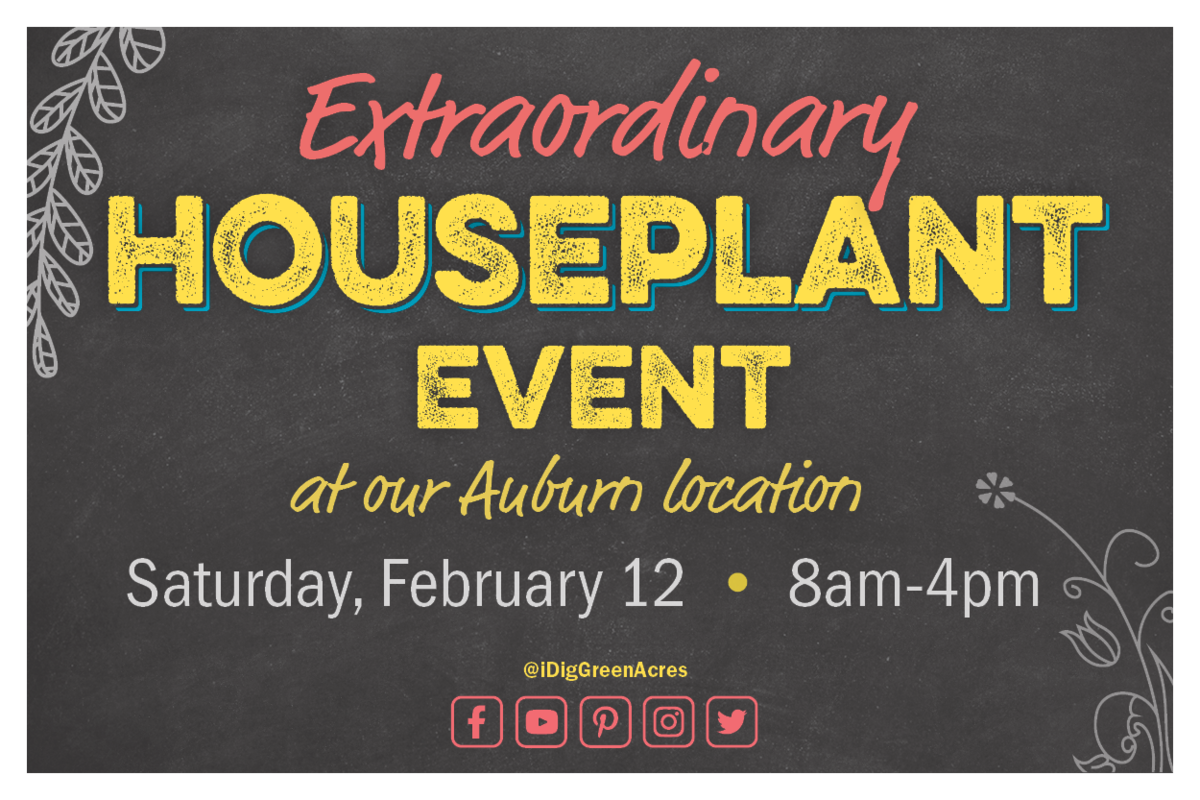 Extraordinary Plant Event
Shop unique plants curated for the houseplant and succulent enthusiast, collector or novice.
Only at our
AUBURN
location.
Saturday, February 12 from 8am-4pm
We are sourcing the most current varieties of your favorites and unique varieties available that will interest plant lovers of all stages, so mark your calendar, grab your friends and join us!
Take Advantage of Event-Day Specials
Shop Our Pre-Potted Collection and Learn How We Grow & Assemble On Site
Be Inspired with DIY Projects:
Terrariums
Air Plant Displays
Valentine's Day Gifts
Enjoy a Throwback to Eisley's Popular Caramel Corn and Iced Tea
Get Answers to Your Questions from Our Team of Houseplant Gurus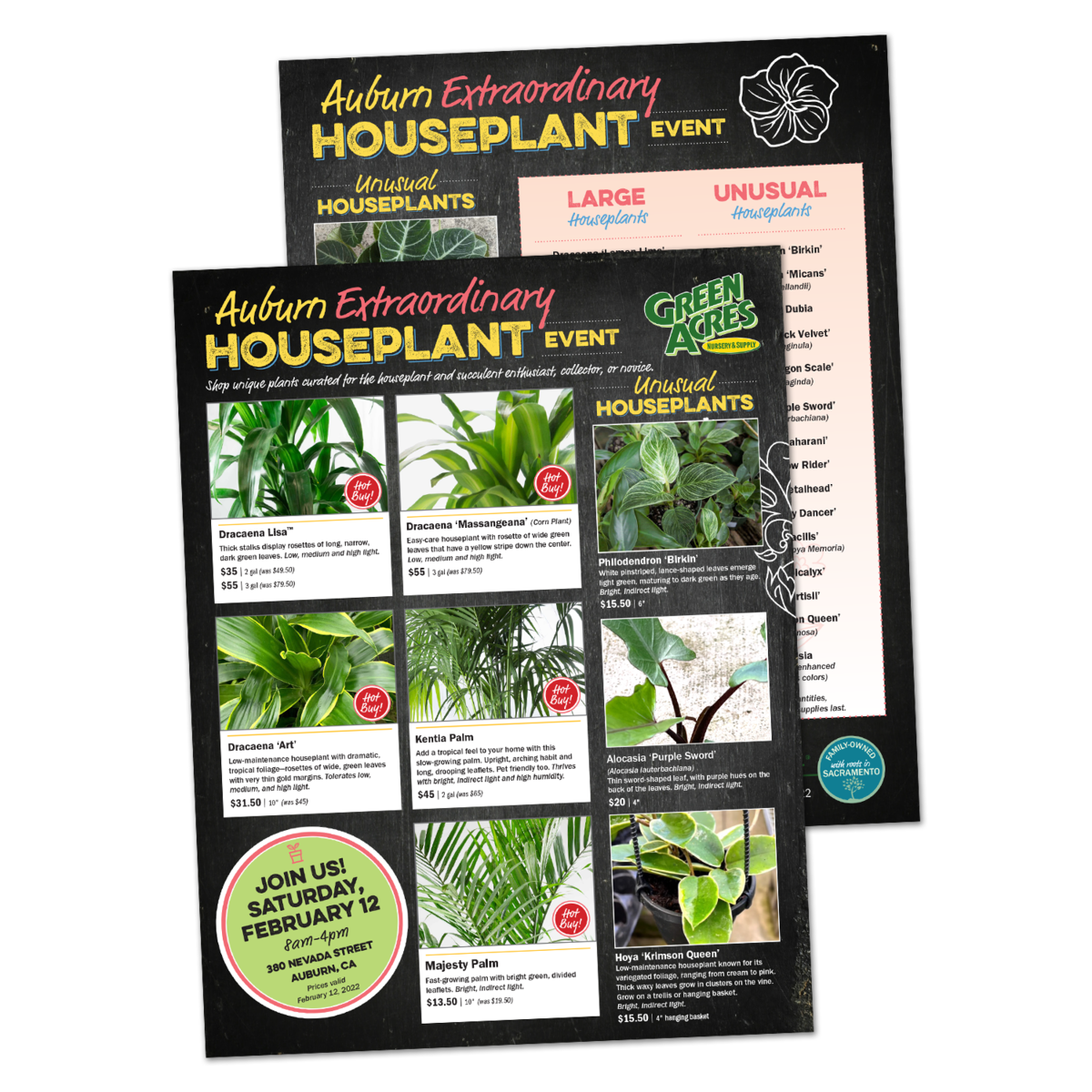 Extraordinary Houseplant Event Sales Flyer
Prices valid February 12, 2022

File size: 4.6MB
Download Flyer