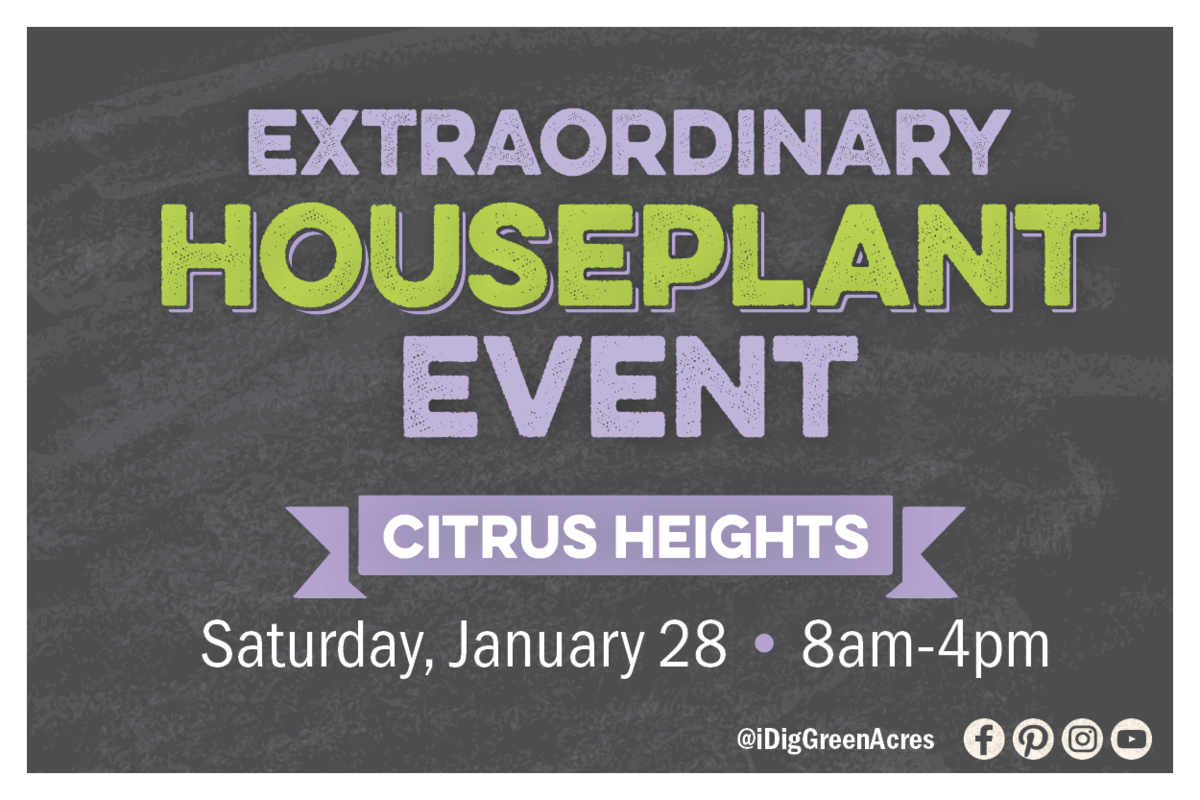 Extraordinary Houseplant Event
Join us for a one-day event at our Citrus Heights location on Saturday, January 28 from 8am to 4pm. Shop a curated collection of unique plants perfect for the houseplant enthusiast, collector, or novice. Don't miss this opportunity to add something special to your collection!
Mark your calendar, grab your friends, and join us for a fun event as we showcase favorites and unique varieties to interest plant lovers of all experience levels!
Take advantage of event-day Hot Buys!
Create your own petite pot-up with your choice of houseplants or succulents.
Build a terrarium for a small indoor garden.
Shop our Home+Grown collection and select something special for yourself and a friend.
Get answers to your questions from our team of houseplant gurus.
Dave Veach, President of the Sacramento Orchid Society will be on hand to answer any orchid-growing questions you may have!
Spend $50 or more and receive a FREE houseplant, while supplies last.
Enter into hourly raffles for a chance to win exotic houseplants, such as a 4" Thai Constellation.
Fresh Coffee and treats available for purchase by the Rustic Mule.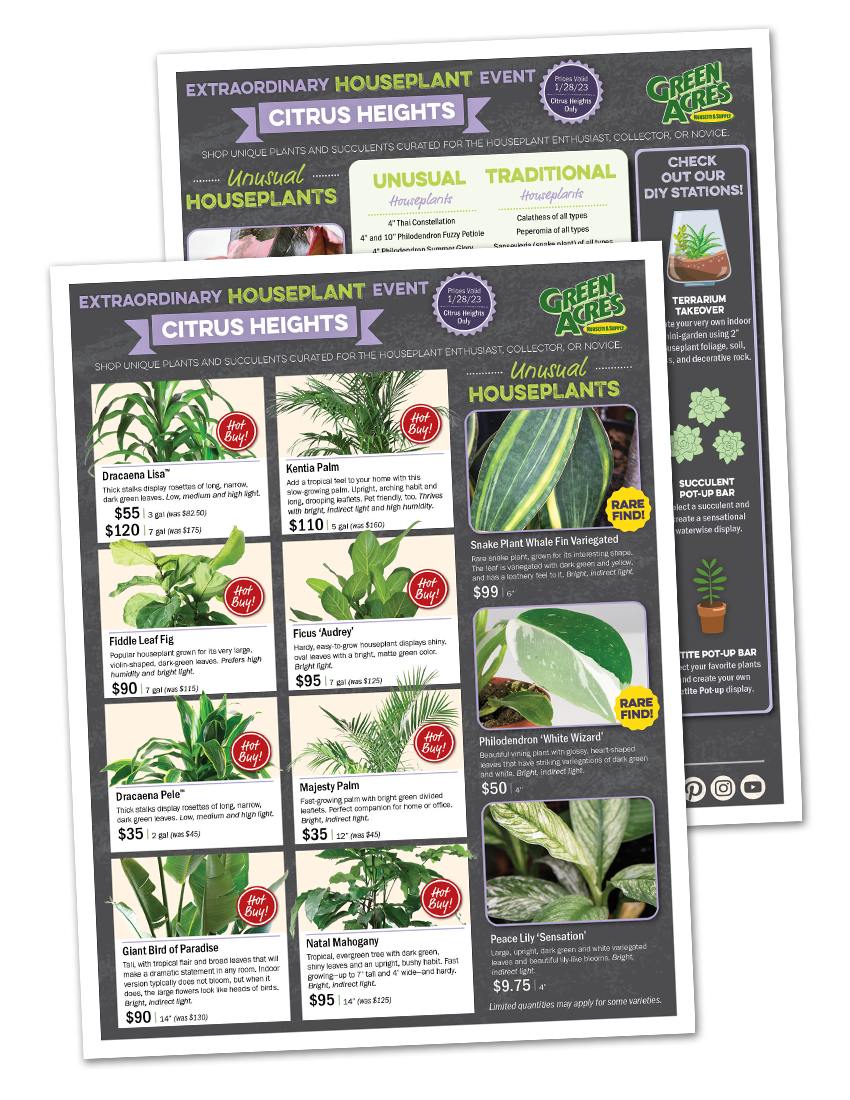 Check out our event day flyer!
See what's on hot buy, and check out some of the exciting rare plants we will be showcasing at tomorrows event.
Click Here To View Flyer