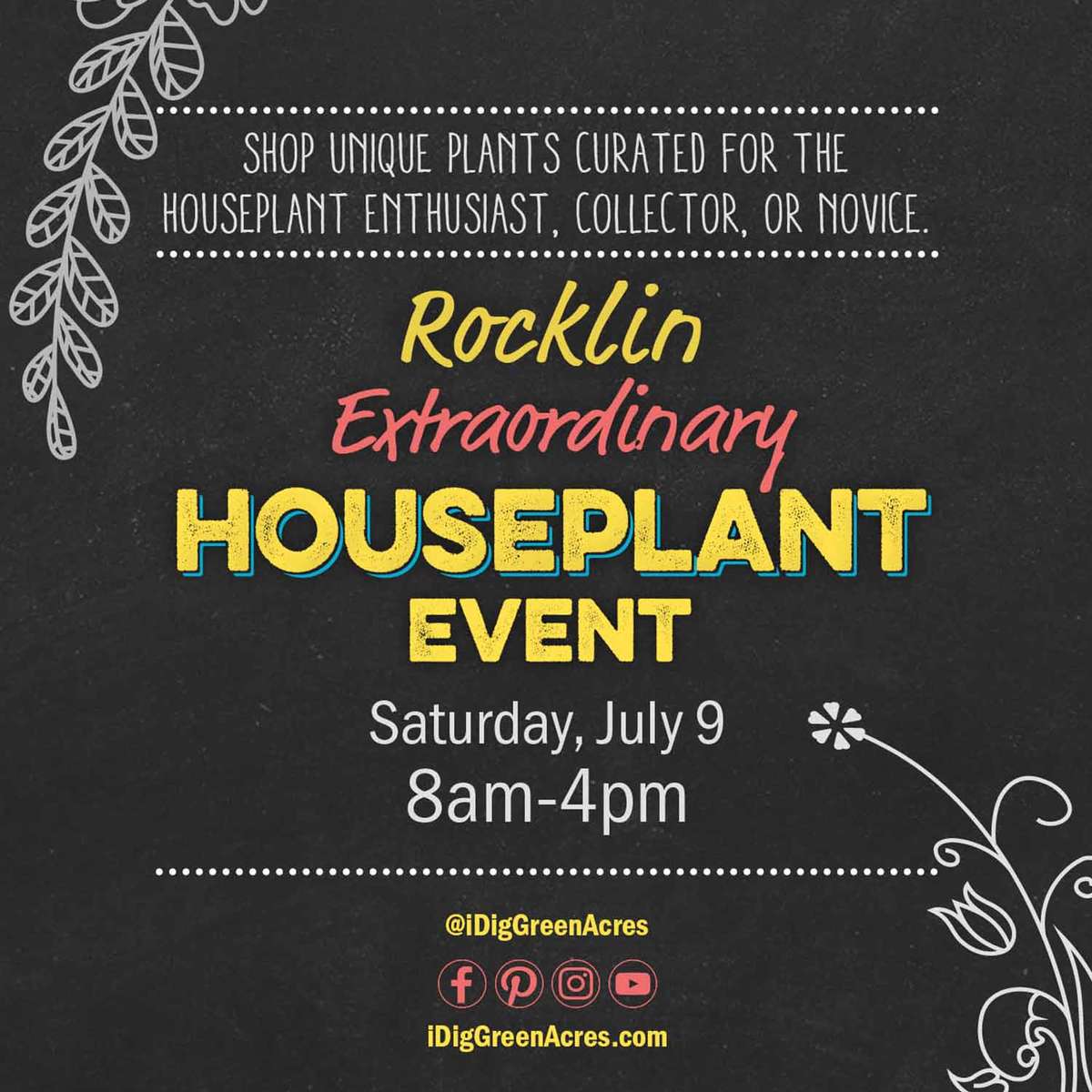 Extraordinary Houseplant Event
Shop unique plants curated for the houseplant enthusiast, collector or novice.
Only at our
Rocklin
location.
Saturday, July 9 from 8am-4pm
Mark your calendar, grab your friends, and join us for a fun event as we showcase your favorites, along with unique varieties that will interest plant lovers of all experience levels!
Take Advantage of Event-Day Specials
Shop Our Home+Grown Collection and Select Something Special for Yourself and a Friend
Belly up to the Tillandsia Bar to create your own Air Plant display
Don't miss the Petite Pot-Up spot for an inexpensive, pocket-sized project
Get Answers to Your Questions from Our Team of Houseplant Gurus