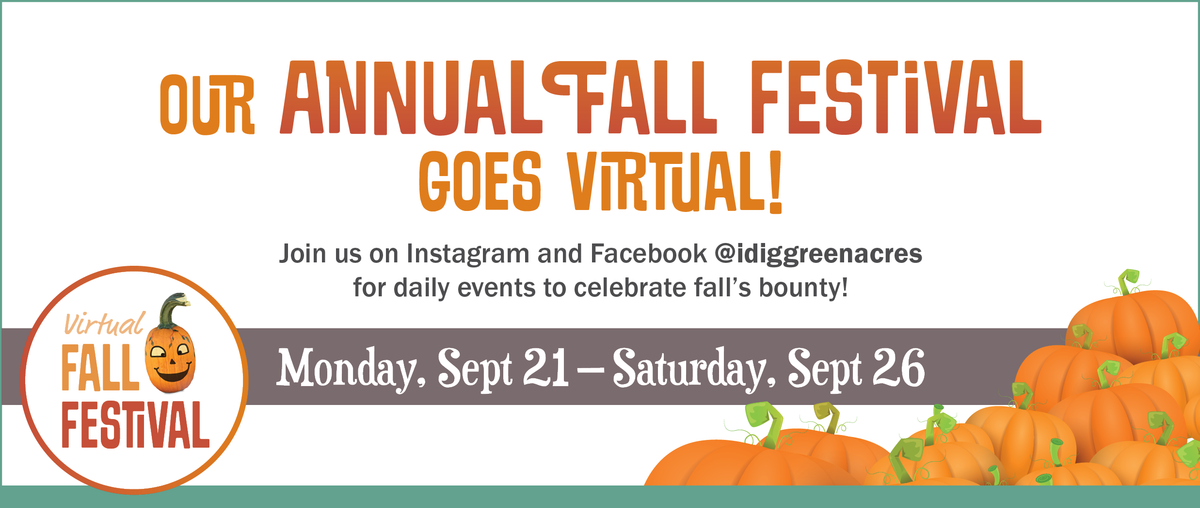 You won't want to miss our virtual Fall Festival. This year we have garden-inspired projects and grow-how, along with fun fall-inspired activities for the family. Follow us on Instagram and Facebook @idiggreenacres to get the daily scoop—and don't miss the opportunities to win some gift cards!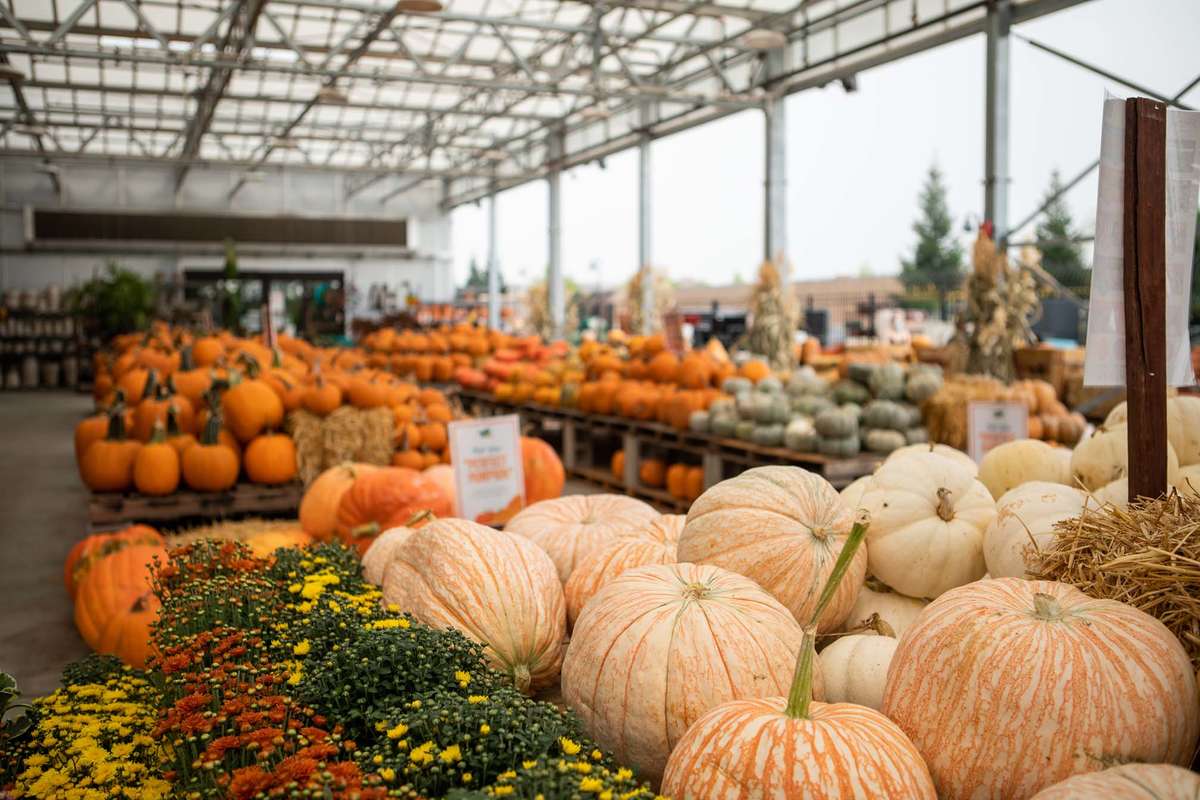 Monday, September 21
The Pumpkin Patch Is Open!
Join us for a LIVE event: Tour the Pumpkin Patch and learn about the best varieties for carving and eating. Pumpkin pie, anyone?
All Week Long — We're Crafting for Charity
Our crafty gurus at each of our locations are decorating pumpkins so you can choose a winner! The winning store will donate $2,000 to a local charity they choose. Entries will be shared on Instagram and Facebook on Monday, you vote, and we'll announce the winner and recipient of the donation on Sunday, September 27.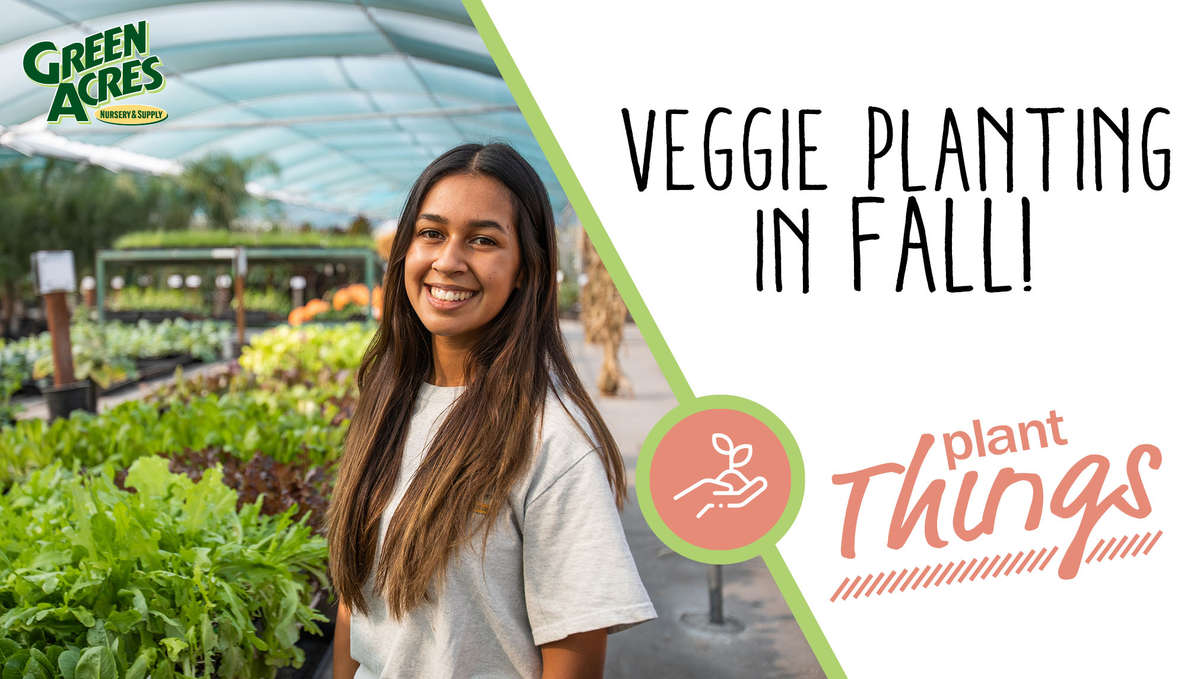 Tuesday, September 22
Get the Dirt On Fall Veggies
The time is ripe to get fall veggies in the ground. Watch on Tuesday to get the dirt on what varieties to plant now, what type of soil to use, and how often to fertilize.
We'll share top veggie picks from our Green Acres garden gurus.
Watch Our Fall Vegetable Planting Video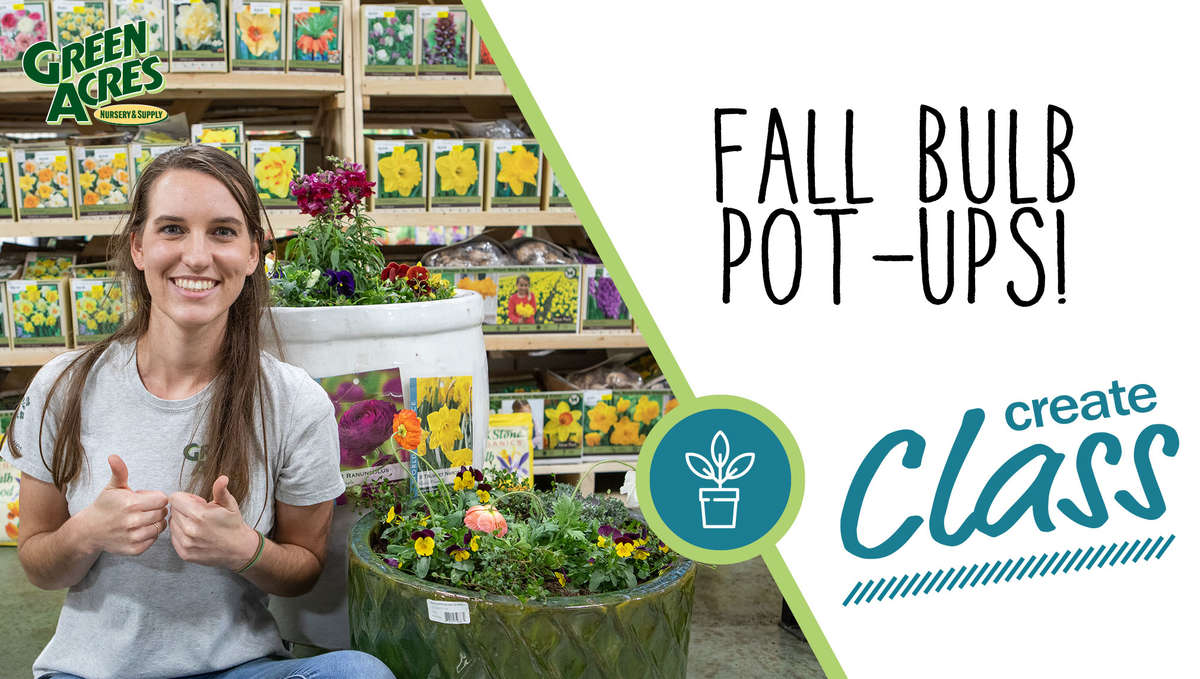 Wednesday, September 23
Pot-Up Palooza
CREATE Class for Adults: Watch to learn how to combine fall annuals and spring bulbs to create a fall pot-up that will deliver a spring explosion of colorful blooms.
Bulbs are easy to grow! Want to learn more? Read our blog to discover how to plant and care for bulbs. Spring Blooming Bulbs
Need a little fall inspo? Tune in to see how some of our favorite influencers are using pumpkins, mums, ornamental kale, and more this season to showcase their front porch.
Watch Our Bulb Planting Video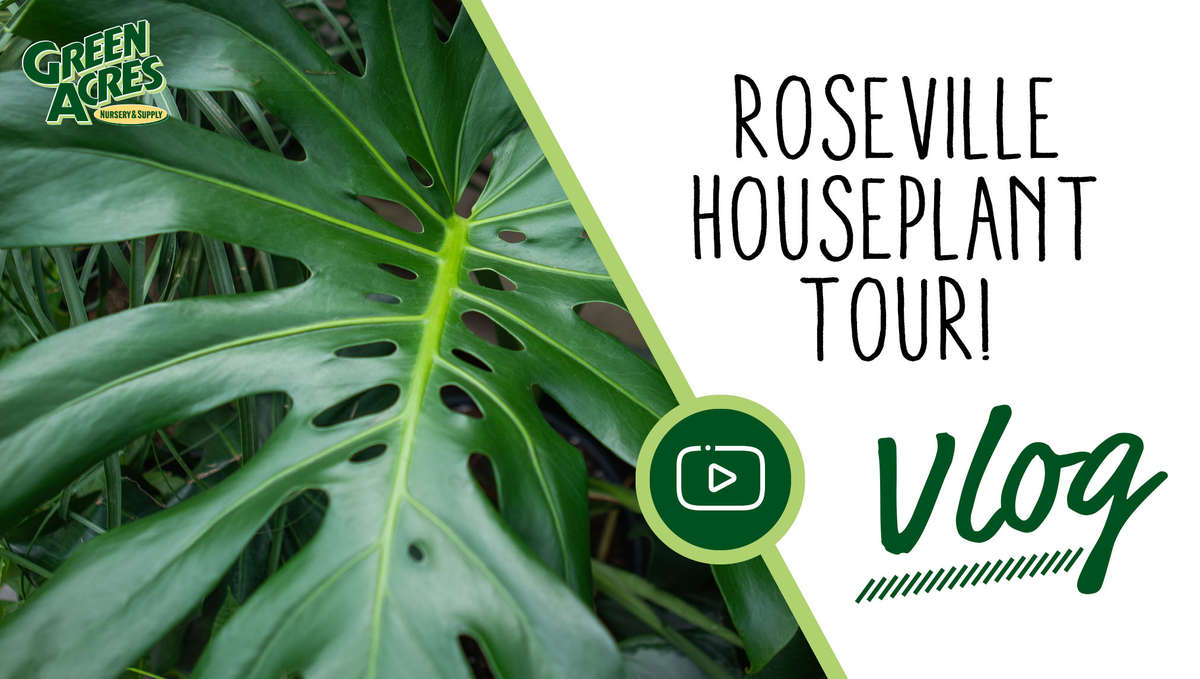 Thursday, September 24
Houseplants For Fall Décor
Take a tour of our houseplant department and discover what's on trend this fall for living décor.
Crazy for Crotons? Add some fall-inspired foliage to your interior with this brightly-colored houseplant.
Watch Our Houseplant Tour Video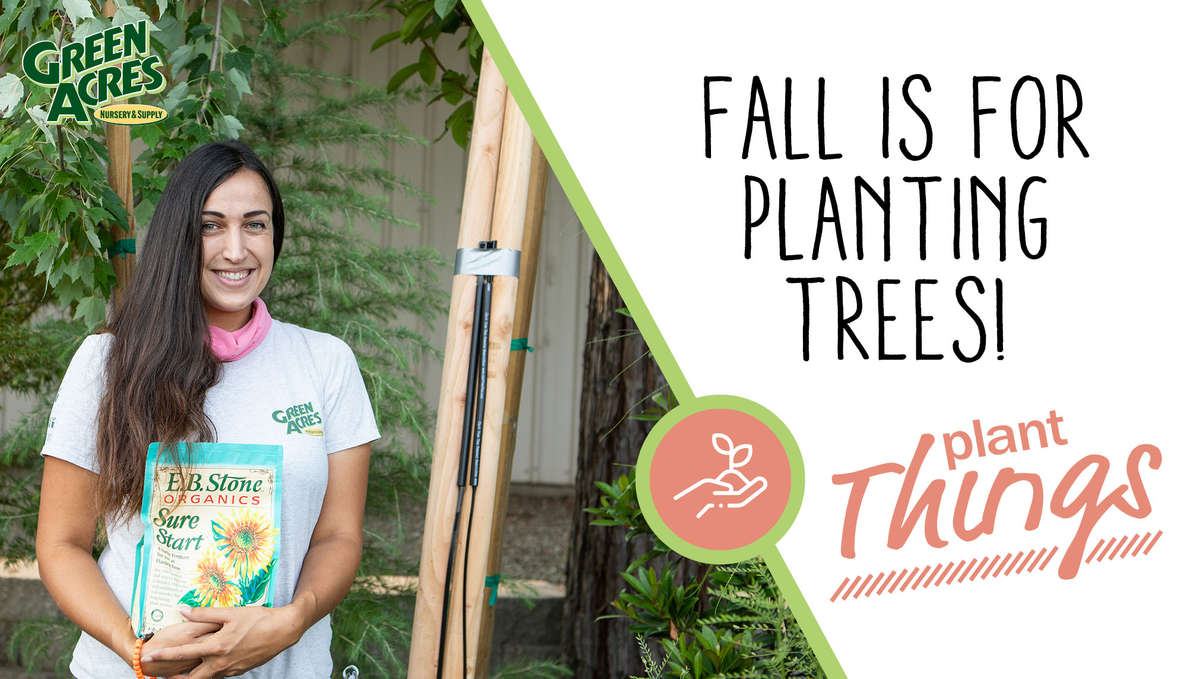 Friday, September 25
Fall Is For Planting
Tune in to find out why fall is perfect for planting trees & shrubs.
Want to learn more? Read our blogs for more information about fall planting and our go-to planting combos for the season. Publishing Friday, Sept. 25.
Watch Our Fall Is For Planting Video
Saturday, September 26
Fall Fun With The Family
Sunday, September 27
Congratulations!
Contest winners will be posted today. Fingers-crossed!