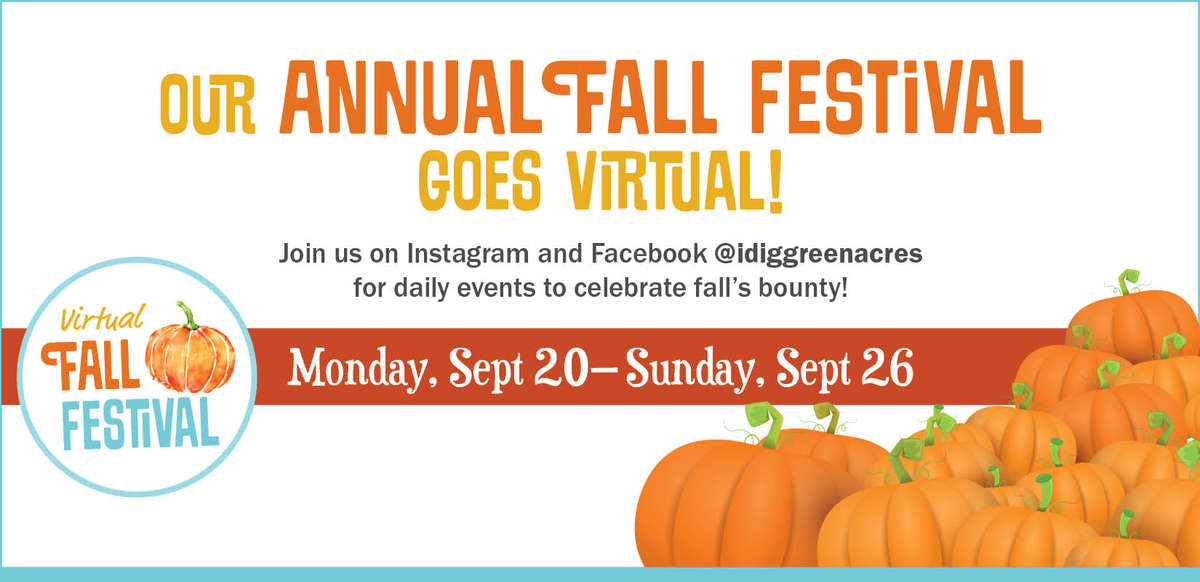 Virtual Fall Festival 2021
Join in the fun this year as we celebrate the fall season with our virtual Fall Festival.

Follow us on Instagram and Facebook @idiggreenacres for a new topic each day. There will also be an opportunity to win some gift cards—so tune in!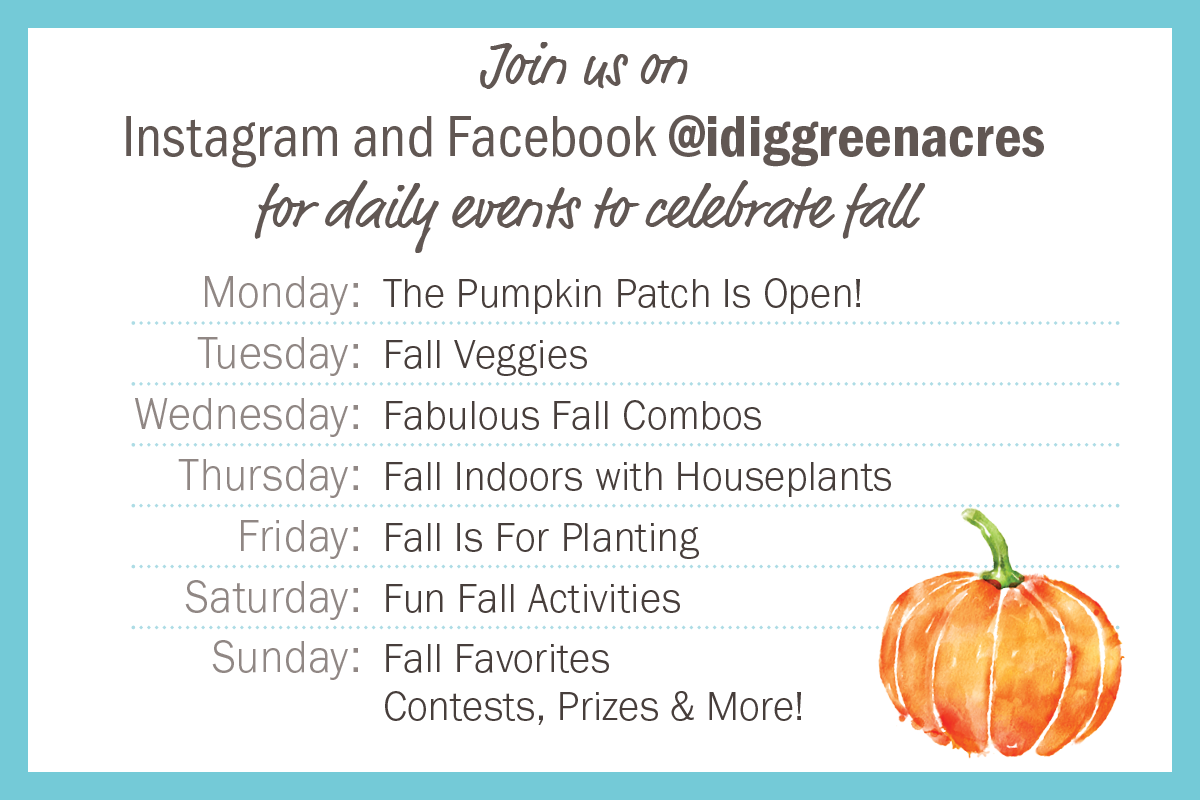 Monday, September 20
The Pumpkin Patch Is Open!
Join us for a LIVE event at our Elk Grove store: Tour the Pumpkin Patch and learn about the best varieties for carving and eating.
Facebook 11am | Instagram 11:30am | @idiggreenacres
Tuesday, September 21
Fall Is For Planting... Veggies!
Plant your fall garden now and harvest the rewards this winter with fresh, home-grown veggies. Watch on Tuesday for veggie garden tips: what type of soil to use, organic fertilizers, why crop rotation is important, and more.
Wednesday, September 22
Fabulous Fall Combos
Today is the first day of fall and what better way to celebrate the new season than with inspiring fall combos for your landscape. Julie from our Roseville store shares three different plant combos for different light conditions: full sun, morning sun/afternoon shade, or full shade.
Friday, September 24
Fall Is For Planting
Join us for a LIVE event at our Auburn store with garden guru Greg. He will explain why fall is the perfect time to put something new in the ground and answer all your questions about fall planting.
Facebook 11am | Instagram 11:30am | @idiggreenacres
Saturday, September 25
Fun Fall Activities
Join in the fun as we share activities for kids of all ages including pumpkin painting, recipes and more.
Sunday, September 26
Fall Favorites
We'll be sharing some of our fall favorites (Hint: Mums!) and asking you—our followers—to tell us about your favorites as well.