At Green Acres Nursery & Supply we offer fresh sod, locally grown by Delta Bluegrass Company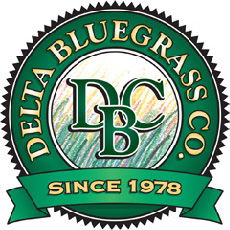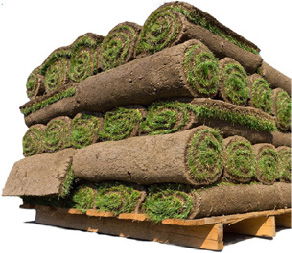 Sod Roller, Sod Knife, Bolero™ Sod & Seed Starter, Bolero™ Lawn Food, Proper Irrigation
During spring months, we order fresh sod daily (Monday through Saturday) to have available for walk-in purchases, while supplies last.

As the weather heats up, gets wet or very cold, we keep less on hand, and order as needed, to maintain fresh quality.

Did you know that we offer multiple varieties? Our staff can help you choose the right sod for your location.
We're happy to place orders for for a date that works best for you. Please provide a lead time of two days.

Our rolls of sod are 5' x 2' (10 sq ft). We place orders based on your calculations of square footage.
Delta Bluegrass also offers installation
services that we coordinate for you. 2,000 sq ft or less = $320
More than 2,000 sq ft = $0.19/sq ft

Special-order sod is paid at the time of the order.
We'll notify you when your sod arrives for pick-up, or the window of time it will be dropped at your home (based on schedules provided by Delta Bluegrass).
Please Note
Because sod is perishable, and may be ordered to custom specifications, all sod is non-refundable.

Sod orders of 1,000 sq ft or more qualify for free curbside delivery. Orders under 1,000 sq ft are delivered for $95.