10 Shrubs to Plant This Fall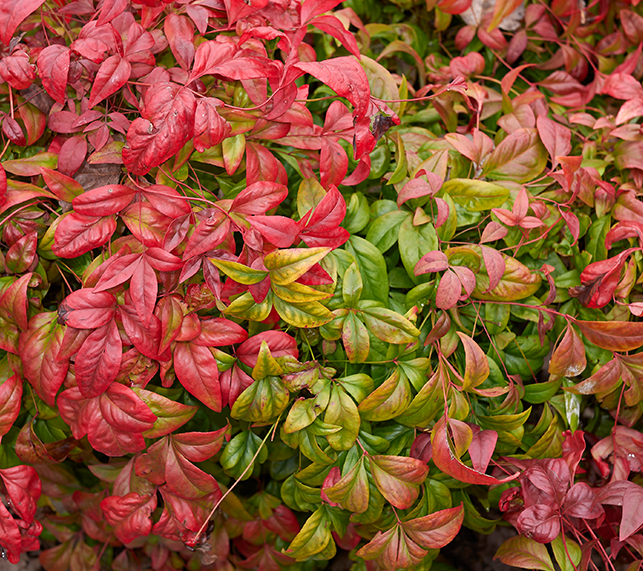 Embrace The Beauty of Autumn: Plant Fall Shrubs
The arrival of fall brings with it a sense of rejuvenation and new ideas for the garden. While spring might be the season traditionally associated with planting, the cooler temperatures and increased moisture of autumn create an ideal environment for establishing shrubs that will flourish in the coming seasons. Check out our list of popular shrubs ideal for fall planting.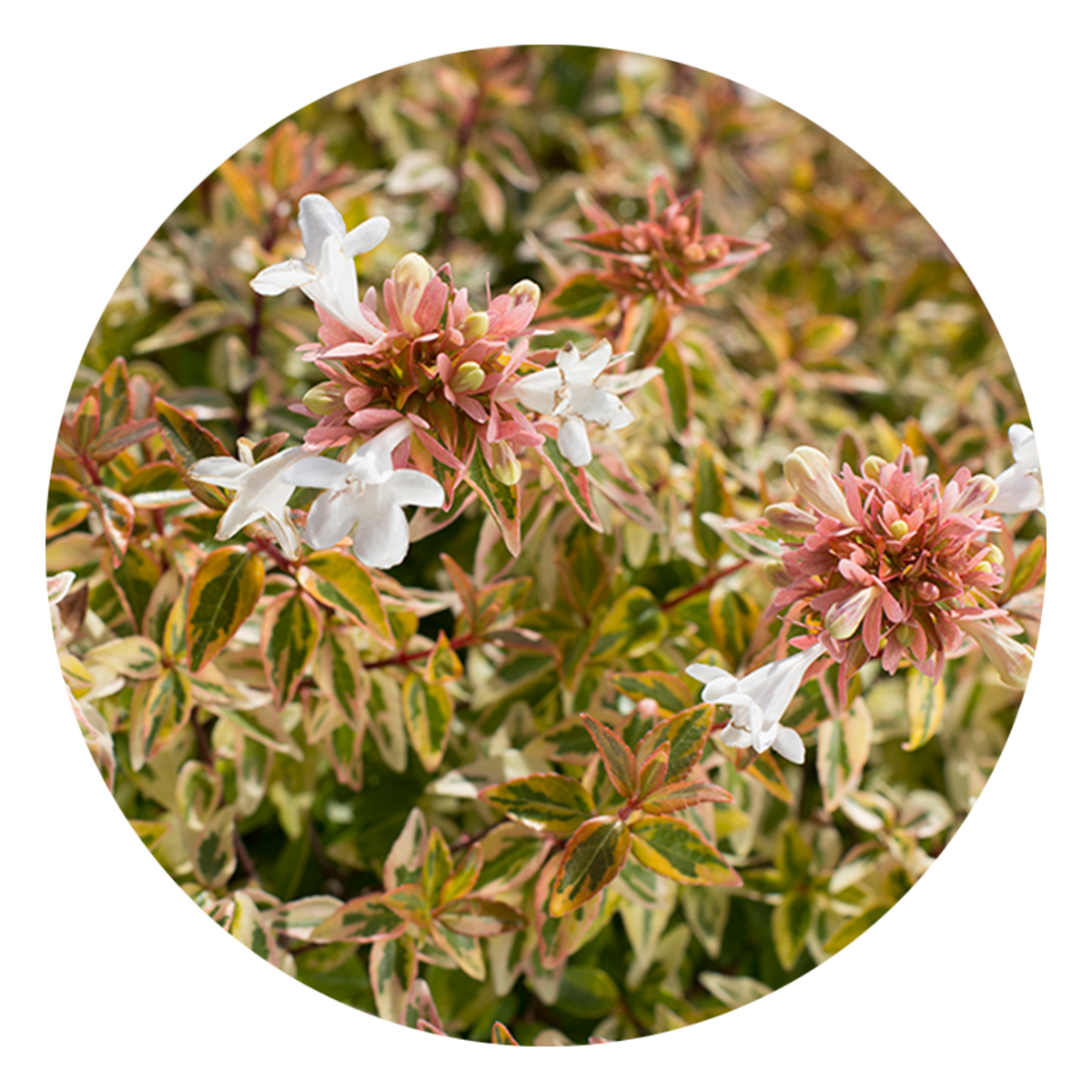 Evergreen shrub with bright yellow variegated green leaves on brilliant red stems. Small white flowers in summer to early fall.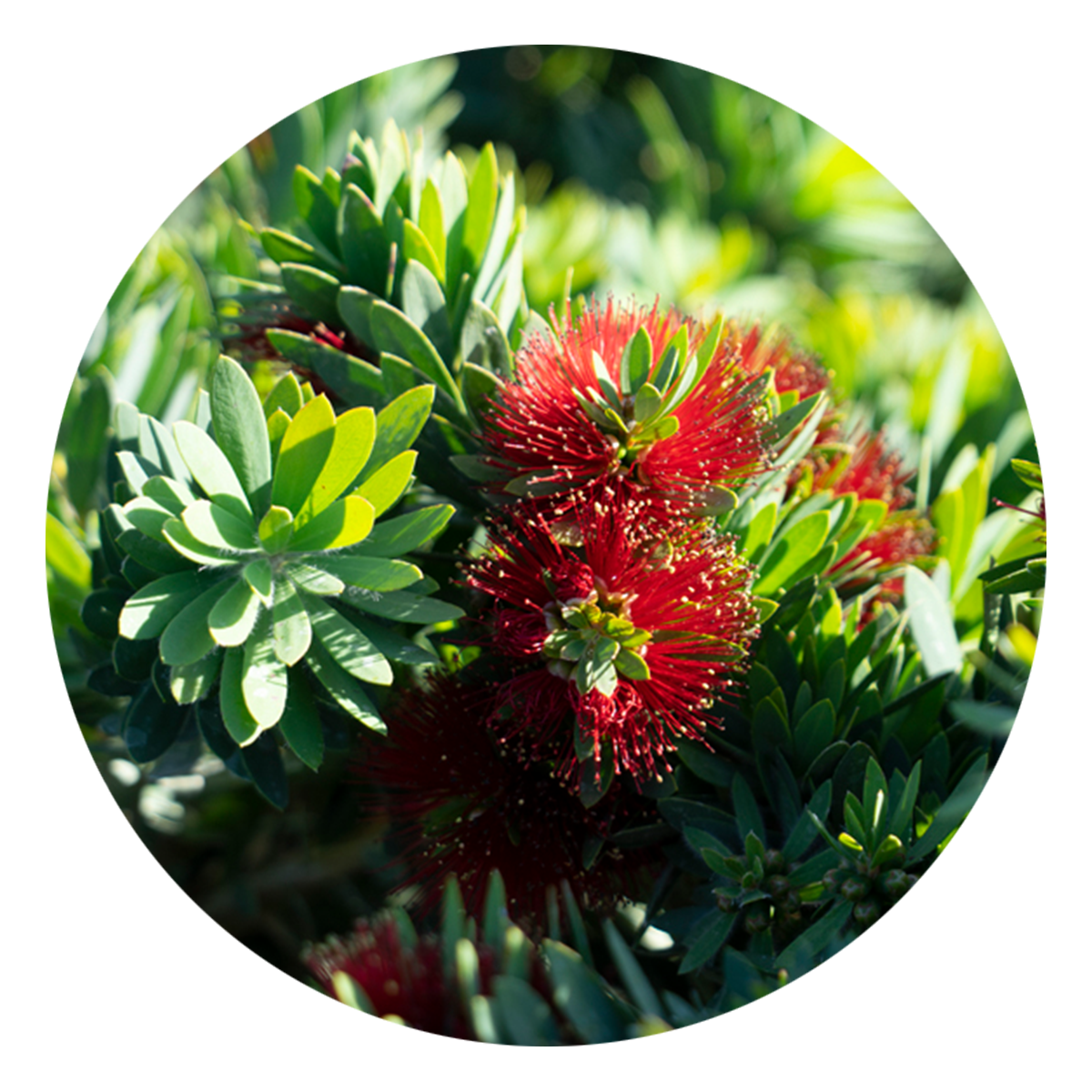 Bottlebrush 'Little John'
Dwarf evergreen shrub with lance-shaped, gray-green foliage and blood red, brush-like flowers spring through winter.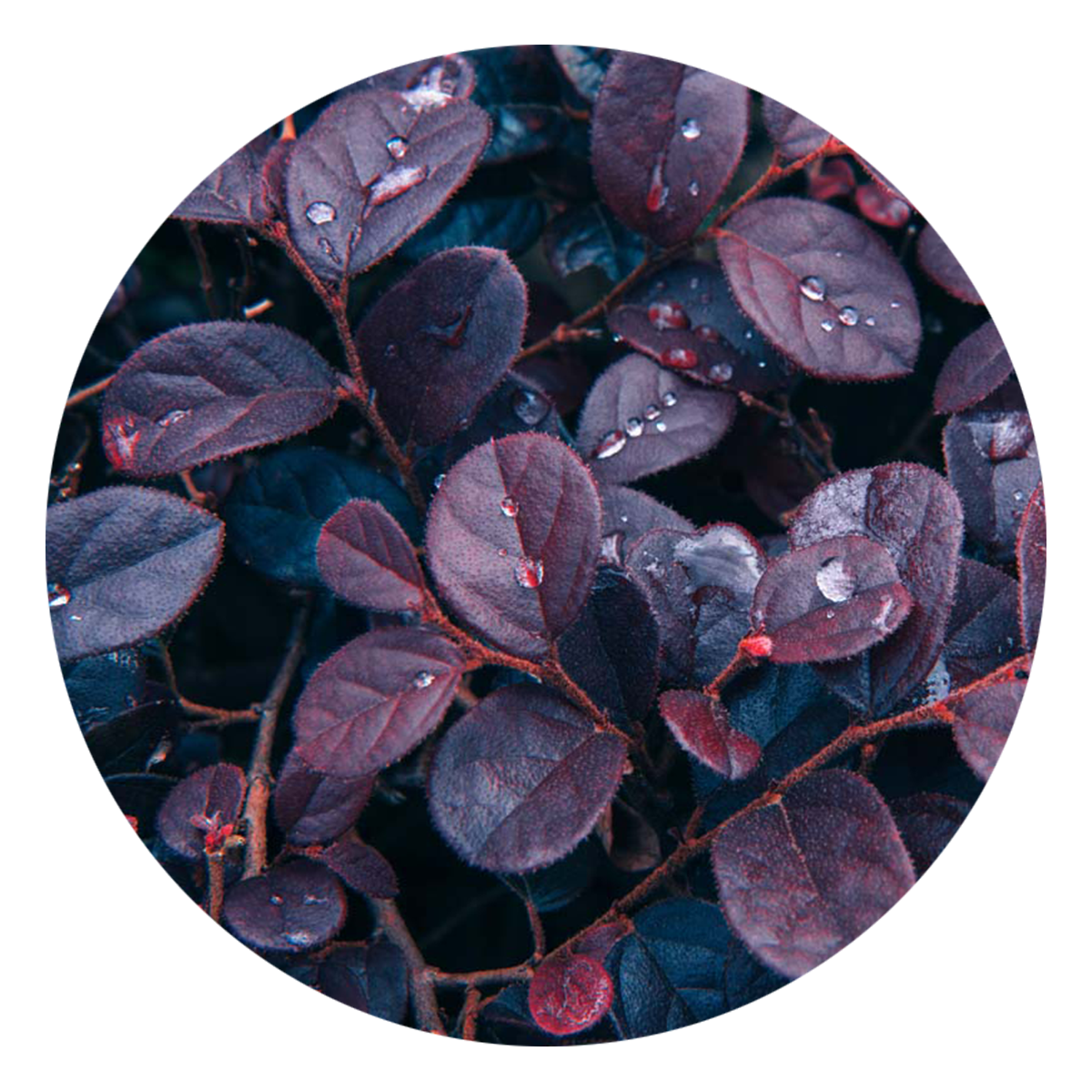 Fringe Flower 'Cerise Charm'
In spring, stunning red, fringed flowers adorn ornate evergreen shrub framed by dark purple foliage. Dark, plum-colored foliage holds color every season.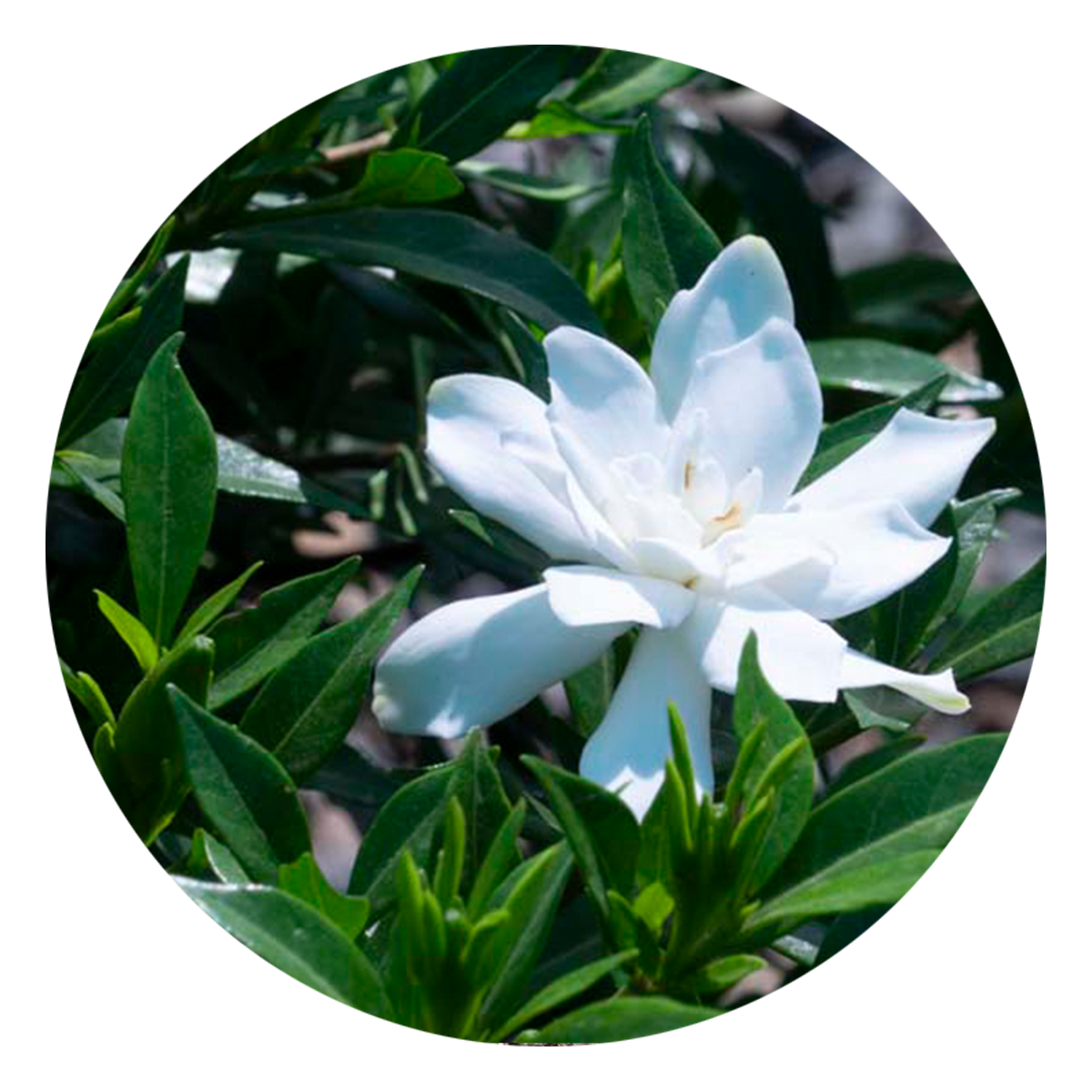 Evergreen shrub with an upright habit. Glossy, dark green foliage provides contrast to scented, white, double blooms that appear spring through summer.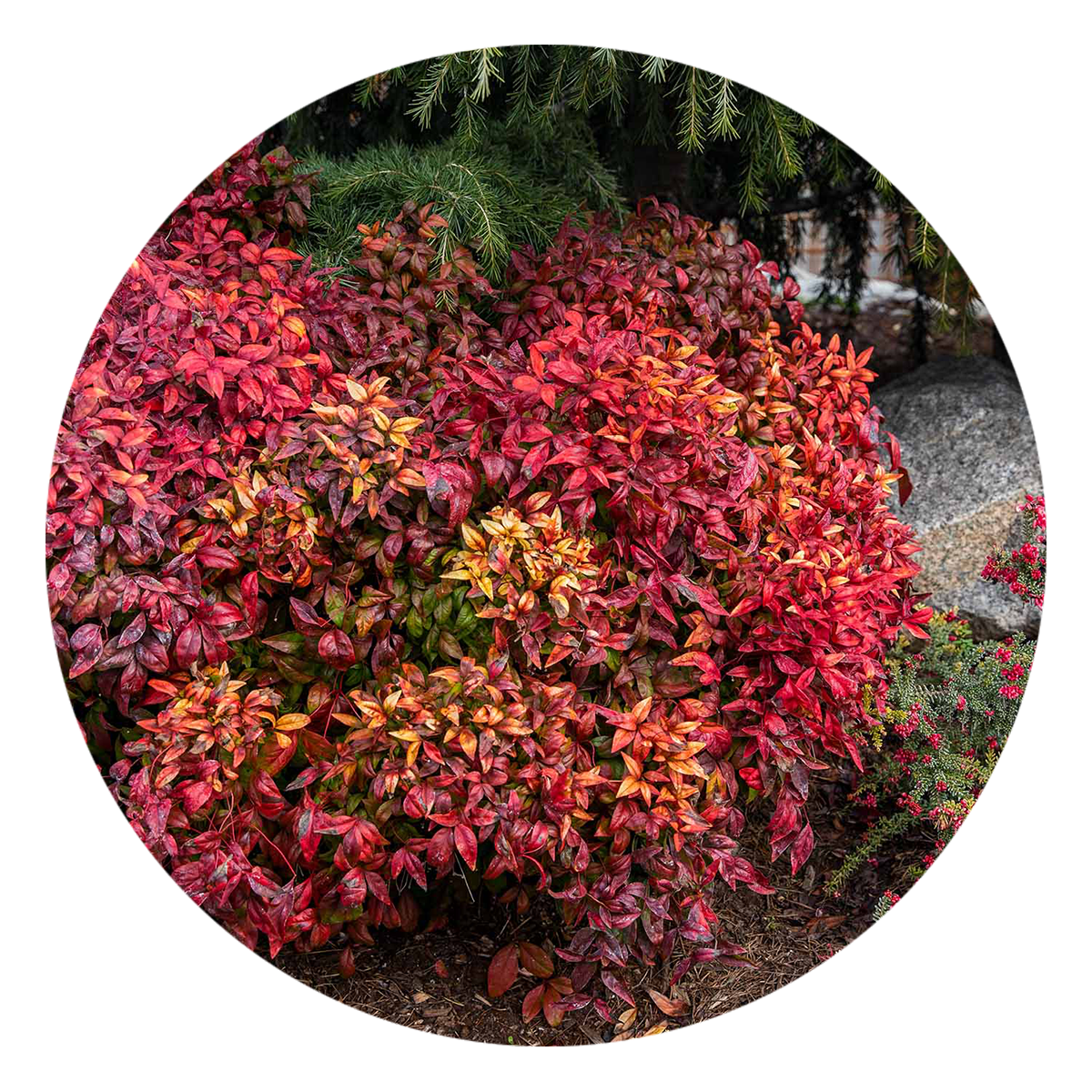 Evergreen shrub with beautiful red and purple fall color. Leaves redden in sun and cold. Small white flowers in spring or summer, followed by red berries.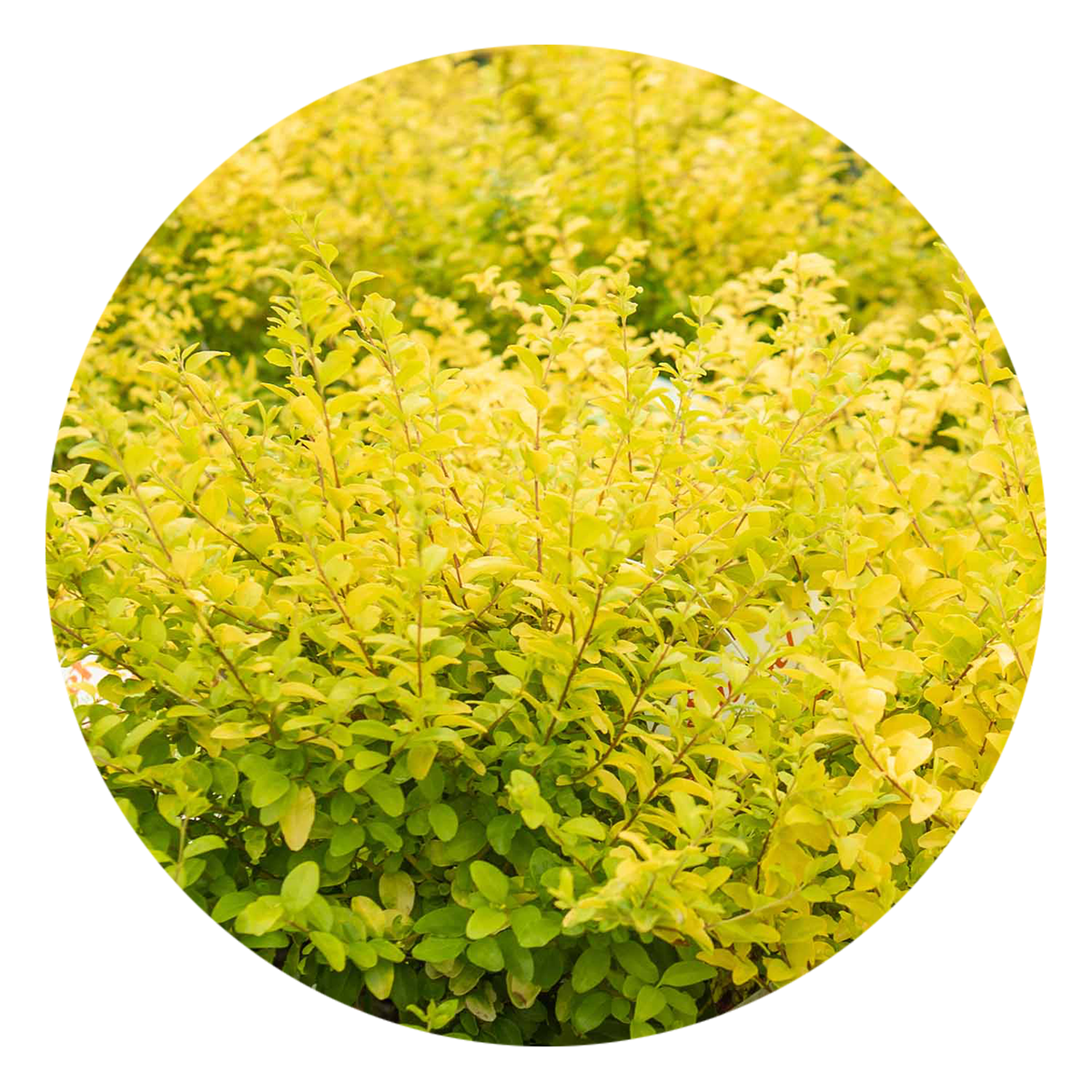 Evergreen shrub with bright chartreuse foliage that turns slightly orange in winter. Grows with a compact habit, making it easy to shear.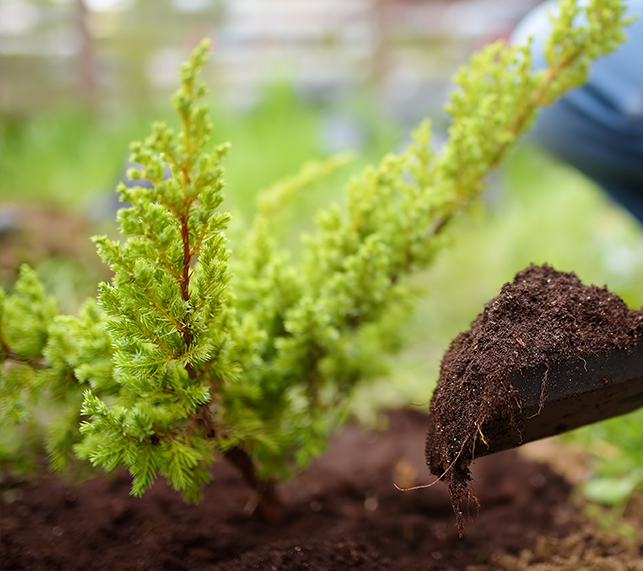 Tips for Planting Fall Shrubs
Timing Matters: Aim to plant shrubs early in the fall, giving them time to establish their root systems before winter sets in.
Watering: While the soil is still warm, water your shrubs deeply to help them settle in. This is especially important as shrubs establish their root systems before the colder weather arrives.
Stake if Necessary: Taller shrubs and trees require staking to ensure they grow straight and strong.
Protect from Frost: Be prepared to cover your newly planted shrubs with frost cloth if unexpected cold snaps occur. This protection can prevent frost damage to tender new growth.