Drought-Tolerant Plants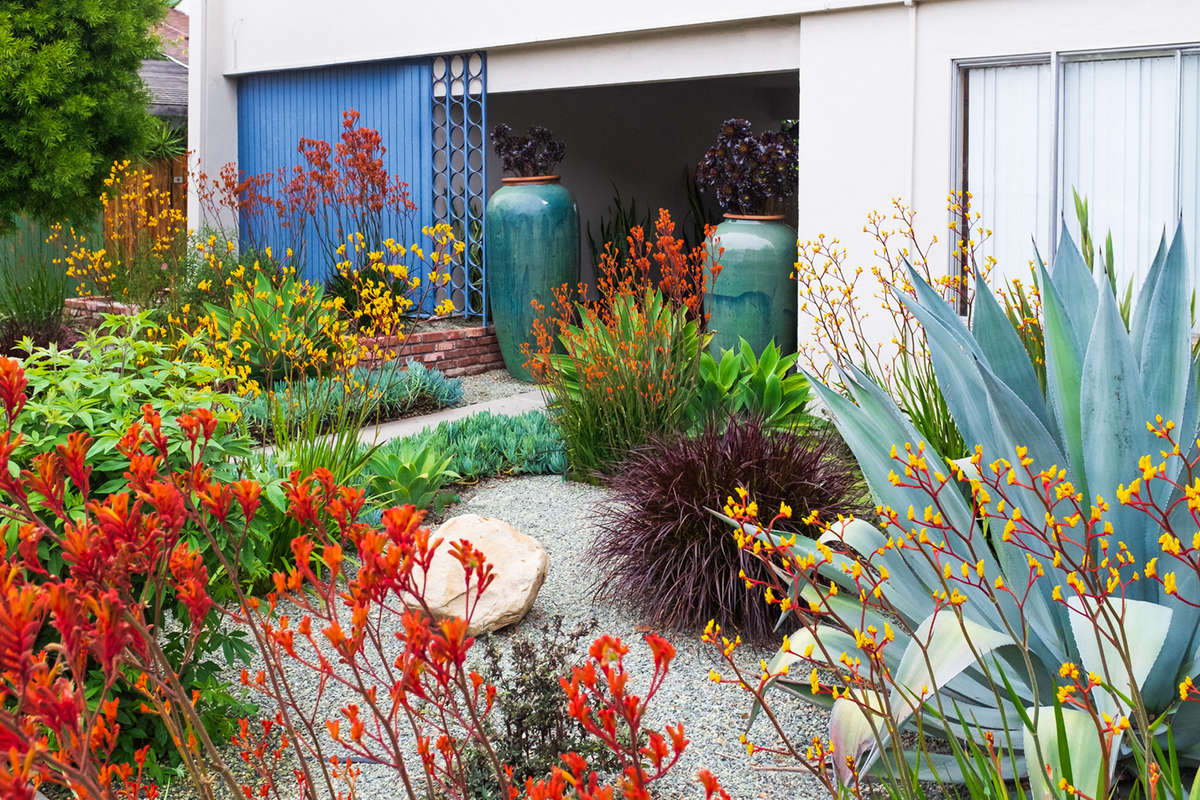 How To Raise A Drought-Tolerant Plant
Did you know it can take two years for your drought-tolerant plant to become drought tolerant? Your brand new plant has a very small root zone, and we have to help the plant develop a much larger root zone. How is that done? It all happens in three stages: during the first six months, the second six months, and forever after.
For the first six months, the plant is thirsty at the original pot line (not at the trunk). Water your new plant to the depth of the original pot, plus one additional inch down. Once the soil is dry a few inches below the top of the soil, it is time to water.

The next stage is after six months in the ground. Now start watering at the furthest reaches of the plant edge—the drip edge. The drip edge is where the thirsty roots are. Continue to water as deeply as before. But now you have a deep and wide root zone, and the soil can be several additional inches dry before watering again. Congratulations! It is a drought-tolerant plant.
The last stage is to adjust where you water the plant as it grows. Every few years it will have a new drip edge, and the water needs to be at that new drip edge. Keep watering just as deeply, but the plant needs water less and less often.

Use a water meter or soil probe to be sure you are watering as deeply as needed. Use that meter or probe again to find out if the soil dried out enough to water. And remember to keep mulch deep to retain moisture in the ground even longer.