Mediterranean Mix
Summer Series 2020
Make it Mediterranean
An Instagram Live Event!

We're kicking off our Summer Series with a live event! Join us for a creative, hands-on garden project, we'll walk you through an herb-inspired cocktail, and our guest DJ will provide the music mixes to shake it up.
We're going live at 4pm on Friday, June 12, 2020.
Did you miss the Live event? Catch it
here
.
Visit our
Mixcloud page
for playlists to get your garden groove on.
So grab your supplies and garden tools and get ready to Make It Mediterranean!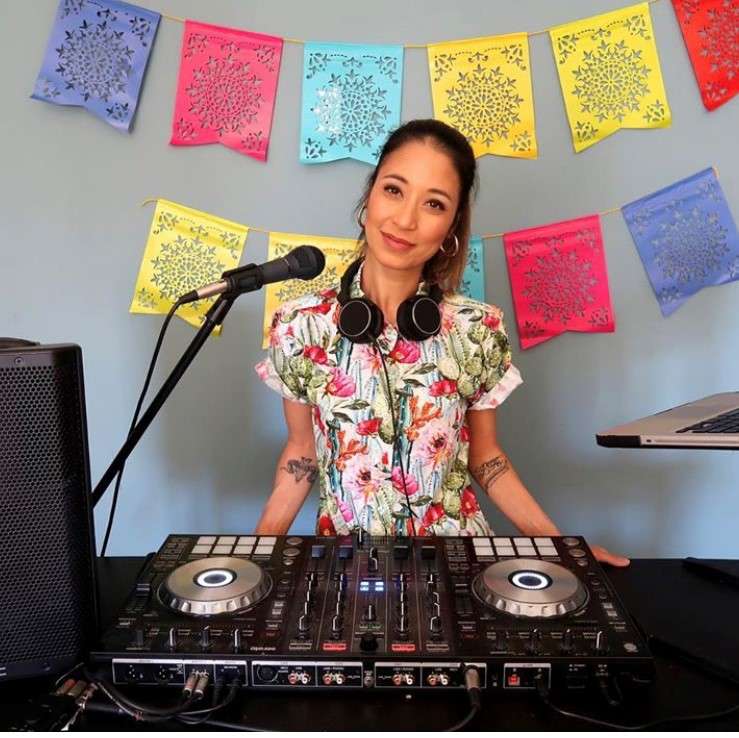 Meet Tessa Young, DJ extraordinaire and founder of Prism DJs, an all-female DJ booking agency in Los Angeles. She is a true multi-genre DJ and plays everything from eclectic, indie dance, NuDisco, EDM, house, classic rock, hip-hop, top 40, and everything in between to keep the dance floor moving.
Tessa's got
a mix of Mediterranean songs
to fuel your creativity while you plant your herb flight and shake up your cocktails.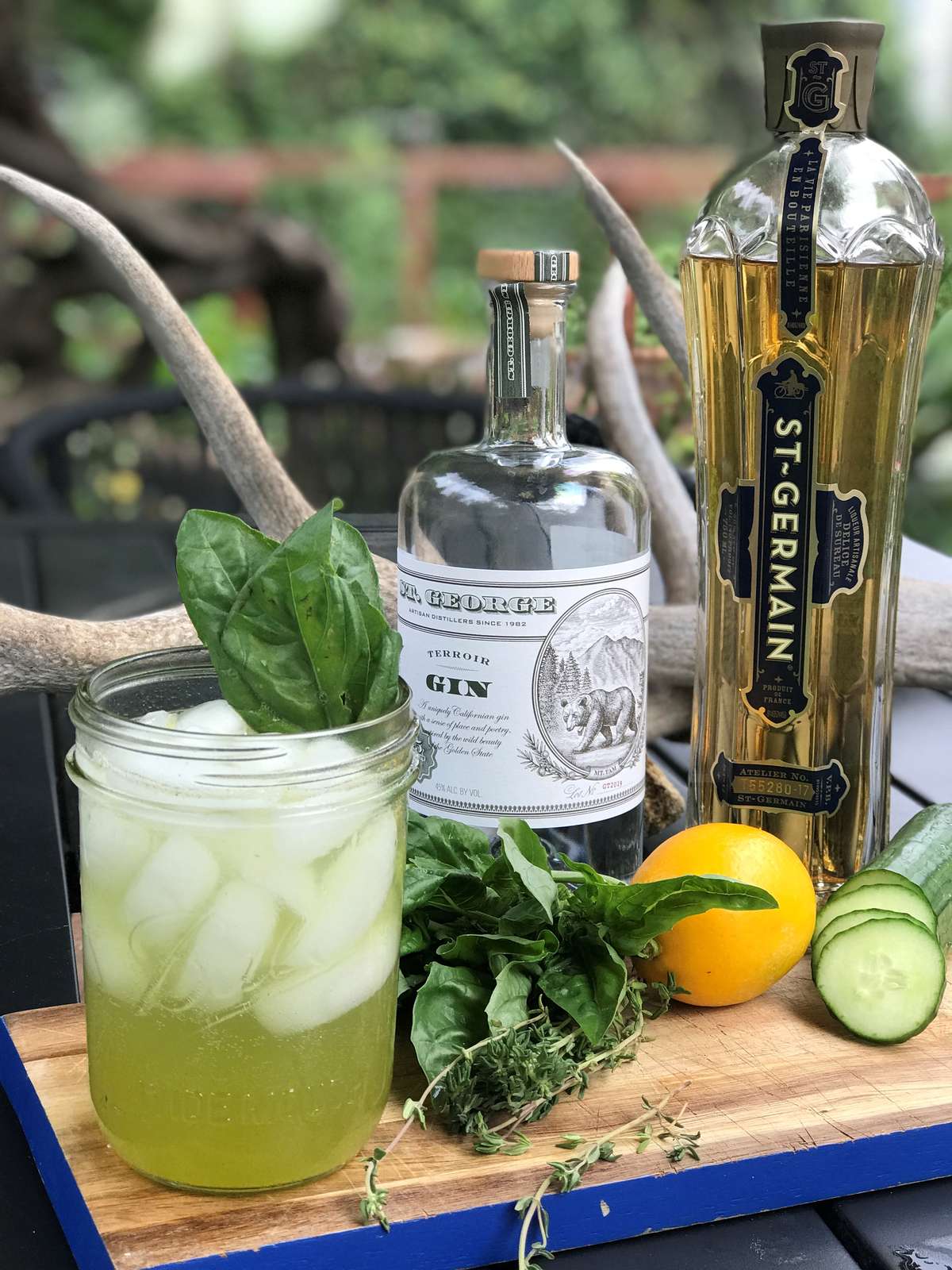 Cocktail Recipe for The Botanist
Get your ingredients and we'll mix it up together!

Ingredients:
2 oz Gin (4 tsp.) such as St. George Terroir Gin
1 oz (2 tsp.) fresh squeezed lemon juice
1/2 oz (1 tsp.) simple syrup (*see recipe below)
1/4 oz (1/2 tsp.) St. Germain (or other similar elderflower liqueur)
4-5 cucumber slices (peeled)
Mix of fresh herbs from your garden—at least 2-3 kinds, such as basil, thyme & sage—a couple sprigs of each
Club Soda
Ice
Sprig of basil for garnish
Directions:
Fill a cocktail glass with ice. A Collins glass or mason jar work best. Add a few sprigs of each fresh herb into a cocktail shaker. Feel free to use any mix of herbs from your garden, but limit to no more than three. Herbs such as basil, thyme, sage, fennel, tarragon, mint, rosemary, cilantro, or lemon grass work best. Muddle herbs well with a muddler or wooden spoon.

Add cucumber slices and muddle again. Add gin, lemon juice, simple syrup, and St. Germain. Fill shaker with ice and shake vigorously for 10-15 seconds. Double strain drink into glass using a mesh kitchen strainer to filter out any bits of cucumber or herbs. Top drink with 2-3 oz. of club soda and stir to combine. Garnish with a fresh sprig of basil and enjoy.

How To Make A Simple Syrup:
Mix equal parts (50:50) water and sugar in a small saucepan and heat over a low heat until sugar is well dissolved (4-5 mins). Turn off heat and allow mixture to cool. Will keep in the fridge for up to 4-6 weeks.
Tools For Mixing:
Cocktail shaker with strainer (or a mason jar with a lid will work)
Fine mesh kitchen strainer (to double strain)
Muddling stick (or a wooden spoon)
Jigger
Juicer (for lemons)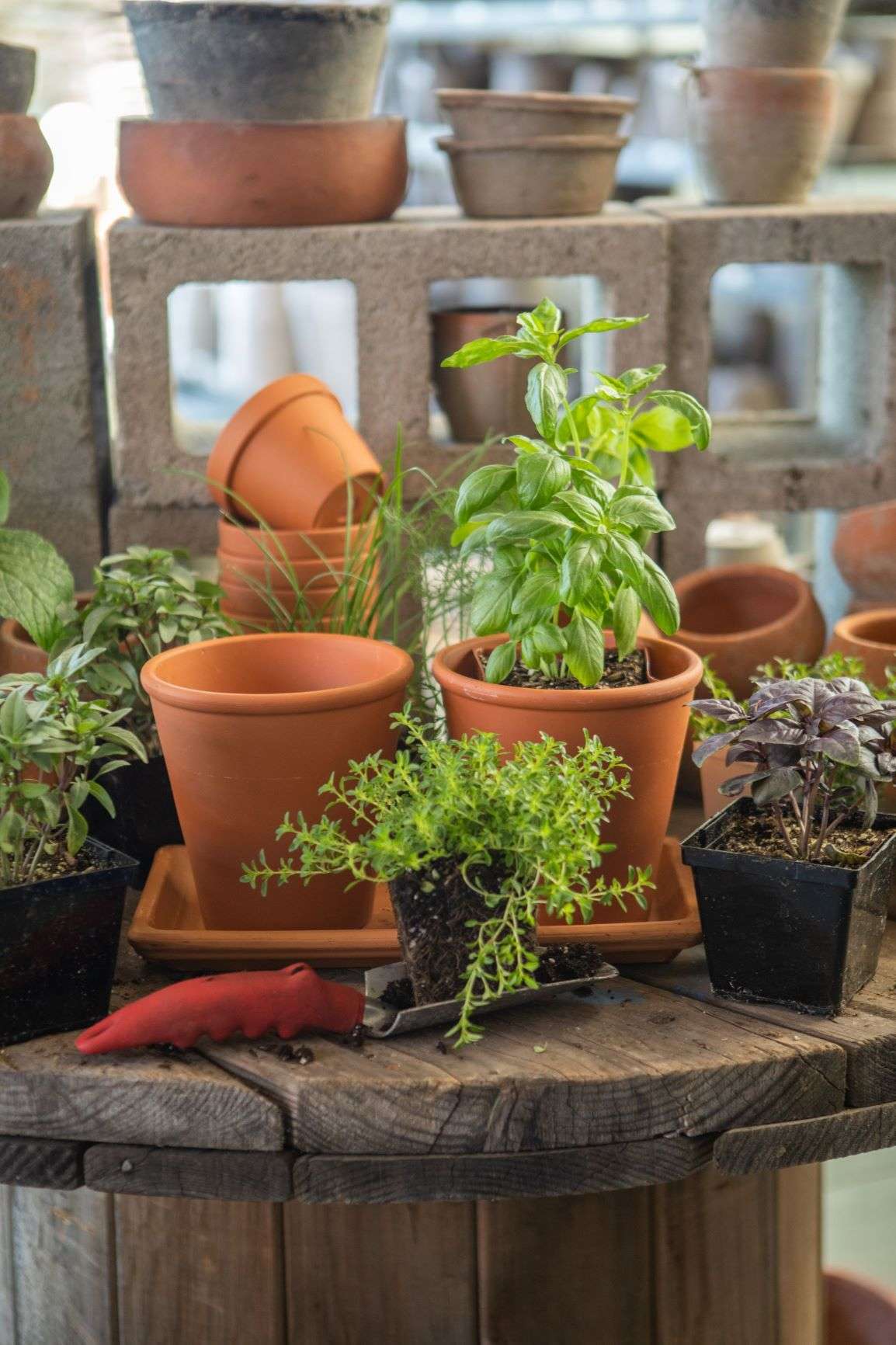 Project: Mediterranean-Inspired Herb Flight
Have your supplies ready to plant along with us!
Terra Cotta Pots with Saucers: at least three to create your flight, large enough to hold a 4" herb plant.
Any style of pot or container will work, as long as it is large enough for the plant and provides good drainage.
Three Herbs of Your Choice (4" size)
GreenAll® Organic Potting Soil
E.B. Stone™ Sure Start Fertilizer
Select herbs that like similar light and water conditions. Most herbs do well with about six hours of sunlight. Plant an Italian herb container using any combination of these: basil, marjoram, mint, oregano, parsley, rosemary, sage, thyme. Or simply blend based on your favorite recipes.