Reimagine Your Landscape: Contemporary Design

The Contemporary Landscape
The waterwise contemporary gardens have a minimalist style, using structural plants to set the tone. Smooth stone, sleek pottery, and furniture with clean lines add the final touches. Complete your design with a geometric fountain.

Our plant lists are a small sampling of varieties to create a Contemporary Landscape. Check with your nearest Green Acres Nursery & Supply to browse the full selection.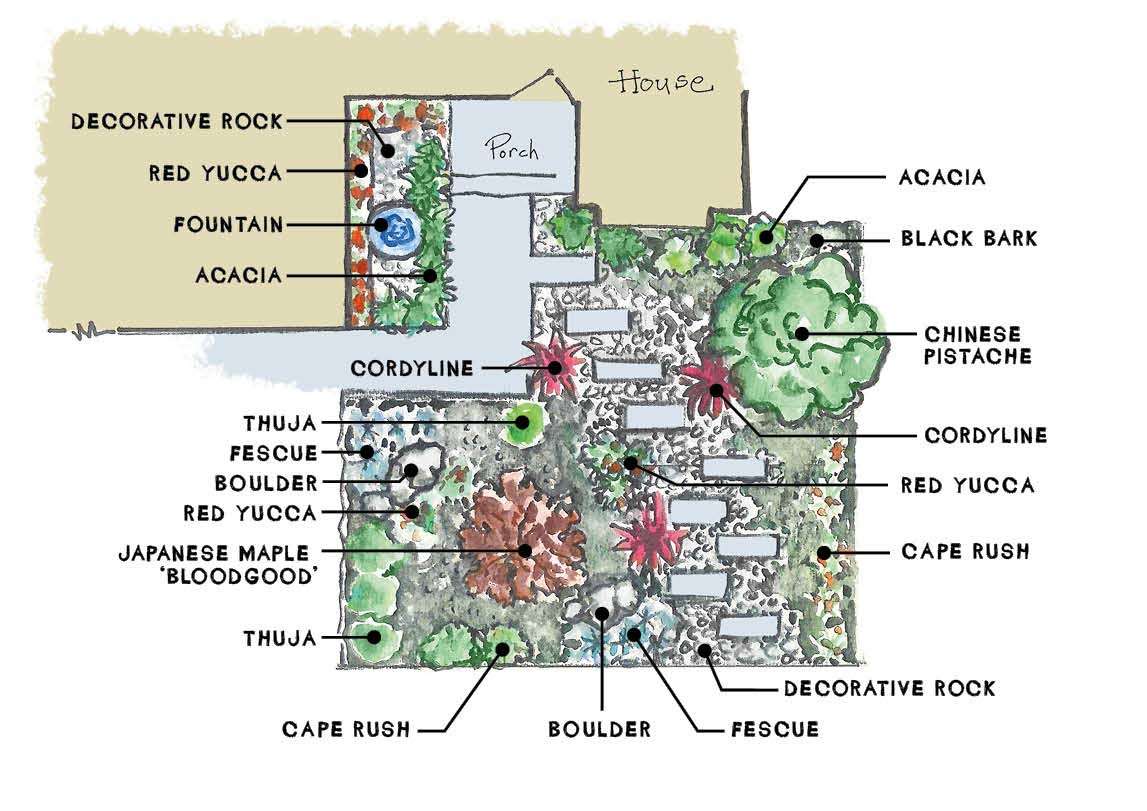 Use drip irrigation where possible.
Place trees on a separate valve with soakers or bubblers to allow for deep, infrequent watering.
Hydrozone: group plants together that have the same water needs.
Install MP Rotator nozzles to improve efficiency when watering lawns.
Use a timer with a weather sensor to water only when needed.
Mulch with a 3" layer to reduce evaporation up to 70% and to control weeds.
TREES
Chinese Pistache 'Keith Davey'
Japanese Maple 'Bloodgood'
SHRUBS
Acacia 'Cousin Itt'
Cordyline baueri
PERENNIALS
Red Yucca 'Brake Lights'
Cape Rush
Fescue 'Elijah Blue'
GROUNDCOVER
TREES
Smoke Tree
Gingko 'Autumn Gold'
SHRUBS
Black Stem Pittosporum 'Elfin'
Barberry 'Concorde'
Mahonia 'Soft Caress'
PERENNIALS
Flax 'Guardsman'
Flax 'Rainbow Warrior'
Cape Rush
Fescue
California Gray Rush
GROUNDCOVER