Drought Tolerant Plants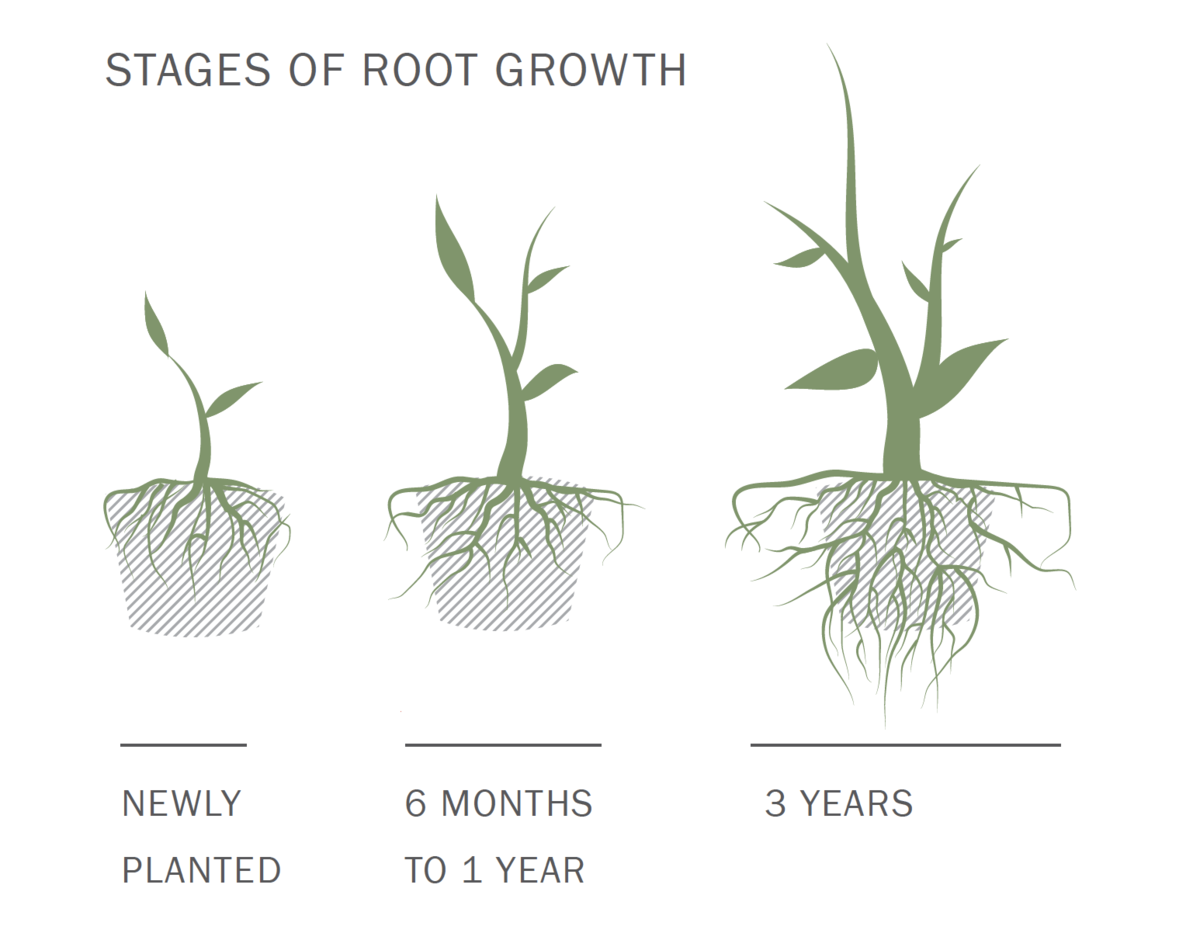 Even drought tolerant species need consistent watering—when newly planted—to get their root systems established.
Proper Watering Tip
Less frequent, long and deep watering cycles are more effective than frequent, shallow waterings.
This encourages deeper, stronger root growth.
Deep root systems will have access to more moisture, letting the plant go longer between waterings.