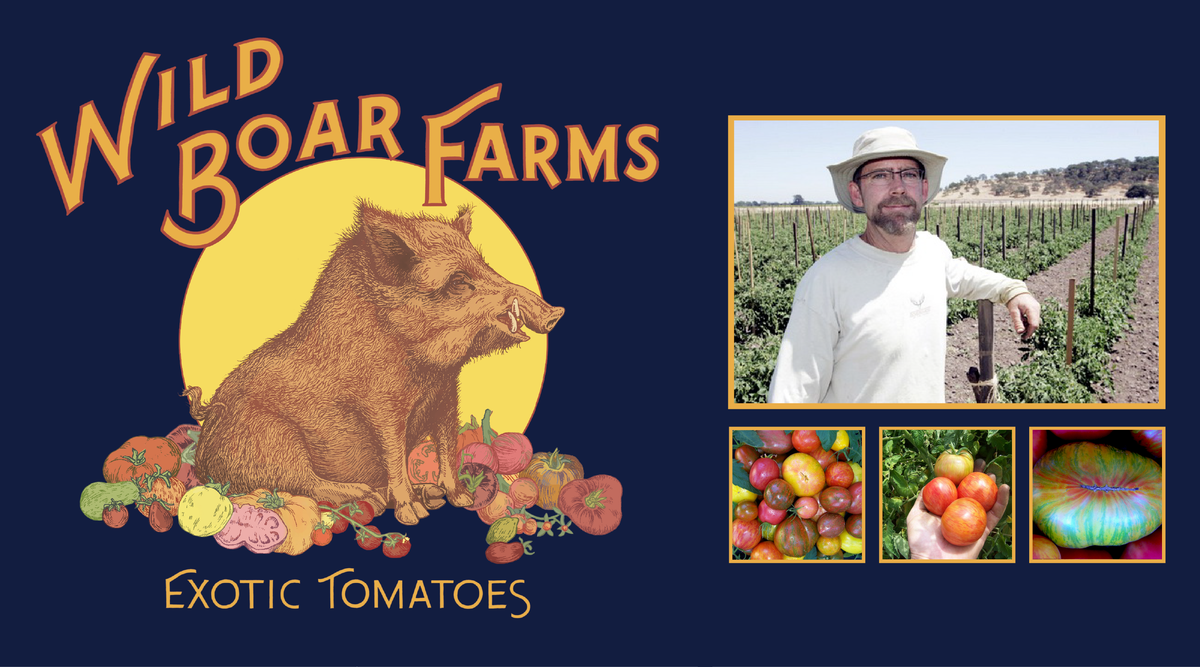 Wild Boar Exotic Tomatoes Spring Preview
February 25 at 10:00 AM
- Sacramento Nursery -
Join us for an exciting in-store Garden Talk with Bradley Gates, owner of Wild Boar Exotic Tomatoes. Brad will share his expertise on the latest varieties he is producing for this spring, as well as provide tips and tricks for growing tomatoes in our region. He will delve into various growing styles and trellising techniques, and will conclude the event with a Q&A session.

February 25, 2023
10:00am
Sacramento Green Acres Nursery & Supply
8501 Jackson Road
Sacramento, CA 95826

Whether you're an avid gardener or just curious about growing your own tomatoes, this is an event you won't want to miss! Mark your calendars and join us for a morning of learning and inspiration.