Texas, Here We Grow!
We are thrilled to announce that we are now open in Irving, Texas.

Irving is a thriving and growing metropolitan area with a warm, small-town feel. Texans pride themselves on family, community, culture, youth and professional athletics, and lots and lots of beautiful green space—and we're just getting acquainted.

Green Acres Nursery & Supply is proud to offer this dynamic and welcoming city a first-rate nursery unlike anything previously seen: a selection as large as Texas; knowledgeable and friendly service; and a commitment to enhancing and integrating with this wonderful community.

Stop in . . . we can't wait to meet you.
2800 Ranch Trail
Irving, TX 75063

Our new location brings life to an existing, vacant building where you can shop for all things gardening.
Imagine shopping acres of choices for
Trees
Shrubs
Annuals
Perennials
Vegetables & Fruit
Houseplants
Garden Tools
Solutions for Garden Pests
Pottery
Irrigation Supplies
Soils & Amendments
Patio Furniture
Grills & Smokers
And More!
with good, old-fashioned service to boot!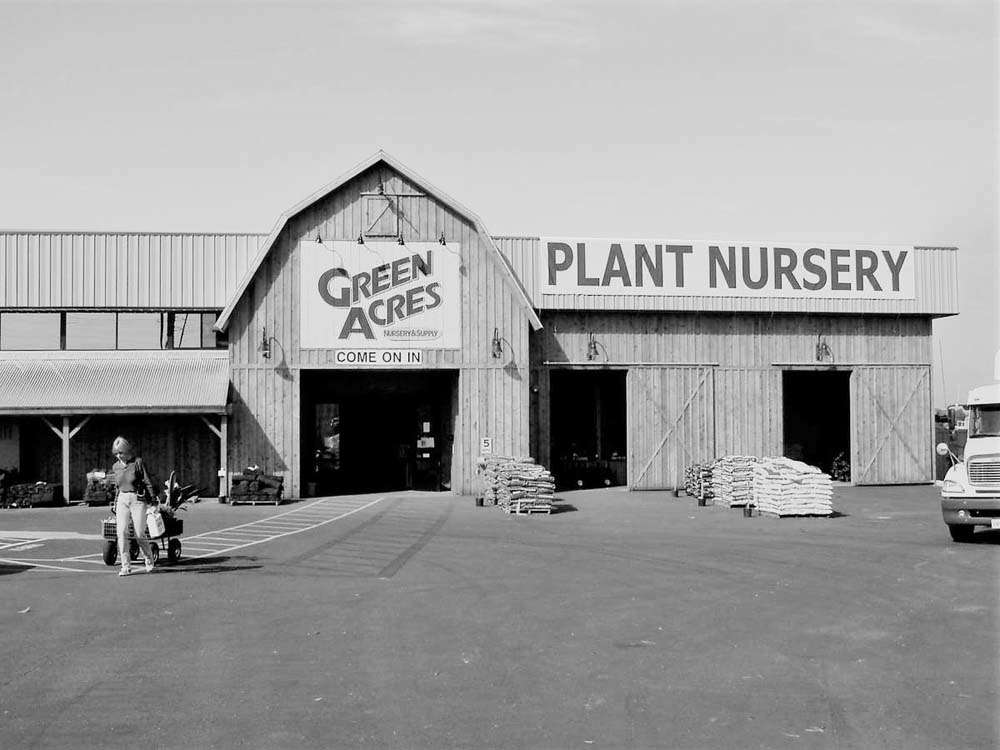 Our story begins in Roseville, CA where we opened our first location at the site of an old dump. In fact, our first customer came in with a few bags of garbage and walked away with some annuals.

Now we're making our way to Texas where we've been greeted with a warm welcome. We look forward to building relationships with our customers in the Irving community and hope to inspire the joys of gardening and living outdoors through our passion for plants and friendly know-how.

We partner with local organizations that work hard to do great things in the communities we serve. From supporting school sports, to food literacy programs, to local non-profits, and so much more, we value the impact we can have with the support of our customers.
A Unique Garden Center Experience
Our locations are staffed with horticultural nerds who are excited about sharing their knowledge with you.

We have gurus in every department who know about plants, irrigation, soils & amendments, fertilizers, pests, disease, outdoor furniture and grills, and so much more. Our goal is to make you a successful gardener.

Not sure what to plant? Bring photos of your space so we can talk through the best options for planting. We'll help you to avoid overplanting and to select plants that will thrive in the microclimate of your space.

Have a pest or something's just not looking right with your plant? Grab a clipping or sample, bag it up, and bring it in for identification. We'll diagnose and provide you with the prescription to take care of it.

Not sure how to set up your irrigation system? We'll show you. We're all about efficiency when it comes to watering.

And, we have carryouts to carefully load your purchases into your car for a safe ride home.