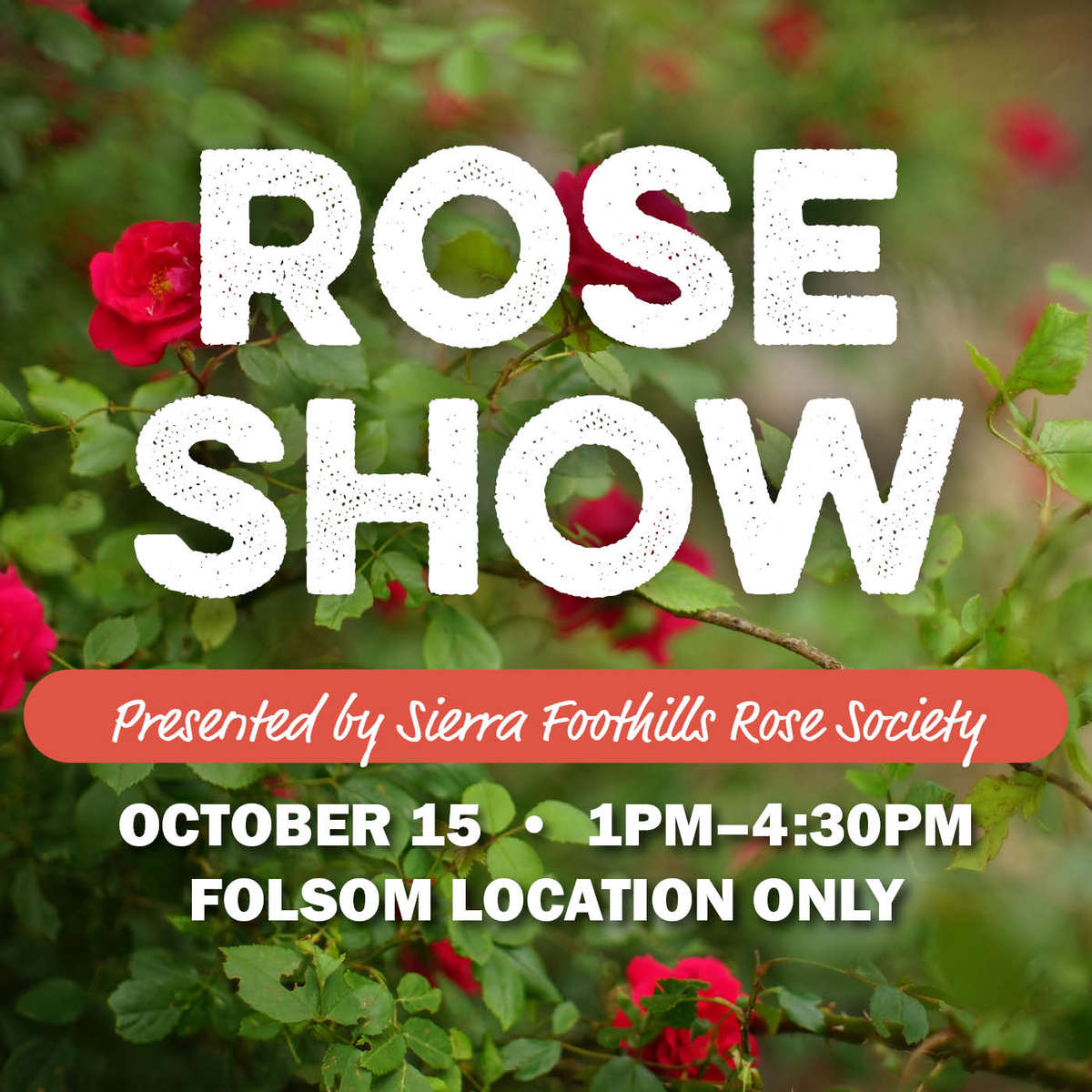 Stop and Smell The Roses!
Join us this Saturday, October 15, for the Annual Rose Show presented by Sierra Foothills Rose Society. Participants will be showing off their prized rose varieties and entering them to be judged. After the judging process has been completed, the event will open up to the public. Learn helpful tips and tricks from amazing rosarians, and be inspired by the abundance of different rose varieties.

Saturday, October 15

Green Acres Nursery & Supply
205 Serpa Way
Folsom Location

Entry and Judging: 7:00am to 12:00pm
Viewing open to the public 1:00pm to 4:30pm

Come on by to this free event to see a variety of beautiful roses.
Enter Your Rose
We want to see what you've been growing. This year the Rose Show is open to public entry. Bring in your cut rose between 8:00 am and 9:00 am to enter.