California Natives: Meet the Real Stars of the State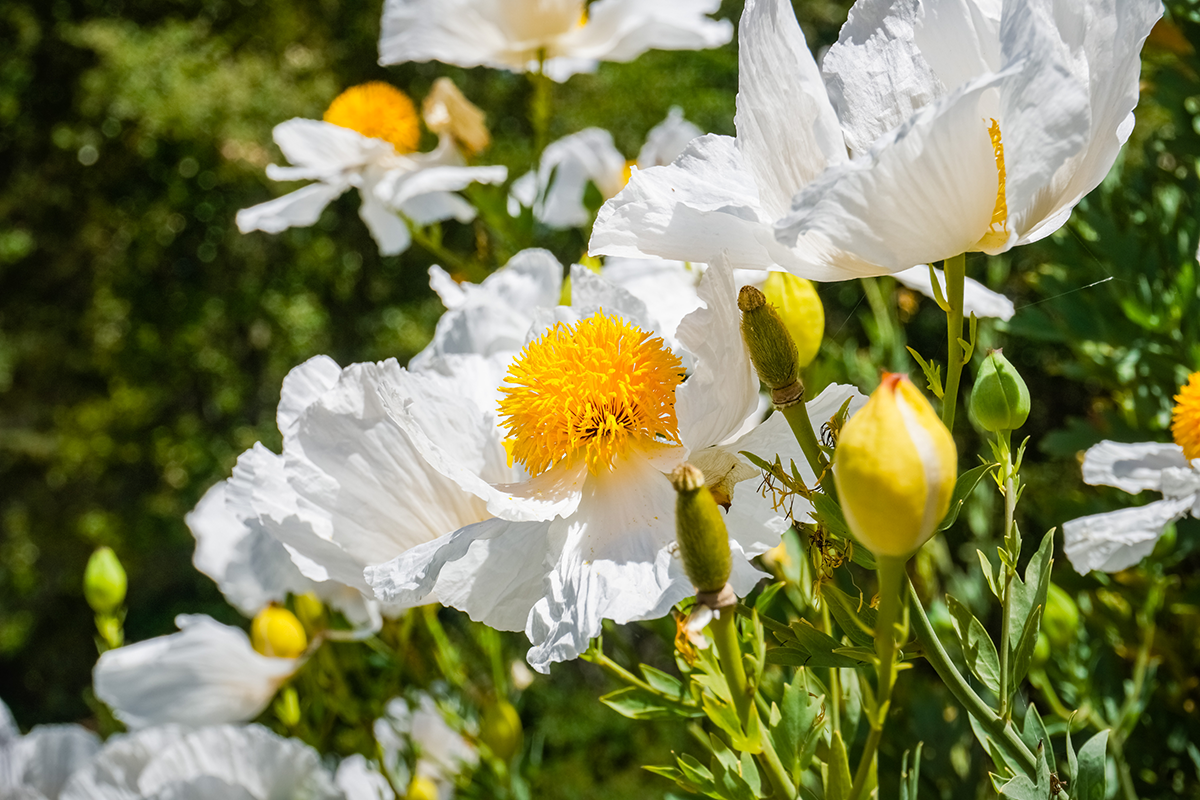 Bring Abundance To Your Yard With California Natives
Are you looking for low-maintenance plants that not only look beautiful but also support native pollinators? If so... look no further than these native stars of the golden state. Native plants have evolved to coexist in our local geography and climate, making them super adaptable to our unpredictable water cycles and heat. Check out a few of our superstar natives below to incorporate with other waterwise plants for a garden of abundance.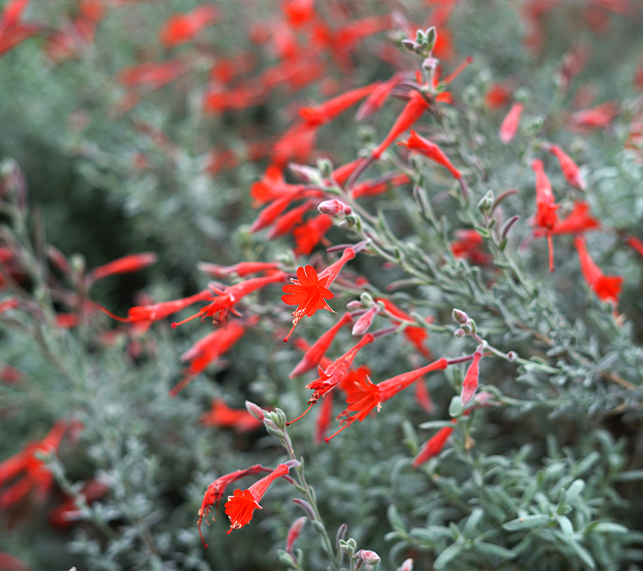 Perennial herb with spreading habitat
Saturated scarlet red blooms summer through fall
Attracts hummingbirds and butterflies
Deer resistant and very drought tolerant once established
1.5' tall x 2-3' wide
Full sun
California Fuchsia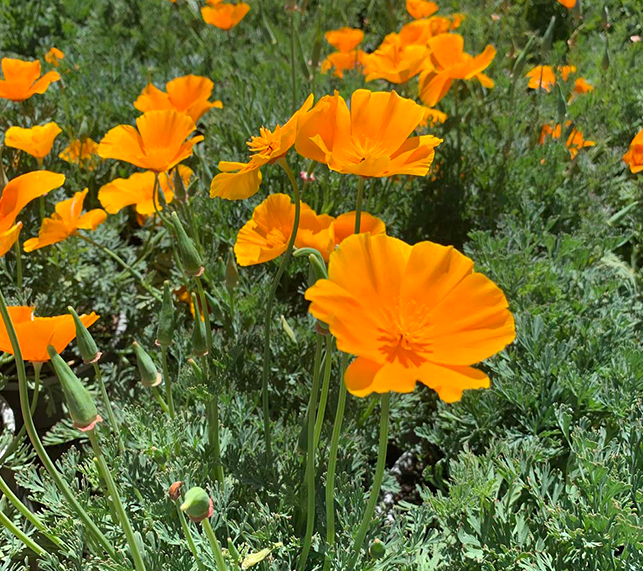 Perennial herb that will reseed itself year after year
Bright orange flower that open and close with the sun
Attracts bees and butterflies
Deer resistant, waterwise once established
2' tall x 1'-2' wide
Full sun
California Poppy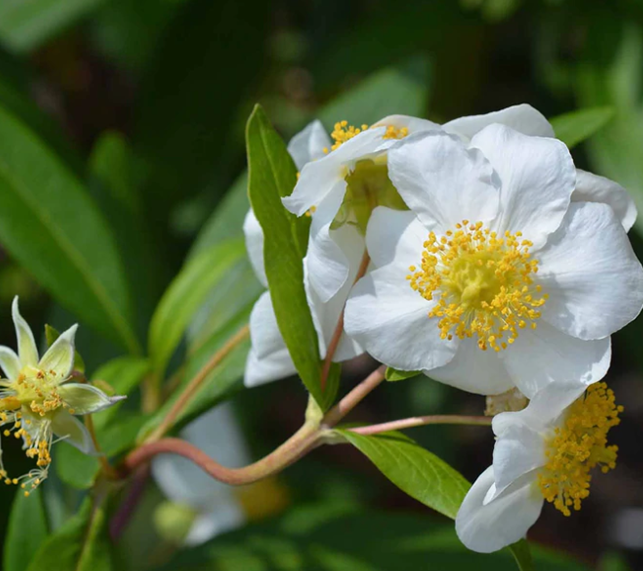 Evergreen shrub decorated with spear-shaped, dark green leaves all year long.
Pure white blooms with bright yellow stamens produced in summer
Attracts butterflies and bees
Deer resistant, low to moderate water use
4'-6' tall x 3'-4' wide
Morning sun to afternoon shade
Bush Anemone 'Elizabeth'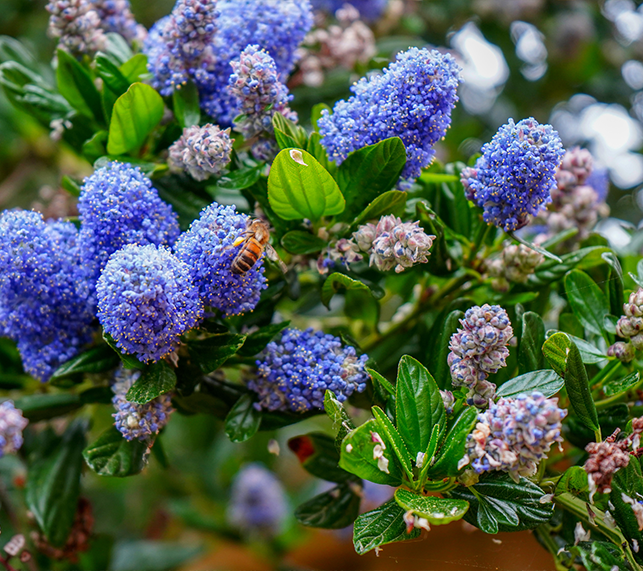 Evergreen with glossy green leaves, comes in shrub form or can be trained into a hedge
During spring the plant produces a cluster of cobalt-blue flowers
Deer resistant, attracts hummingbirds, butterflies and bees
6'-9' tall x 8'-10' wide
Full sun
We carry a variety of nursery hybrids
CA Wild Lilac 'Dark Star'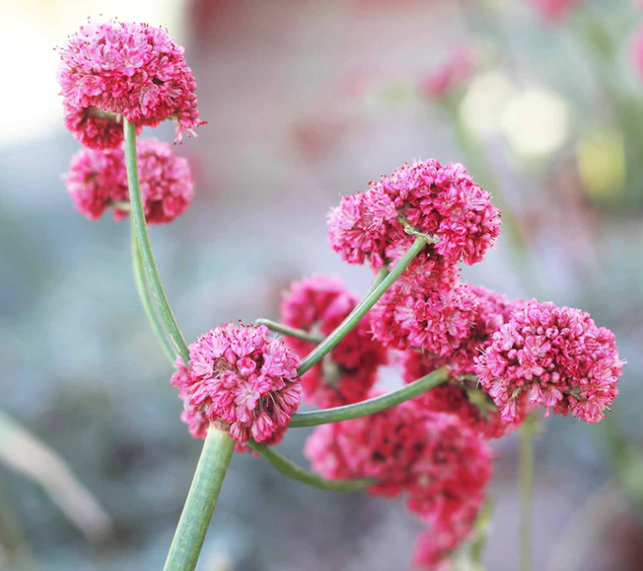 Perennial herb that grows in a open clumping habit
Has fragrant clusters of pink pom-pom like flowers that bloom summer through fall
Attracts hummingbirds, bees and butterflies
Deer resistant, waterwise once established
1'-3' tall x 4' wide
Full sun
California Red Buckwheat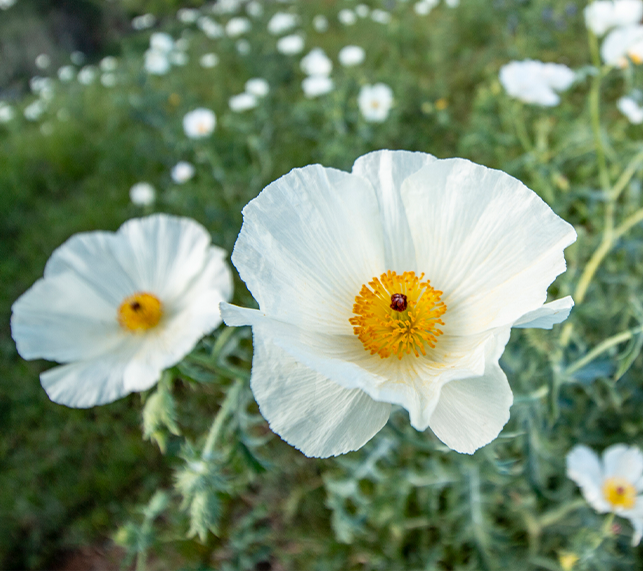 Matilija Poppy / Fried Egg Poppy
Shrubby perennial with an upright growth habit
Huge, white flowers with yellow centers, resembling a sunny side up egg, blooming late spring to summer
Attracts butterflies
Deer resistant and requires very low water needs once established
6'-8' tall x 6'-8' wide
Full sun
Matilija Poppy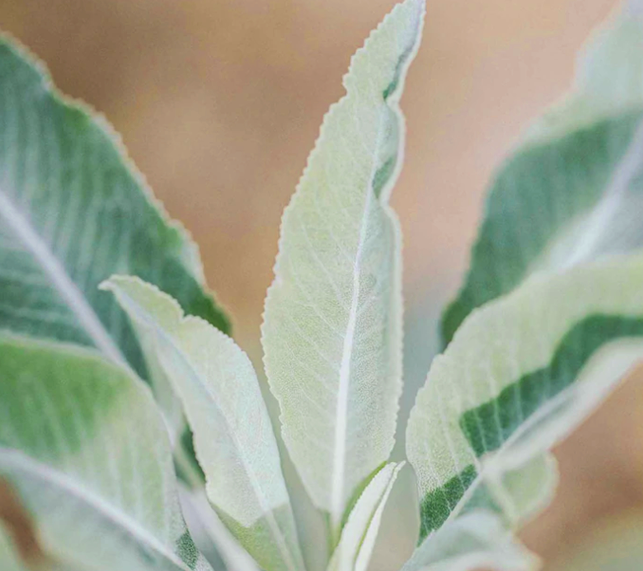 Native evergreen shrub with a mounding growth habitat
Aromatic foliage that is often used as smudging sage when burned
White flowers with faint purple hue bloom in the spring
Use in a container or as a landscape plant
Deer resistant, waterwise once established
3'-5' tall x 3'-5' wide
Full sun
California White Sage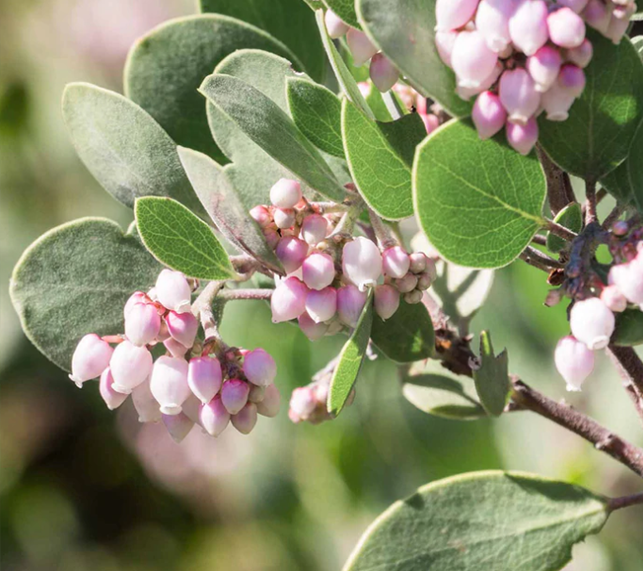 Manzanita 'Howard McMinn'
Evergreen shrub with a dense mounding habit
Small glossy, dark green foliage that stands out against attractive smooth red bark
Fragrant urn-shaped pinkish flowers bloom in the spring, which attracts a variety of pollinators
Deer resistant, and is a firewise plant
5'-8' tall x 7' wide
Full sun to light shade
Manzanita 'Howard McMinn'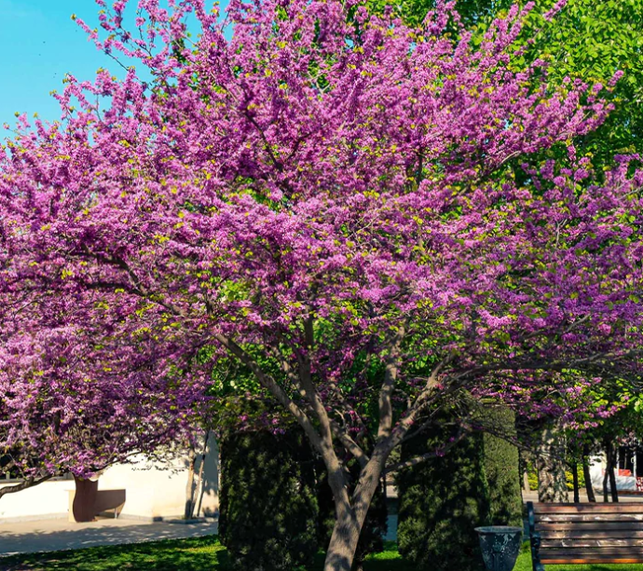 Small deciduous tree that can be grown upright or into a shrub
Bright green heart-shaped leaves that mature into a blue-green hue
Spring brings beautiful magenta flower clusters
Attracts birds, waterwise once established
10'-18' tall x 10'-18' wide
Full sun to light afternoon shade
Western Redbud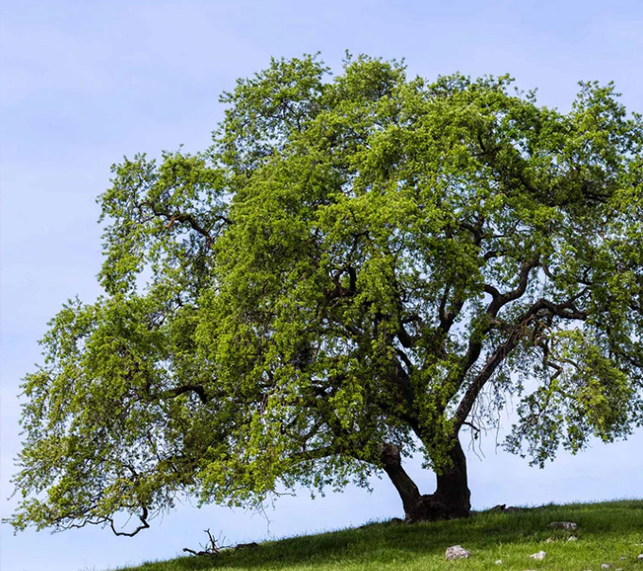 The largest of oaks in North America
Large contorted branches support green lobed leaves with light undersides, which fall during winter
Acorns are produced and drop in Fall time
Attracts a variety of birds and pollinators like moths
70' tall x 70' wide
Full Sun
Valley Oak
Want to Learn More About California Natives?
The California Native Plant Society has a wealth of knowledge about native plants and where they grow best in our region.
California Native Plant Society