Fall Is A Great Time For Planting Trees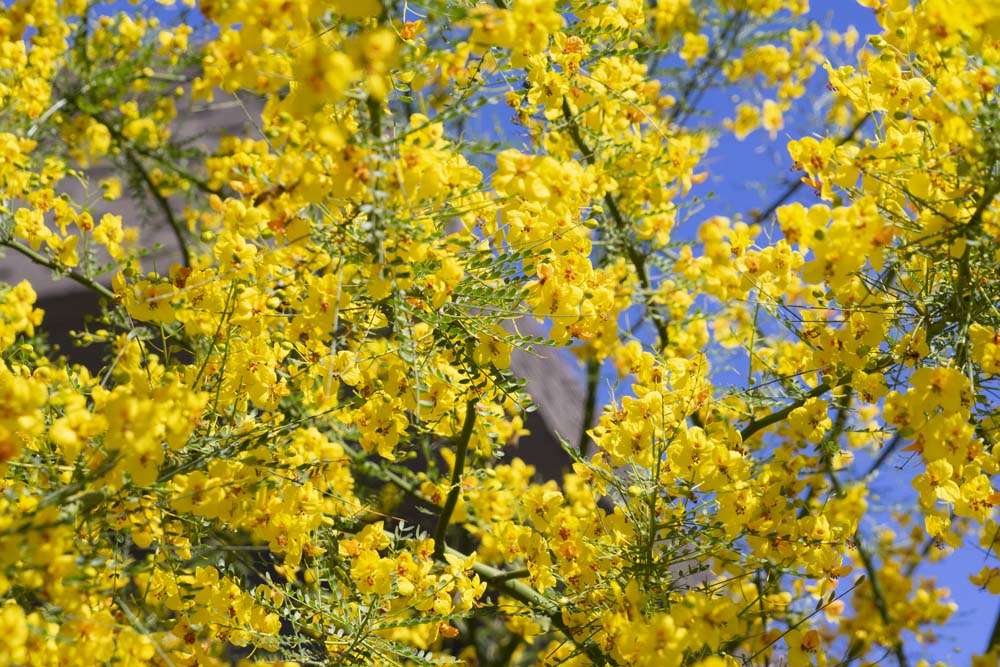 Five Trees To Plant For Fall
Fall is the perfect time to plant trees that will grow and provide beauty, shade, and enjoyment for many years to come. Why fall? When the soil is warm and air temperatures are mild, trees planted now will spend time developing a larger root zone. That larger root zone helps trees face next summer with strength and style.

Read on for our garden guru's list of five trees that are ideal for fall planting.
Carolina Cherry Laurel
To create privacy and soften neighborhood noises, we have the perfect tree for you. The Carolina Cherry Laurel has a tall, columnar habit and is easy to shape and prune. This tree has fragrance, attracts butterflies and is waterwise once established. The Carolina Cherry Laurel is compact, a moderate grower, and can also be pruned into a hedge. Plus, it is evergreen, assuring privacy all year.
Citrus
Trees bring so many benefits and now there's one more item to add to the list: fresh, homegrown food. Citrus loves to be planted in fall. Citrus trees can be trained with seasonal pruning to maintain a smaller profile, allowing room for more than one tree in the yard, and a longer supply of delicious, healthy fruit. Oranges, mandarins, lemons and limes would all make great additions to your backyard orchard. Evergreen, waterwise once established, an intoxicating citrus flower perfume, and amazing fruit—all in one package.
Japanese Maple
For tidy yards, or for planting in a pot, you still get to have your choice of trees to plant in fall. Our nurseries offer several varieties of Japanese Maples that will work for a smaller yard. Plant a Japanese Maple and you can look forward to an amazing show of fall colors, not to mention that many varieties are deer resistant. Consider 'Crimson Queen', 'Inaba Shidare', 'Seiryu', 'Red Dragon', or 'Viridis'. Talk to our garden gurus to find out which variety is right for your yard.
Valley Oak
We all need a good tree to climb! For fun, tree forts, and the added benefit of stabilizing hill sides and slopes, look no further than the signature tree of
California—the oak. And our experts recommend the Valley Oak. This tree will make a statement in your native-inspired garden, is waterwise once established, and provides refreshing shade during our hot summers.
Palo Verde 'Desert Museum'
Trees that bloom make incredible additions to a yard, and we have a special one for you. The Palo Verde is stunning in person and unlike any other tree. It displays large yellow blossoms twice each year, is waterwise, loves full sun, and grows fast. This marvelous tree fits right in with Mediterranean-inspired gardens.