Succulent Options For Your Garden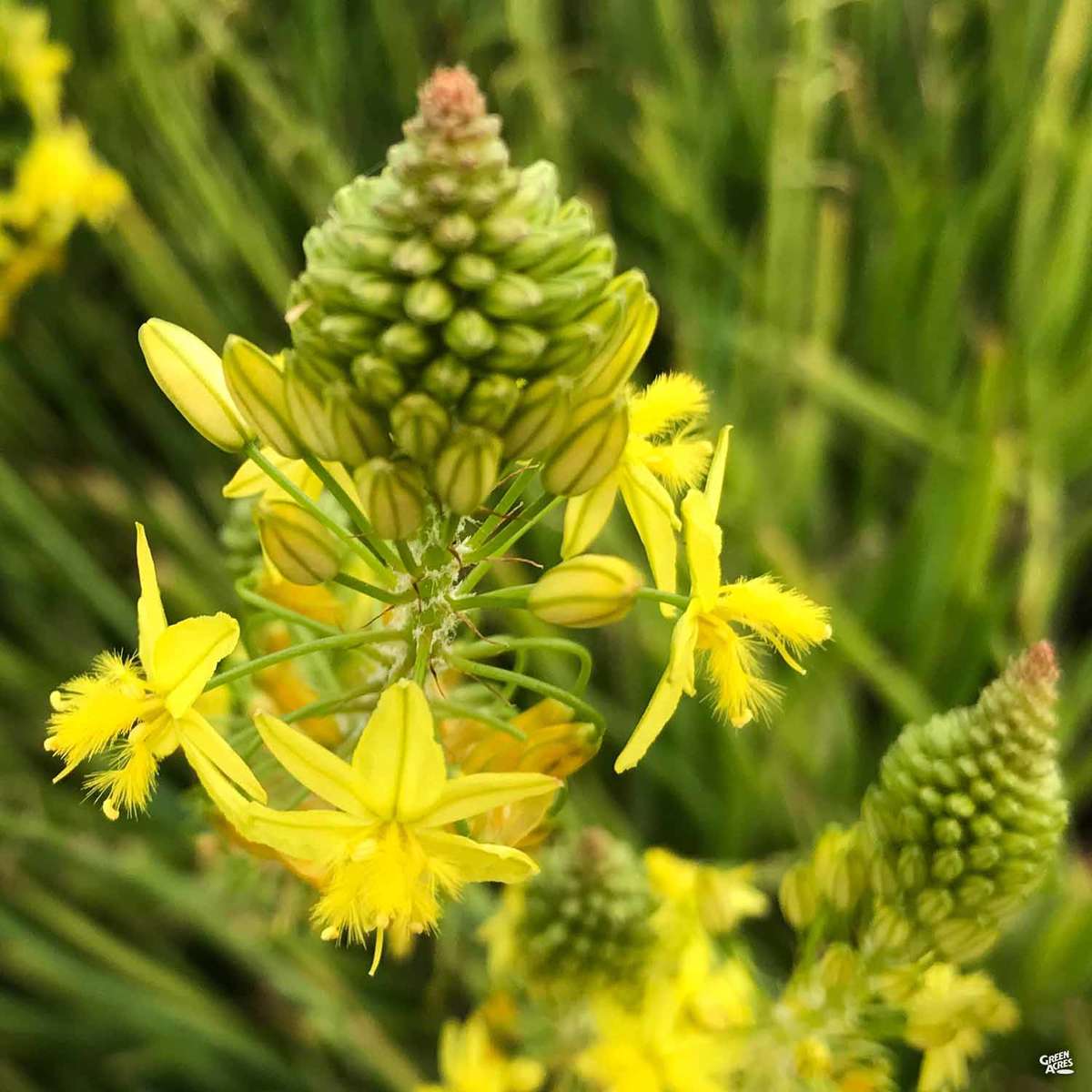 6 Stunning Succulents as Waterwise Accents
The world of succulents is full of amazing and beautiful choices for waterwise gardens. Succulents are unique looking, easy to care for, and typically have few pests and diseases. Succulent varieties can range from taller to shorter, from flowery showstoppers to border accents, with all types of colors and textures. Succulents are ideal for our Mediterranean climate and we are happy to highlight some of our favorites.

Our selection is always growing, so check back often to see what new varieties have arrived.
Aeonium 'Kiwi'
This variety checks all the boxes for a waterwise succulent accent in your garden. This lovely plant is shorter, making it an ideal border plant. The 'Strawberry Kiwi' has a range of earthy colors on it, providing constant interest. This succulent will spread, giving you many more. The 'Strawberry Kiwi' has the extra benefit of also being cold hardy, making it a year-round joy to have.
Agave 'Blue Glow'
One of our largest succulents, the Agave 'Blue Glow' will grow up to two feet high and two feet wide. It is the perfect center of a waterwise succulent planting area for the showstopping look we all want from succulents that truly look like a desert plant. A variety of colors are available on this Agave, and we are sure you will find one that will look perfect in your garden
Aloe 'Green Sand'
The Aloe 'Green Sand' has flower stalks up to three feet tall emerging from textured foliage. Long-lasting, tubular-orange blooms bring the hummingbirds to your garden, and the foliage will change with the heat from blush to red.
Snake Flower
For a completely different look, we bring you the Snake Flower. Graceful waves of grass-like foliage about one foot tall, with spikes of red, yellow and orange flowers reaching an additional foot in height, this will be the highlight of your succulent garden. This waterwise succulent is also deer resistant.
Variegated Carpet Stonecrop
This waterwise succulent has dramatic foliage that resembles leaves and will flower the entire summer season—and just one plant will cover up to two feet across. The variegated colors are cream and light green. Like the 'Strawberry Kiwi', the Carpet Stonecrop is also cold tolerant, making it an ideal choice for cooler areas.
Senecio 'Blue Chalk Sticks'
Senecio 'Blue Chalk Sticks' offers a stunning powdery blue-silver color and striking looks. Lower lying and wider spreading, this easy-care, waterwise succulent provides white blooms for contrast. This succulent is also pet friendly, and deer resistant.

Garden Tip: Succulents produce more succulents, called pups. Pups are very easy to transplant. Ask one of our garden gurus how!