Let's Talk About Teak!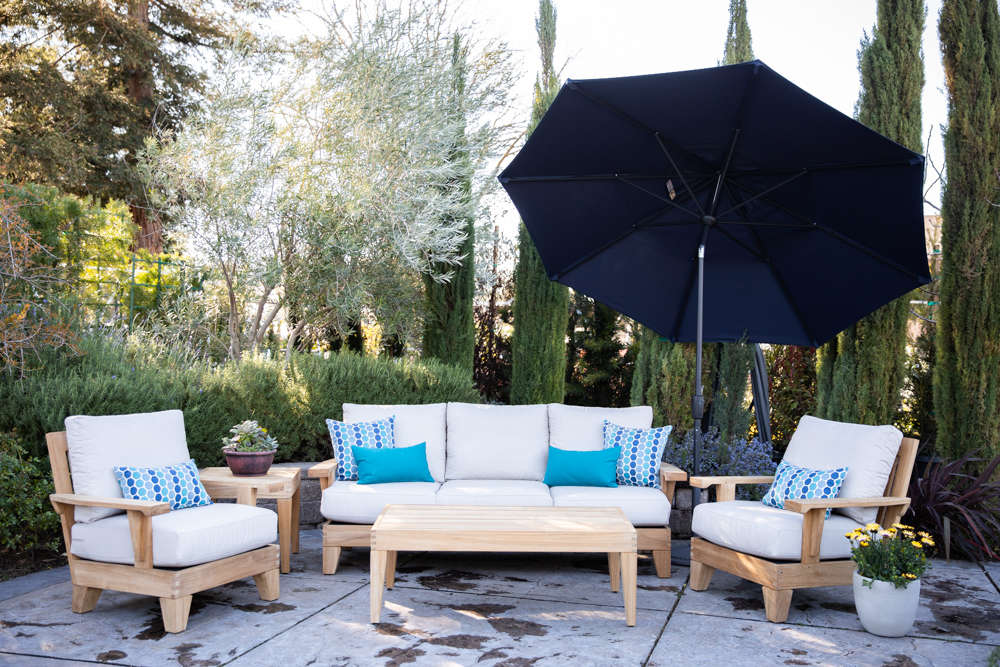 Teak Furniture: Resilient, Stylish, and Sustainable
When it comes to choosing outdoor furniture, there are numerous options available on the market. However, if you're looking for a combination of timeless elegance, exceptional durability, and unmatched beauty, teak-made furniture stands out as an exceptional choice. Renowned for its natural resistance to the elements and stunning aesthetics, teak has been preferred for outdoor furniture for centuries. In this blog, we will explore the many reasons why teak outdoor furniture is a top choice for homeowners and design enthusiasts alike.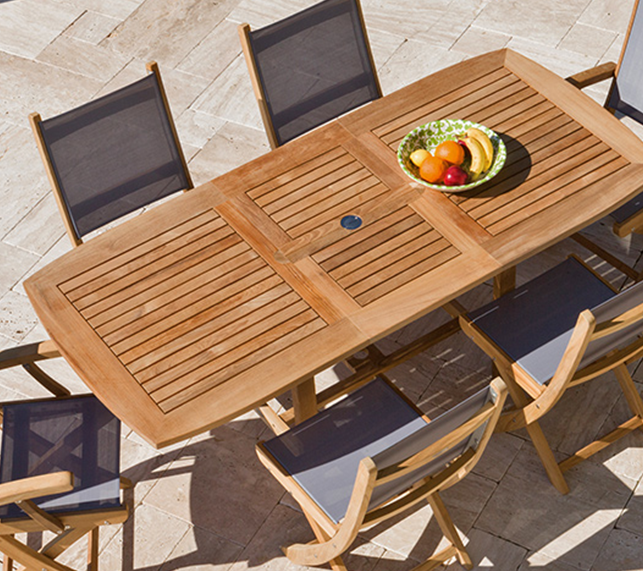 Long-Term Durability
One of the primary reasons to choose teak outdoor furniture is its outstanding durability. Teak wood is renowned for its natural resistance to rot, decay, insects, and harsh weather conditions. It contains natural oils that act as a protective barrier, making it highly resistant to water damage, warping, and cracking. This inherent strength ensures that teak furniture can withstand the test of time, maintaining its beauty and structural integrity for decades, making it a great investment piece.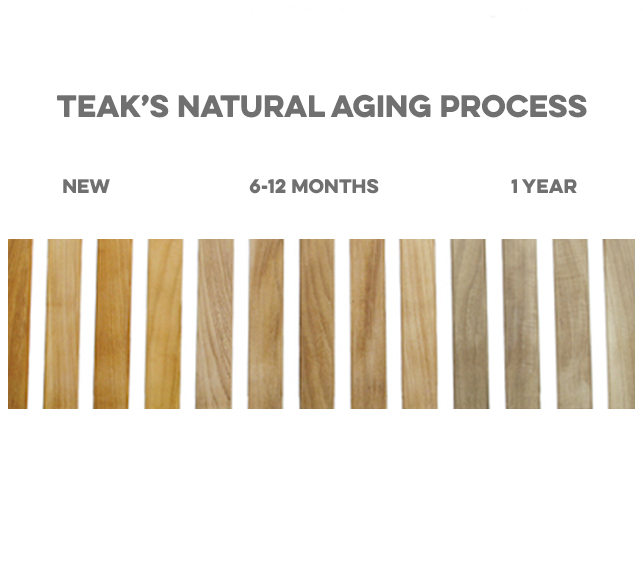 Timeless Beauty
Teak outdoor furniture is renowned for its timeless beauty and classic appeal. Its warm, golden-brown color and rich grain patterns add a touch of elegance to any outdoor setting. Teak furniture seamlessly blends with various design styles, from traditional to contemporary, making it a versatile choice for any outdoor space. Additionally, the teak's natural gray patina only enhances its visual appeal, adding character and depth to the furniture as it ages gracefully.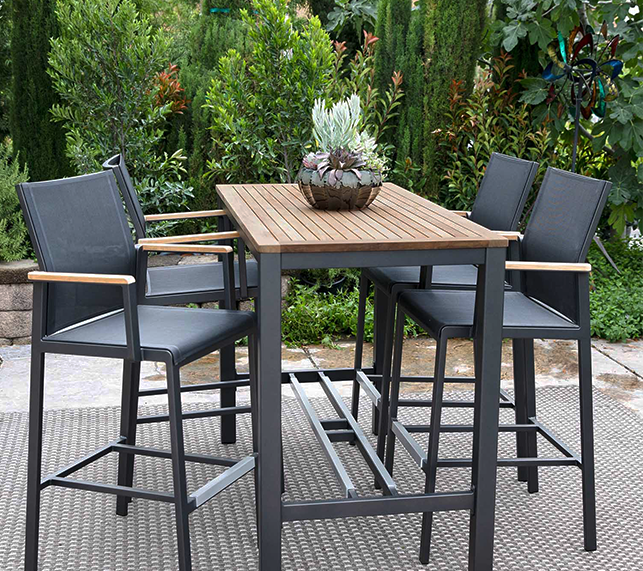 Comfort and Functionality
Apart from its visual appeal, teak outdoor furniture also offers exceptional comfort and functionality. Teak wood has a unique property of remaining cool even under direct sunlight, ensuring a comfortable seating experience during hot summer days. Its sturdy construction provides excellent support and comfort. We offer teak furniture in a wide range of designs, including chairs, benches, loungers, and dining sets, catering to various outdoor seating and entertaining needs.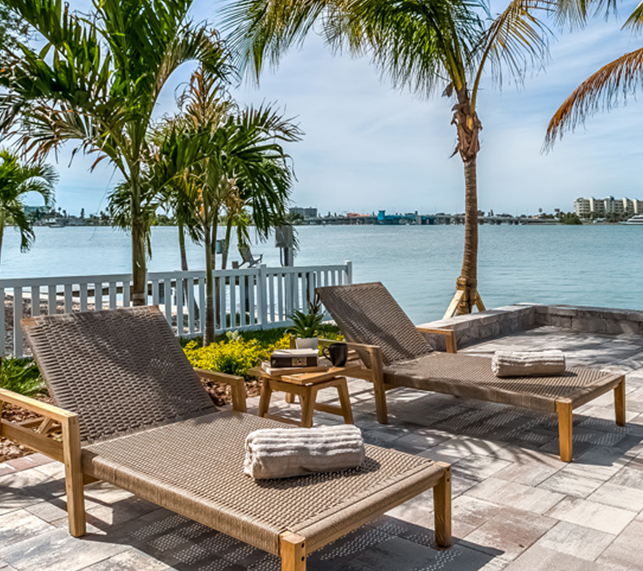 Environmentally Friendly
Teak is an environmentally friendly choice for outdoor furniture. It is a sustainable hardwood, and responsible sourcing ensures the preservation of teak forests. Teak wood is often sourced from well-managed plantations or reclaimed from old structures, reducing the impact on natural habitats. By choosing teak furniture, you contribute to the conservation of forests and support sustainable practices.