Soil Savvy
Healthy Soil Equals Healthy Plants
Healthy, living soil is the key to healthy plants. There are millions of bacteria, fungi and insects which live in the soil and influence its structure, texture and fertility. What you choose to amend and fertilize with has a big impact on the health of these organisms, and therefore the health of your plants.

We've carefully selected the best quality soils: they're locally blended using natural and organic material to encourage healthy root growth—without any green or construction waste, found in most packaged soils.

Green waste can contain unwanted pesticide and/or herbicide residue. Construction waste includes pallet chunks, pieces of plastic bender board, or other tossed materials from construction sites.

Over time, carefully selected amendments build healthy soil structure. And, because no two gardens are the same, our gurus will help you to determine the soil blend that's right for you.

Read on for a few soil suggestions for trees, shrubs, flowers, vegetables, and acid-loving plants.
Soils & Mulch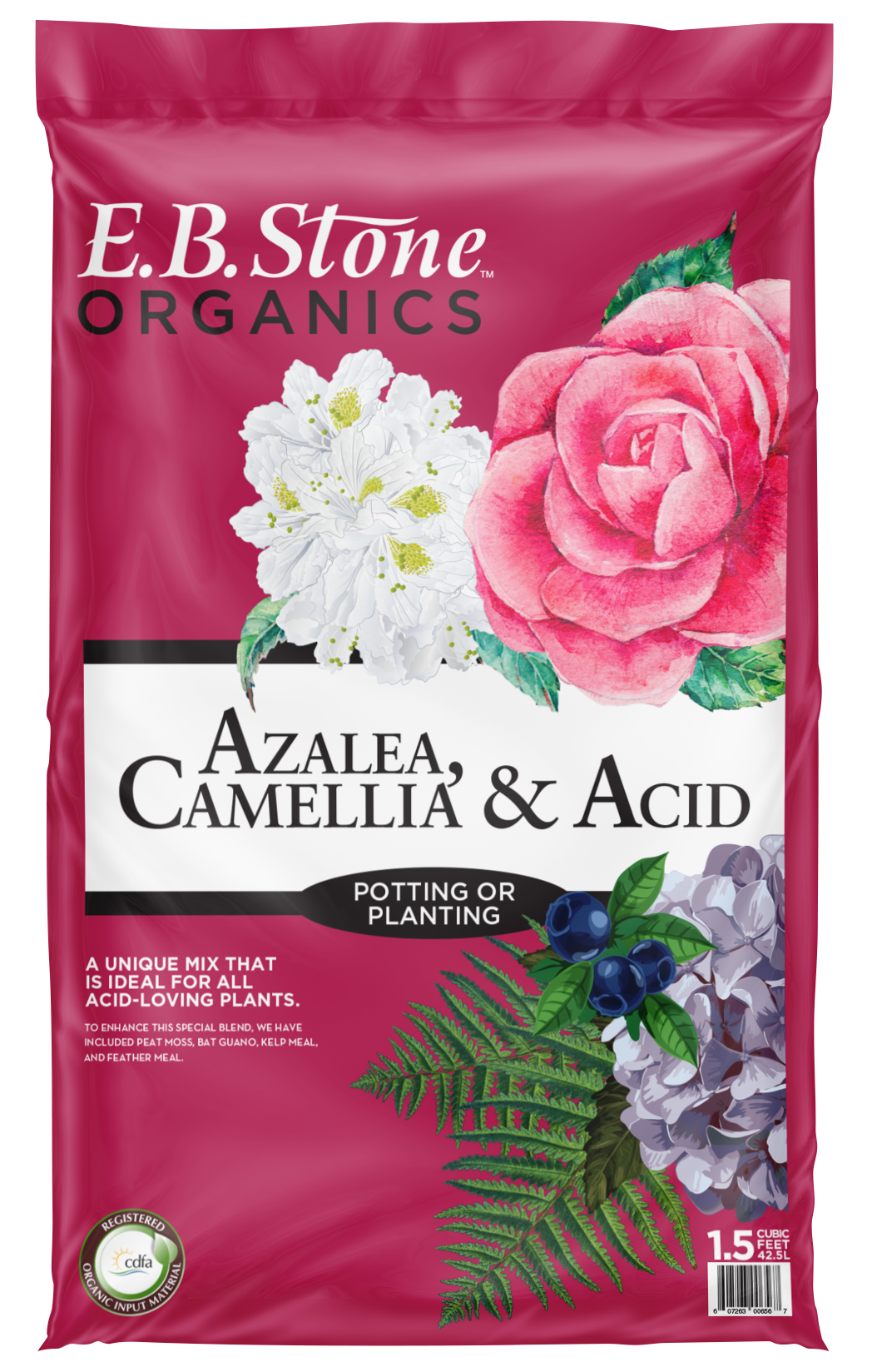 Azalea, Camellia & Acid Planting Mix by E.B. Stone Organics
Versatile mix that can be used as soil amendment or ready-to-use potting soil
Special blend of organic ingredients designed to meet the unique growing needs of most acid-loving plants
For azaleas, camellias, and gardenias—along with most varieties of ferns, evergreens, rhododendrons and begonias
CDFA certified
Azalea, Camellia & Gardenia Planting Mix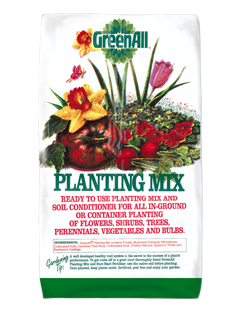 All-purpose, ready-to-use planting mix
For in-ground or container plants
Mix with native soil or use it as it comes from the bag
Use on flowers, shrubs, trees, perennials, vegetables, and bulbs
Contains fir bark, perlite, mushroom compost, earthworm castings and a wetting agent
CDFA certified
Planting Mix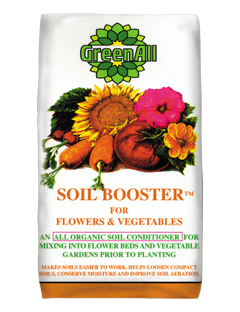 All-organic soil conditioner for amending flower beds and vegetable gardens prior to planting, or condition soil prior to putting in a new lawn
Makes soil easier to work, helps loosen compact soil, conserves moisture and improves soil aeration
Use in flower beds and veggie gardens
Contains aged fir bark, chicken manure, earthworm castings, bat guano, kelp meal and more
Perfect for use in all raised bed planters
CDFA certified
Soil Booster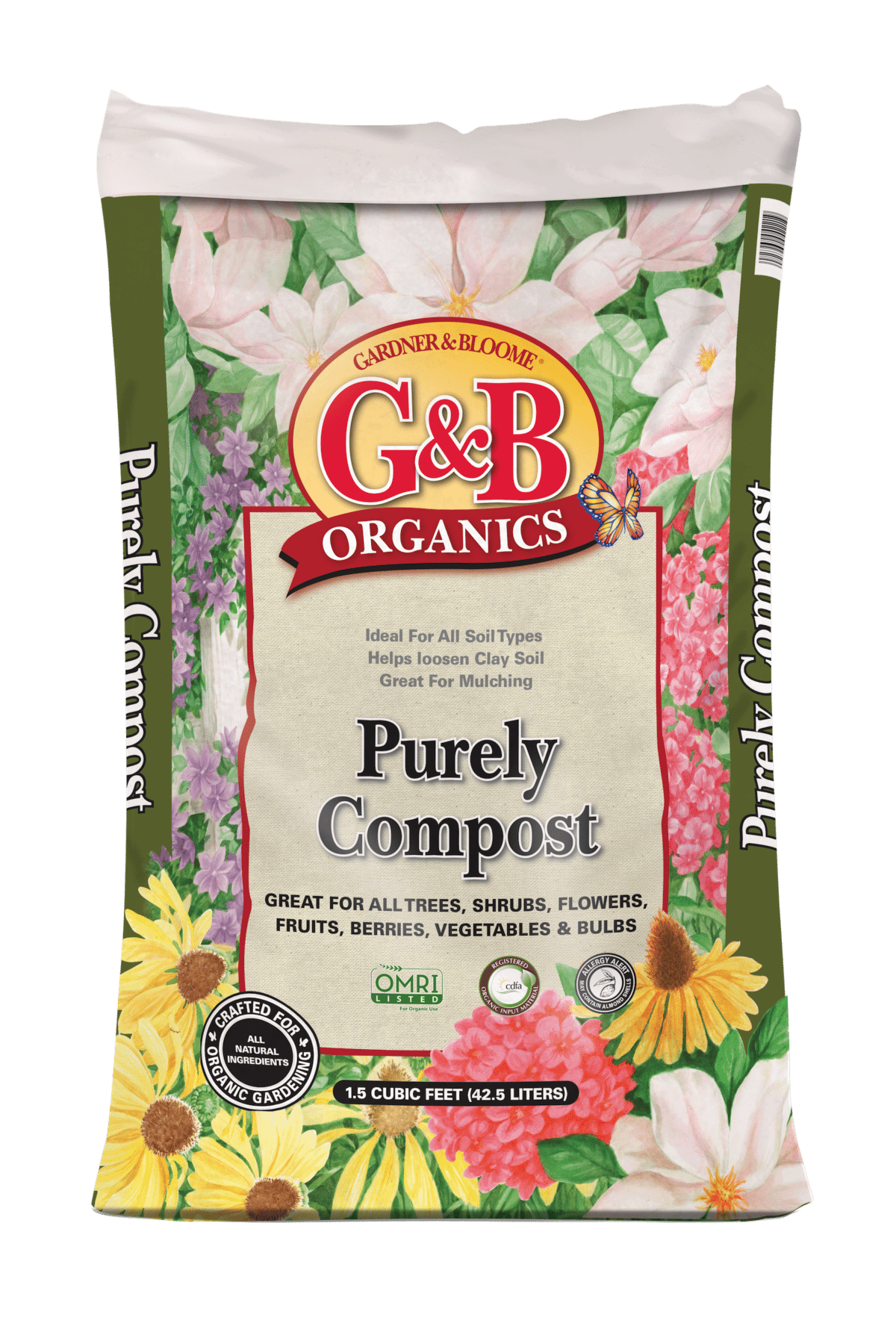 Purely Compost by G&B Organics
All-purpose compost for trees, shrubs, bulbs, fruits and vegetables
Helps loosen clay soil and improves poor soil
Topdress around plants for increased vitality
Great for trees, shrubs, flowers, fruits, berries, and vegetables
Contains tomato skins, almond shells, rice straw and hulls
CDFA and OMRI certified
Purely Compost