Starting Paperwhites for the Holidays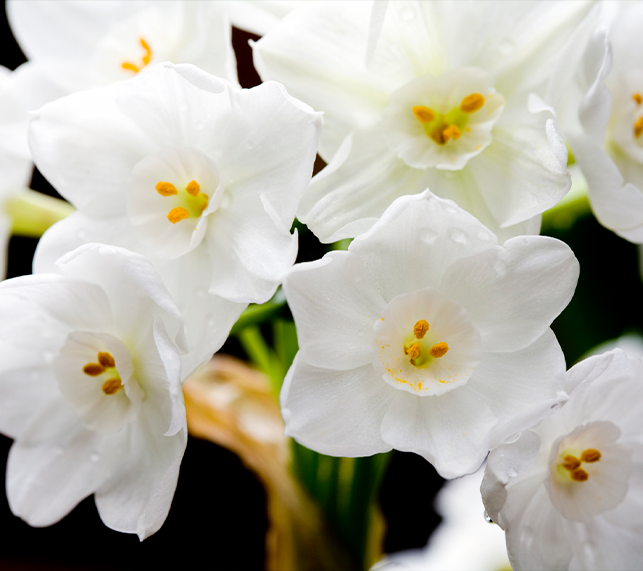 How To Force Paperwhites
In Time For Holiday Blooms
Fill this winter season with fragrance and beauty by growing indoor bulbs. Planting beautiful Paperwhite Narcissus can make your season brighter. Plant bulbs four to six weeks prior to when you want the best blooms.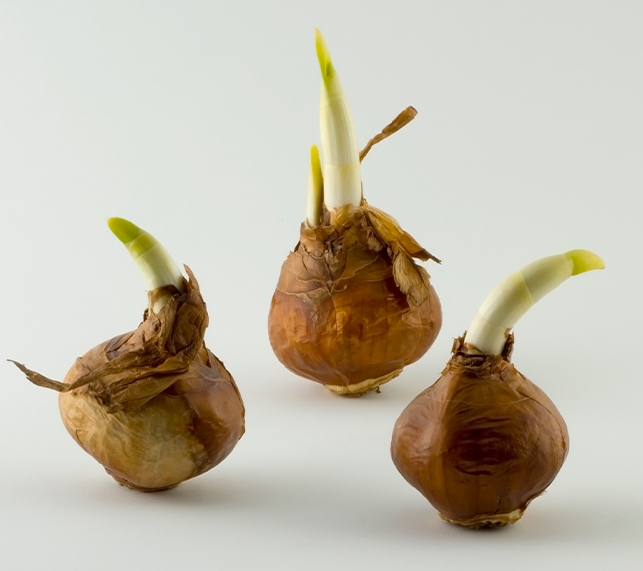 Basic Supplies for Planting Paperwhites
Narcissus Paperwhite bulbs
A glass jar, vase or bowl without drainage holes
Decorative rocks, exotic pebbles, exotic beach glass or even marbles
Super moss, sphagnum moss or Spanish moss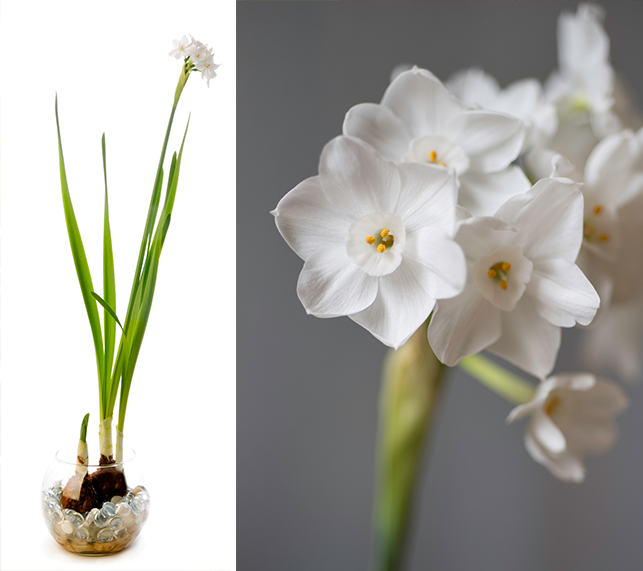 How To Plant Paperwhites
Fill container with rock, pebbles, glass or marbles to desirable height. Consider adding levels of different materials to create color effects layering red or green glass on top of each other creates a holiday theme.
Place Paperwhites in container with pointed ends up.
Gently nestle bulbs in the medium for stability. Plant bulbs close together without letting them touch each other or the side of the pot.
Add moss to the top of the container for effect.
Fill container with water. Add enough water so that the bulbs are sitting out of water but the beginning roots are wet. Bulbs rot when they sit in water.
Keep container in indirect sunlight for two weeks at temps around 60°F.
Move the pot to a bright, sunny window at temps around 68°F once shoots are 3"-5".