Succulent Succulents
Summer Series 2020
Succulent Succulents
An Instagram Live Event!
We're getting ready for the fifth event of our Summer Series featuring the art of succulents. So mark your calendar and join us for our upcoming live event where we'll talk about succulents and provide care tips. We'll also be sharing a recipe for a sensational, smoky cocktail, and our guest DJ, Lani Love, will play a special mix to keep everyone on their feet.
We're going
live
at 4pm on Friday, August 14.
Did you miss the previous Live events? Check them out
here
.
Visit our
Mixcloud page
for playlists to get your garden groove on.
Browse the supply list so you have everything ready to create your own stunning succulent garden right along with us.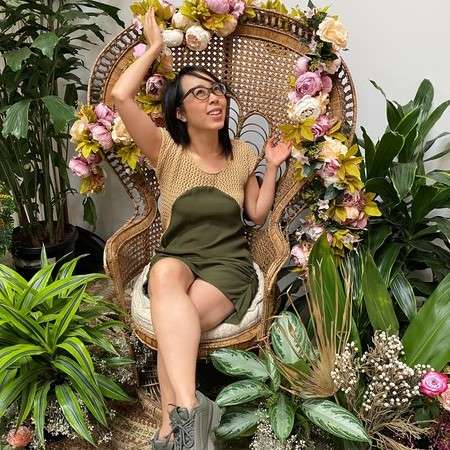 Our guest DJ this week is Lani Love, known for her eclectic and curated collection of music, including hip hop, R&B, and Disco. After a gig as an internet radio music director in Southern California, she started her adventures as a club DJ in New York City in 2007. Lani now DJs in Chicago, Los Angeles, and San Francisco—and she loves to make you want to get out there and shake your groove-thing.

And bonus, Lani is a phytophile—she has an affinity for plants!

Listen alongside Lani, as you create your succulent garden and enjoy your special cocktail.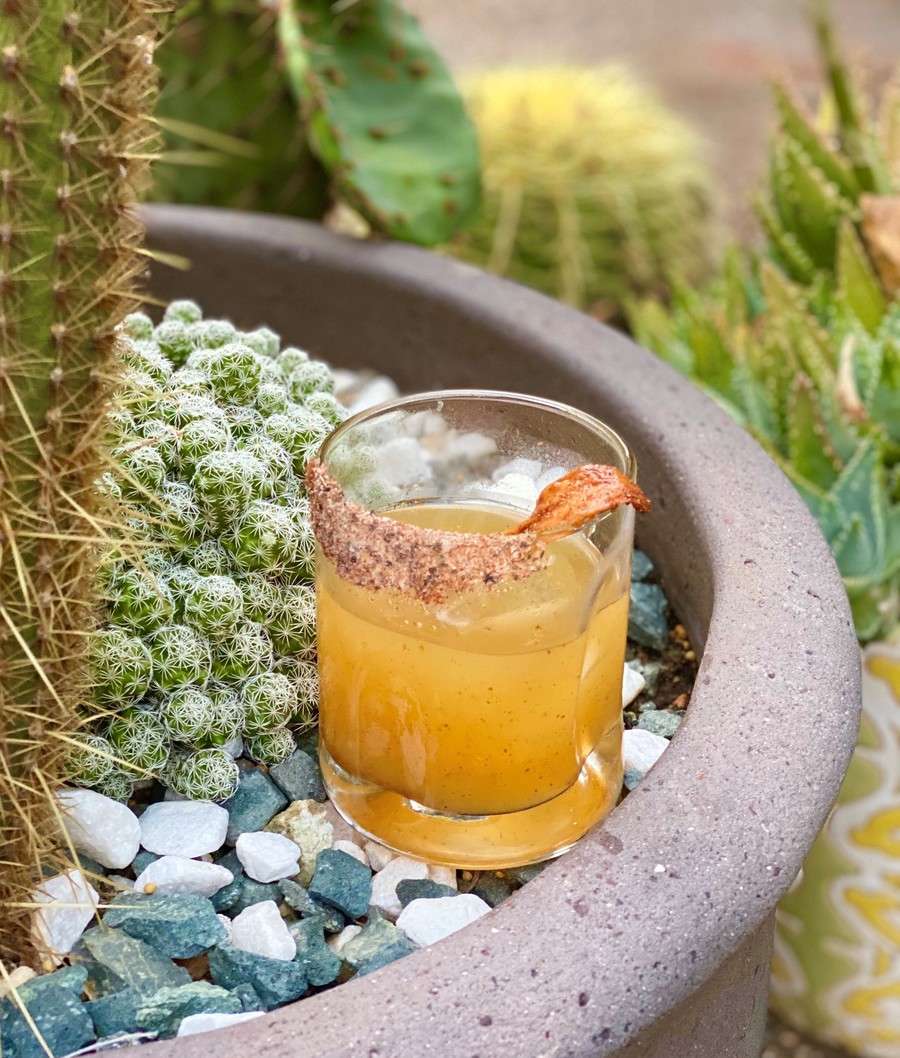 This tequila-based drink is sweet, spicy, and smoky! The tropical sweetness of mango and pineapple juice is brightened with fresh squeezed lime juice and agave syrup. Some mezcal adds an exciting smokiness, which is further amplified in the mouth with a hint of smoked chipotle chili powder. Three of the ingredients in this drink—tequila, mezcal, and agave syrup—are all derived from the agave plant, a great low-maintenance, waterwise landscape accent plant.

Ingredients
1 oz tequila blanco
1/2 oz mezcal
3/4 oz mango juice
1/2 oz pineapple juice
1/2 oz fresh squeezed lime juice
1/3 oz agave nectar syrup
1/16 tsp smoked chipotle chili powder
1 extra large ice cube
Paprika salt mixture for rim (recipe below)
A chili powder-dusted dried mango for garnish
Recipe for paprika salt:
2 tbsp good quality sea salt or kosher salt
1 tbsp black volcanic salt (found at high-end specialty grocery stores)
1/2 tsp paprika
Directions for salted rim mixture:
Combine all ingredients in a shallow bowl and mix. If the salt crystals are large, it is good to crush them into smaller pieces using a muddling stick, pestle, or wooden spoon.

Cocktail Directions
Taking a glass tumbler, rub a piece of lime across the rim of the glass to moisten it. Dip the rim of the glass in the salt mixture to coat it. Drop in one extra large ice cube into the glass and set aside. Combine tequila, mezcal, all three juices, agave syrup, and smoked chipotle chili powder in a cocktail shaker with a good amount of ice and shake vigorously for 10-15 seconds. Strain into the glass tumbler and garnish with a piece of the dried mango.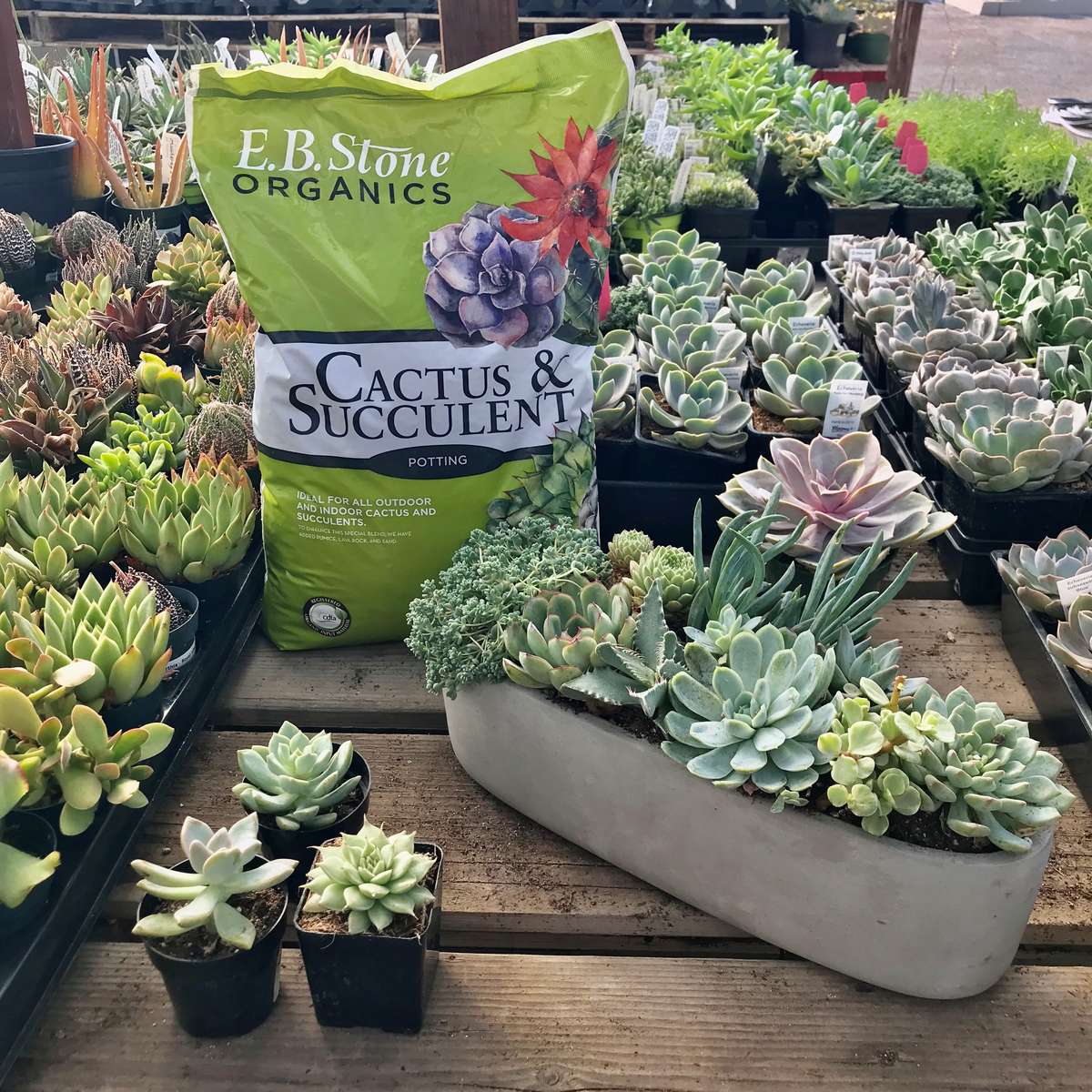 Monochromatic Masterpiece
This week, we're talking all about succulents. Succulents come in all colors, shapes, and textures; you can grow them both indoors and outside; and with a little bit of knowledge about what they like, succulents are generally easy care.

During our live event, we'll show you how to build your own monochromatic masterpiece and the basics of caring for your succulents. So gather your supplies, select a palette that you like, and plant right along with us.
A planter of your choice; our nurseries offer a colorful mix, or upcycle a treasure you already have at home
Cactus & Succulent Potting Mix
Sure Start Fertilizer
Depending on the size of your planter, we recommend using 2" or 4" succulents... We are going to fill the planter up to the top... Don't be shy, we'll show you how.
Summer Series V, The Art of Succulents