Wild Boar Farms 2023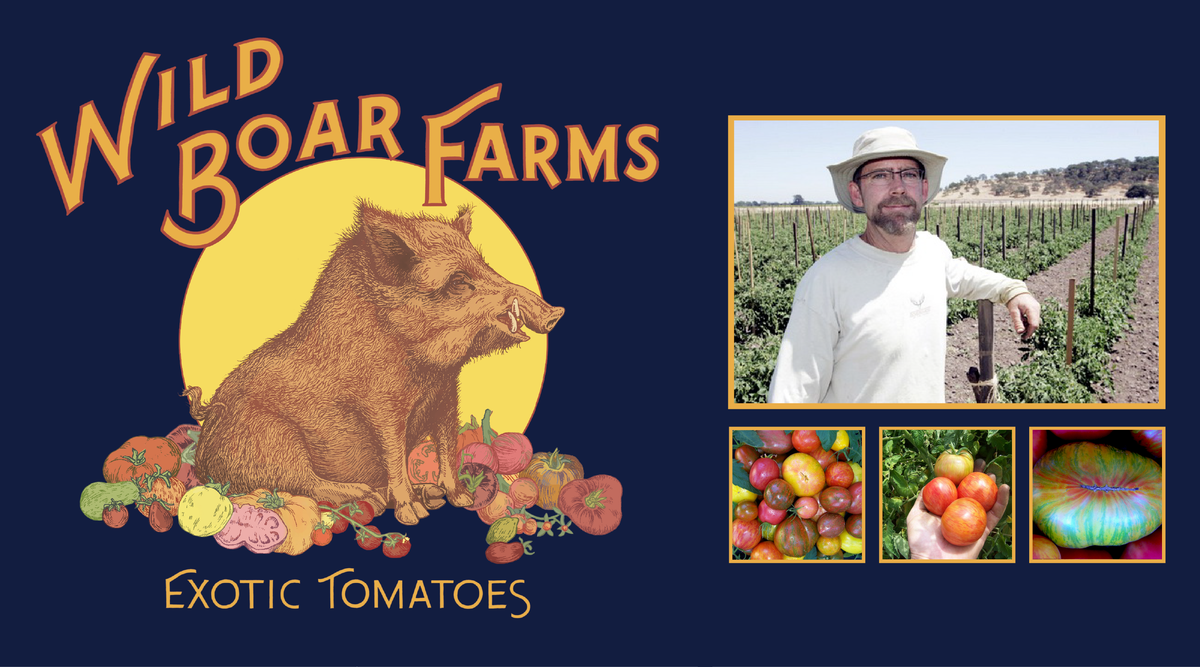 Wild Boar Tomatoes Have Arrived!
We've been fortunate to partner with Brad Gates of Wild Boar Farms over the last several years to offer unique tomato varieties featuring exotic colors and flavors. This year our nurseries have 10 varieties of Wild Boar tomato starts, now locally grown at our Auburn location. Read on to learn more about the varieties and consider trying something new in your edible garden this season. 'Pineapple Pig', anyone?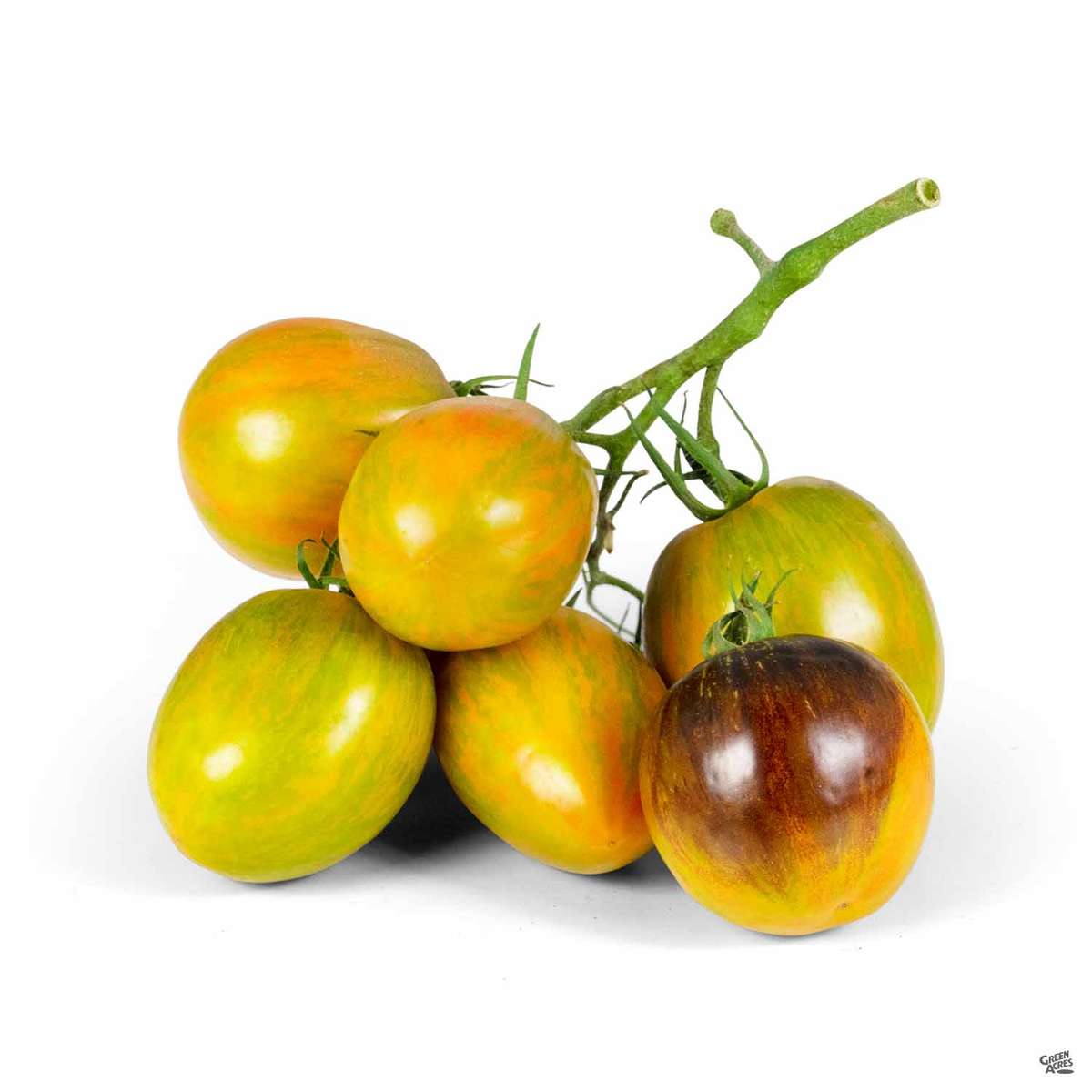 80-85 days to maturity
Indeterminate
Produces a high yield of 2-4 oz fruit
Green, red, and brown coloring
Sweet flavor with extended vine hang-time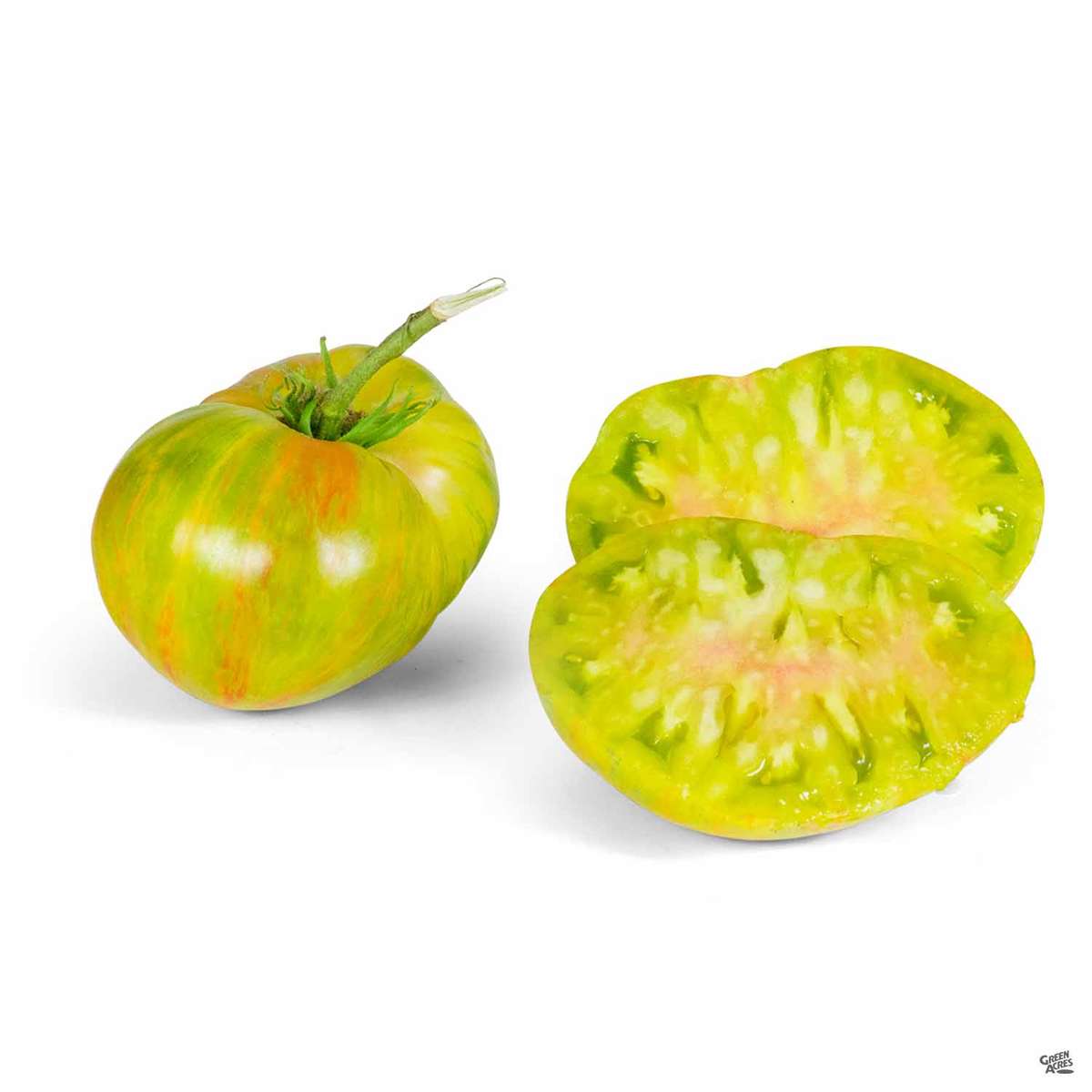 75-90 days to maturity
Indeterminate
Produces 8-16 oz fruit
Green fruit with yellow and red stripes
Spicy, sweet, tart with good acid content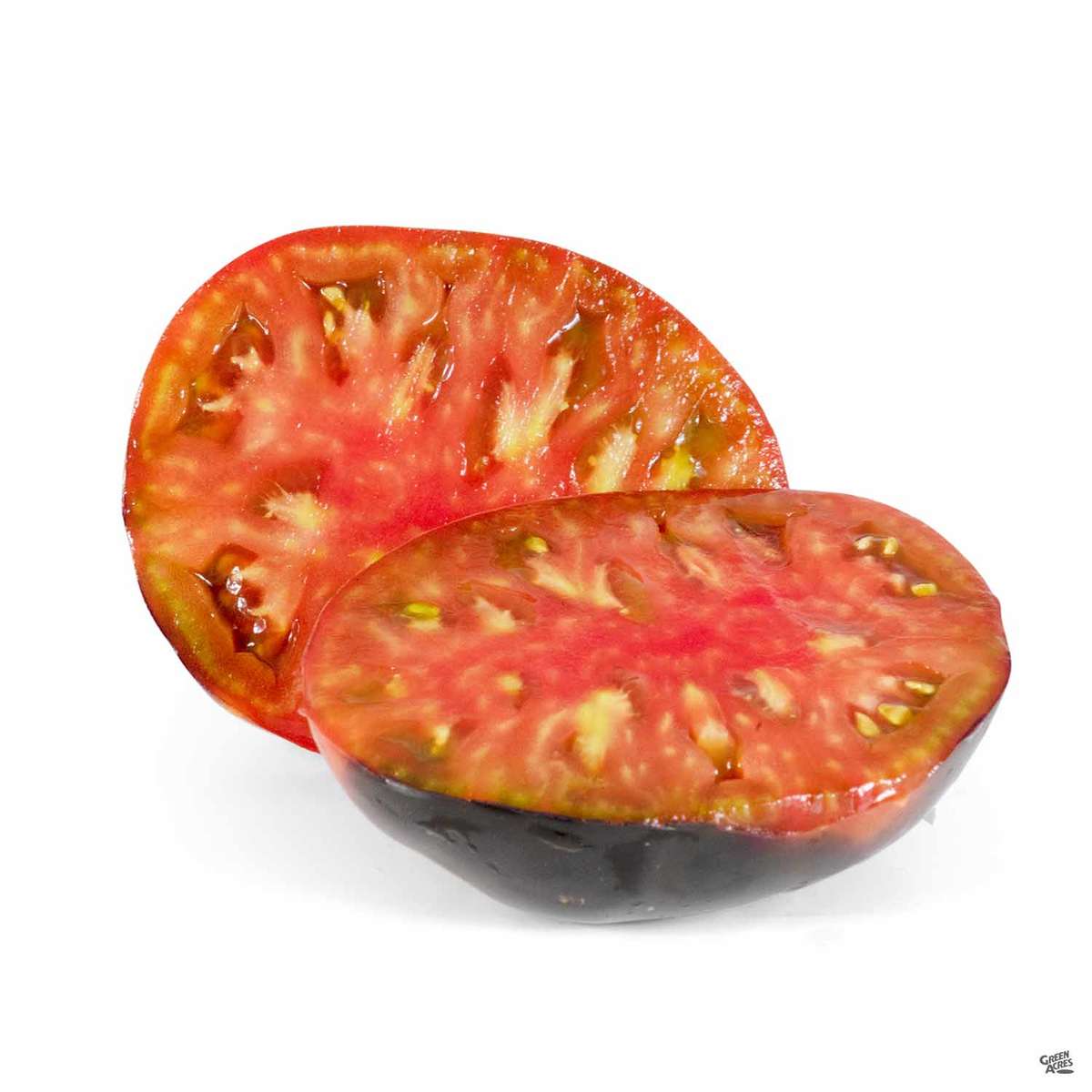 85 days to maturity
Indeterminate
Produces 6 oz fruit
Meaty with very dark coloring
Rich, smooth and savory
Stores well
Partial shading in hot climates recommended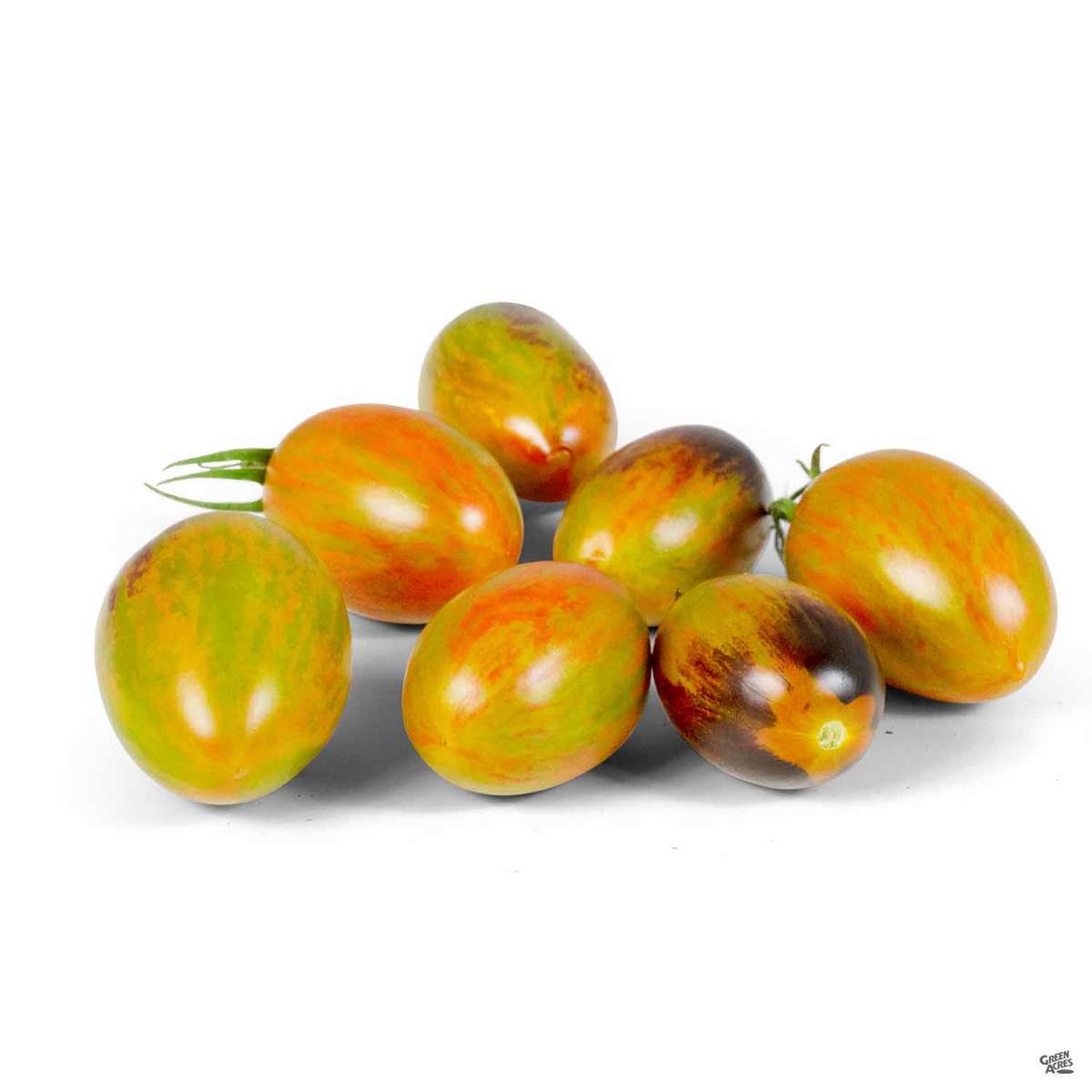 75 days days to maturity
Indeterminate
Produces 1-2 oz fruit
Elongated multi-colored cherry tomatoes grow in clusters; green, red, with blue anthocyanin stripes when mature
Delicately sweet
Extended vine hang-time and shelf life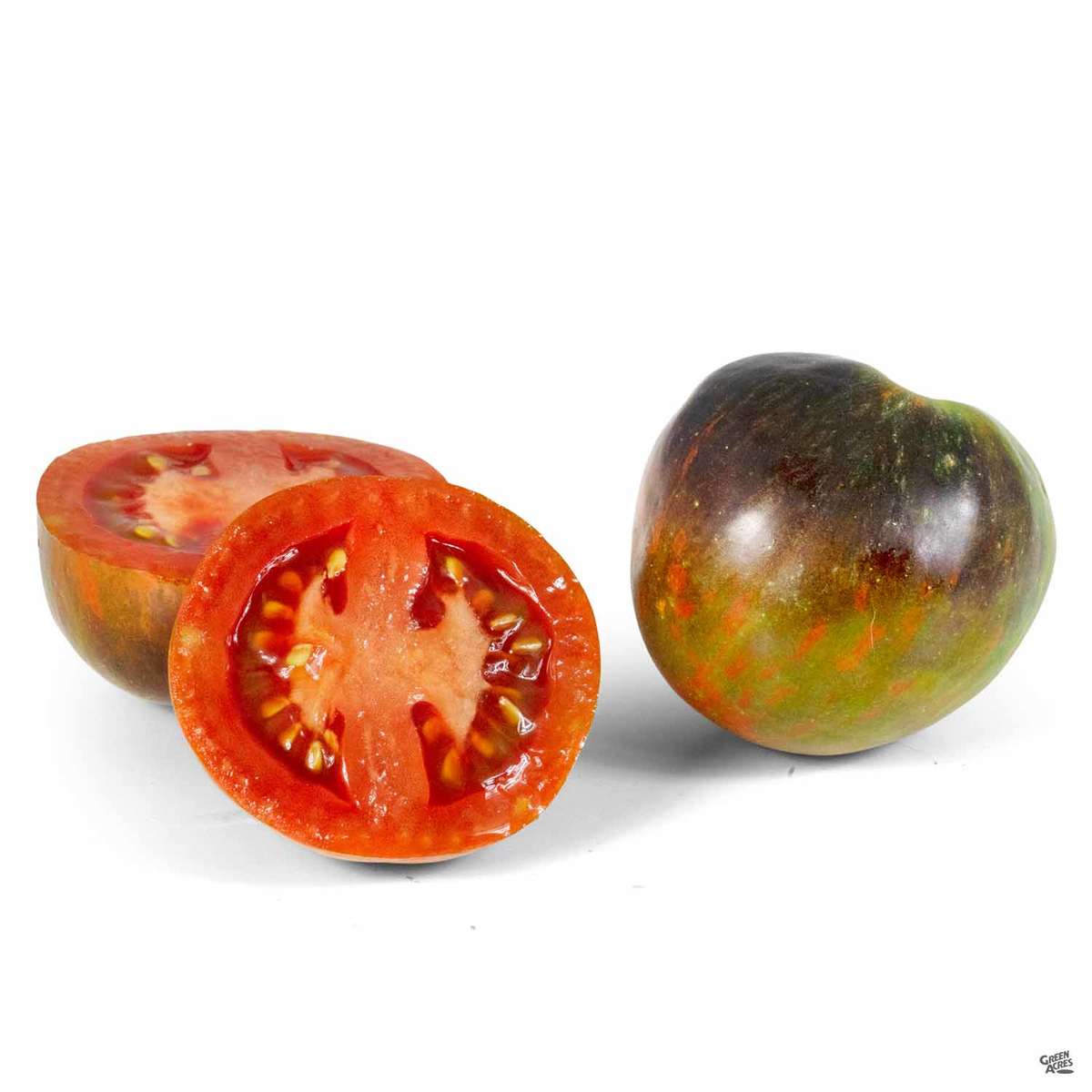 70-75 days to maturity
Indeterminate
Produces a high yield of 2-3 oz fruit
Brick-red coloring with green stripes
Sweet, rich, juicy flavor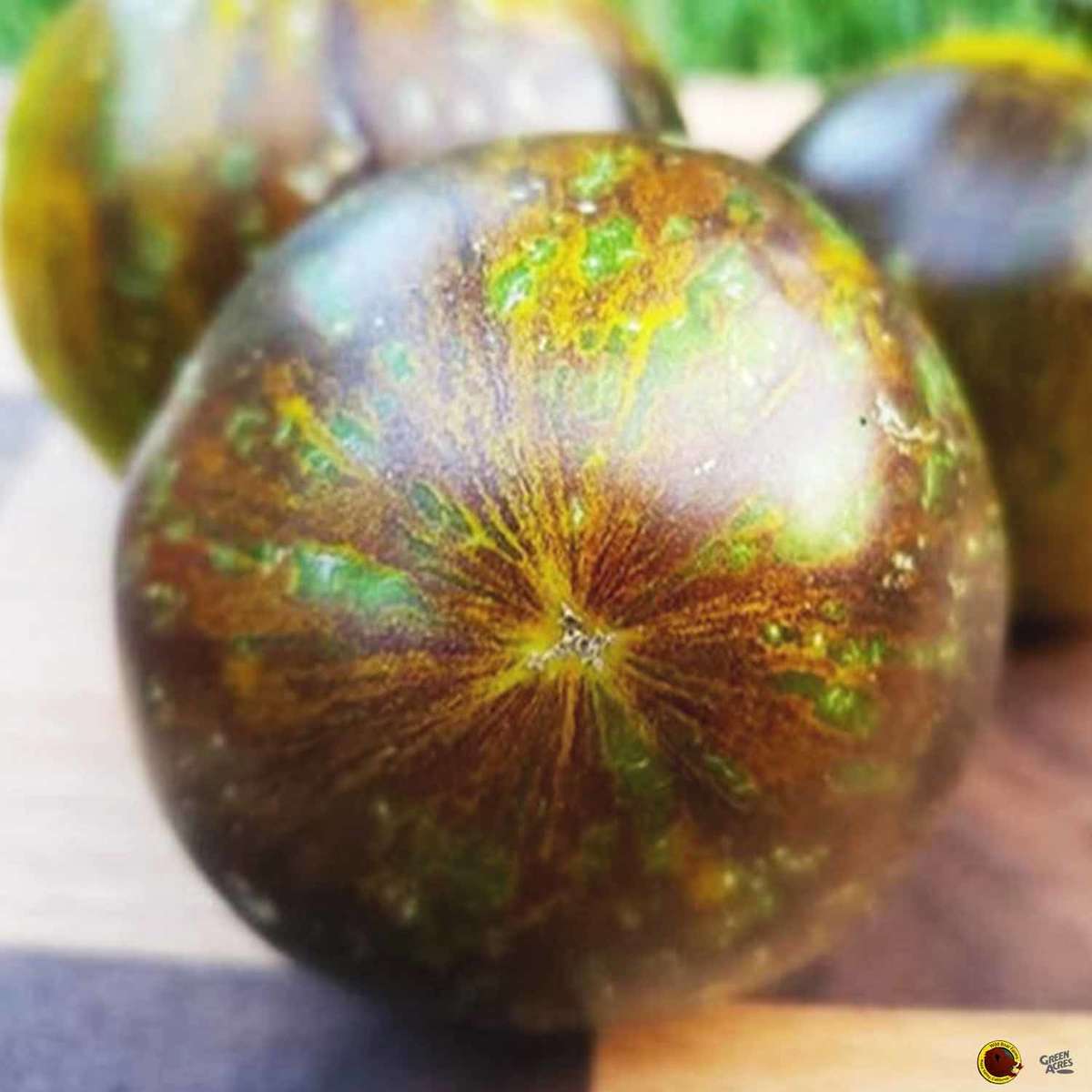 75 days to maturity
Indeterminate
Produces 2-4 oz fruit
Exotic-looking tomato blends deep blue of anthocyanin with green and yellow flecks and striping
Tangy in taste
Extended shelf life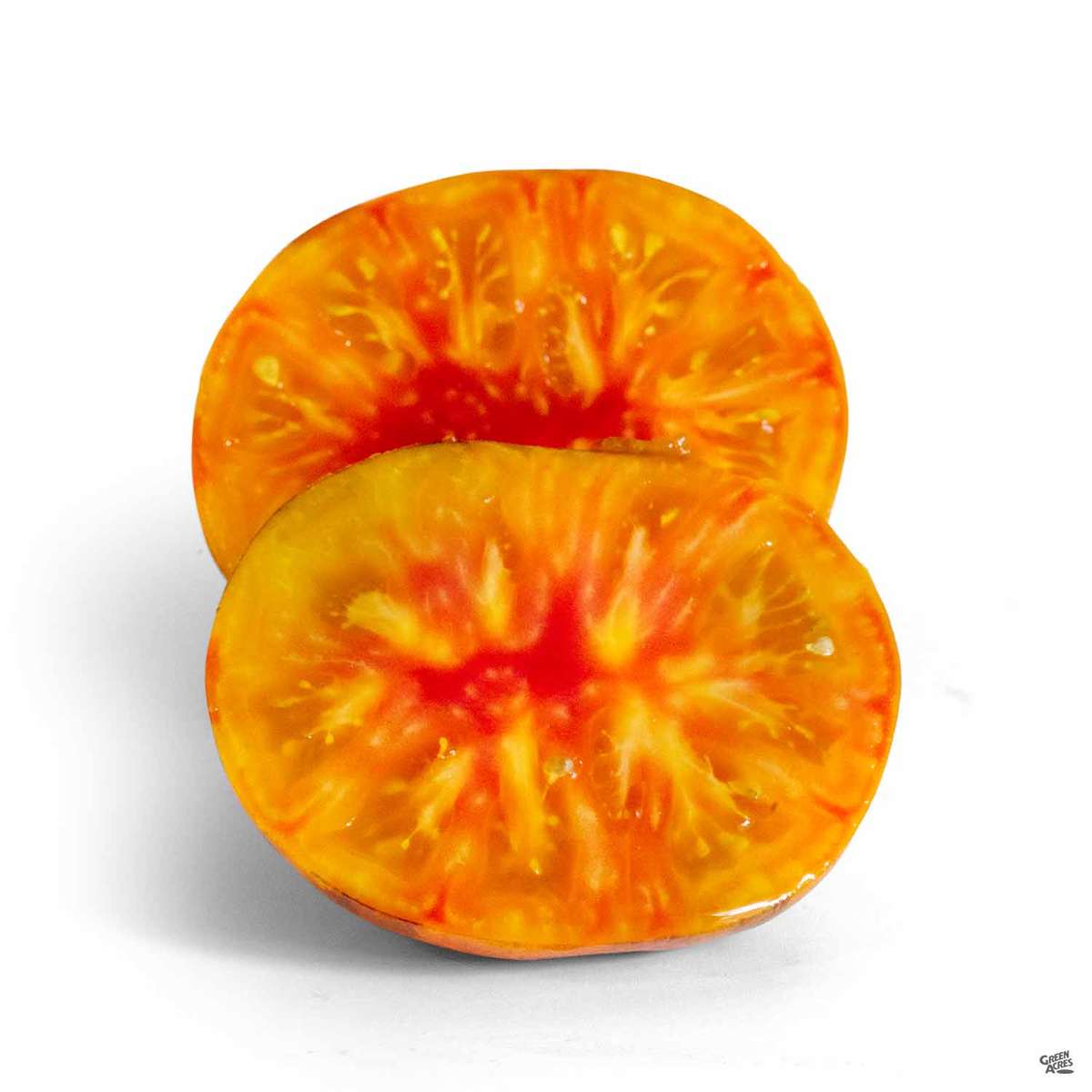 85 days to maturity
Indeterminate
Produces 4-5 oz fruit
Yellow to orange coloring
Sweet and fruity with very few seeds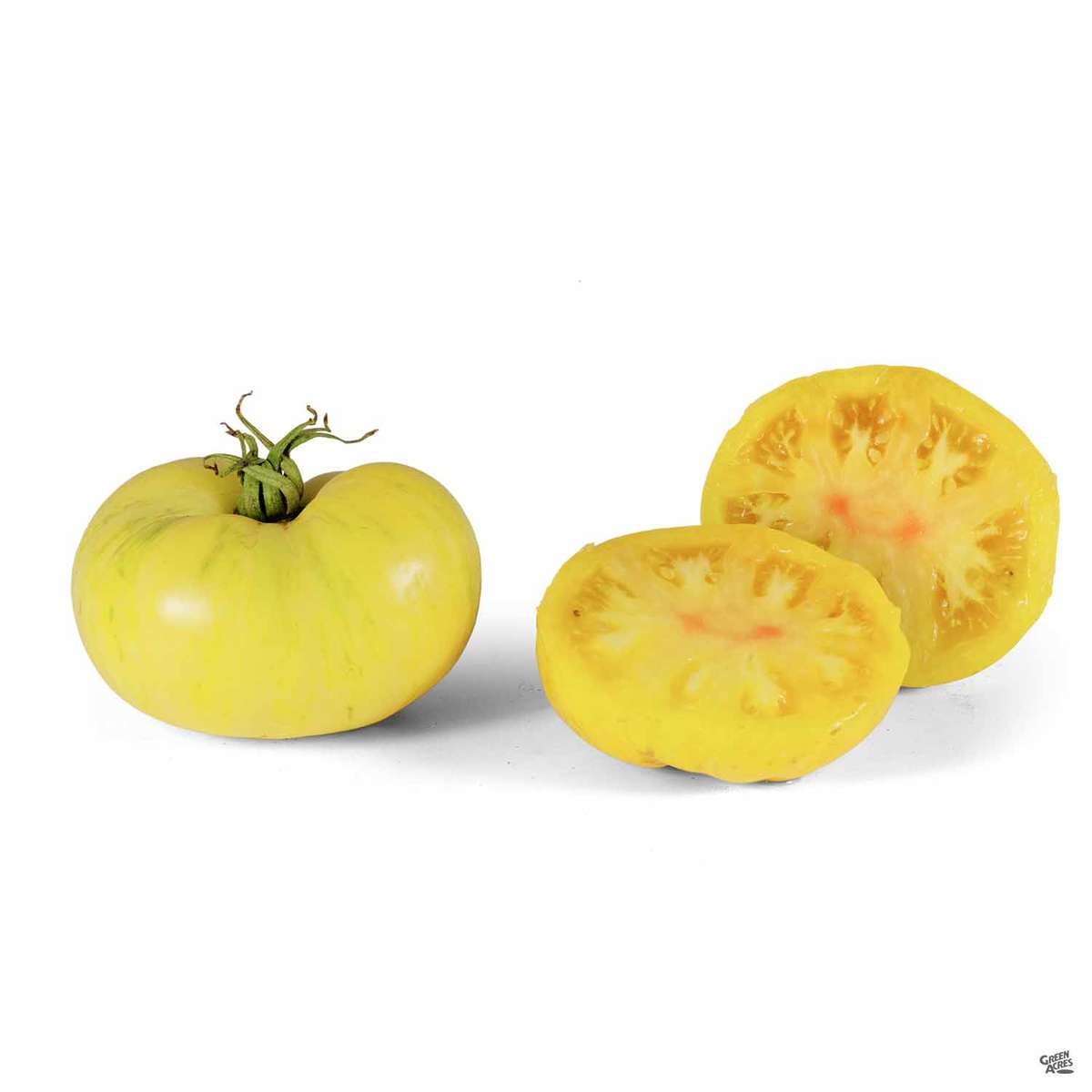 75 days to maturity
Indeterminate
Produces very large fruit, 1 lb+
Late in season, but worth the wait!
Creamy yellow striped bi-color with rose blush
Lower acid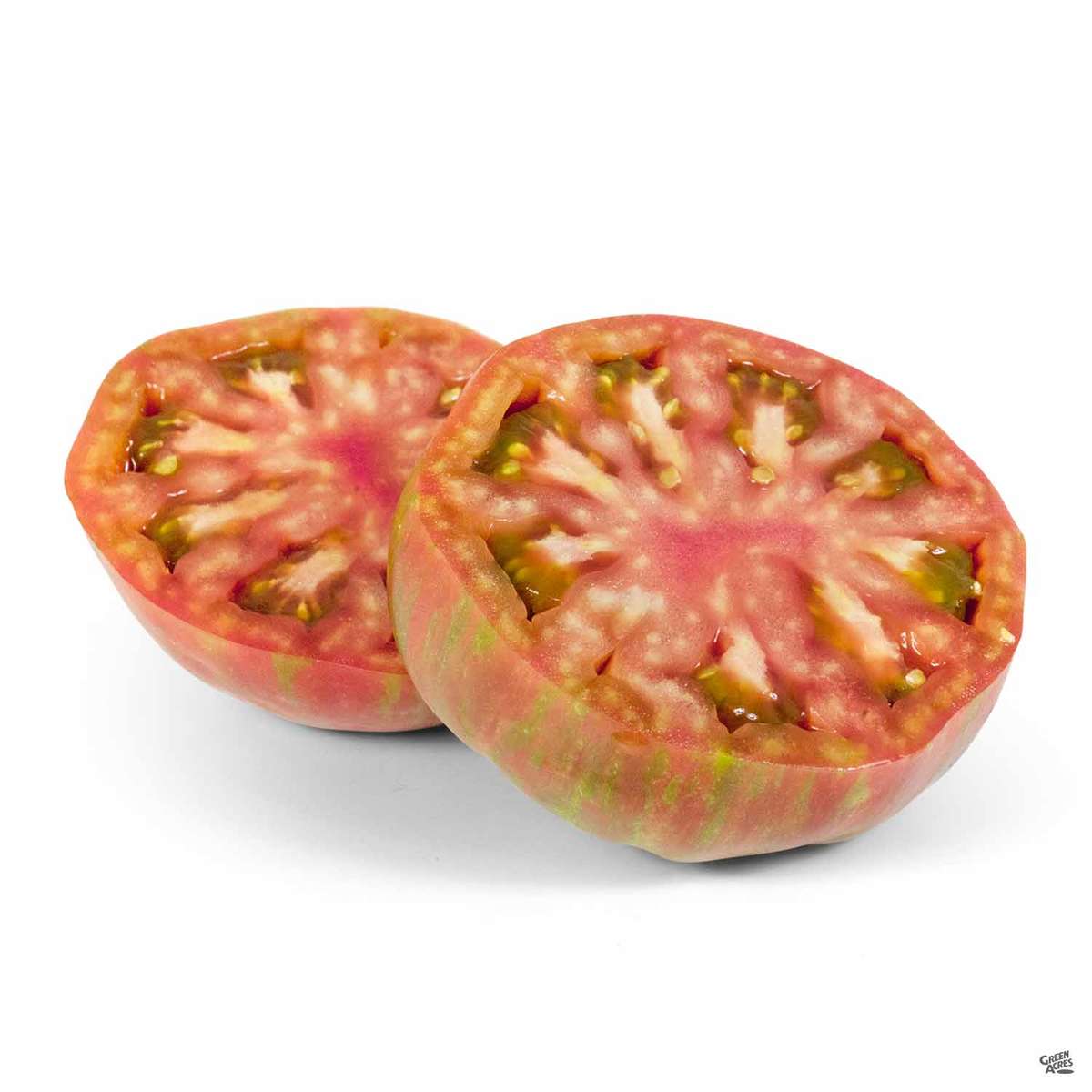 65-75 days to maturity
Indeterminate
Produces a high yield of 9-12 oz fruit
Port wine and metallic green coloring
Beefsteak with sweet, rich flavor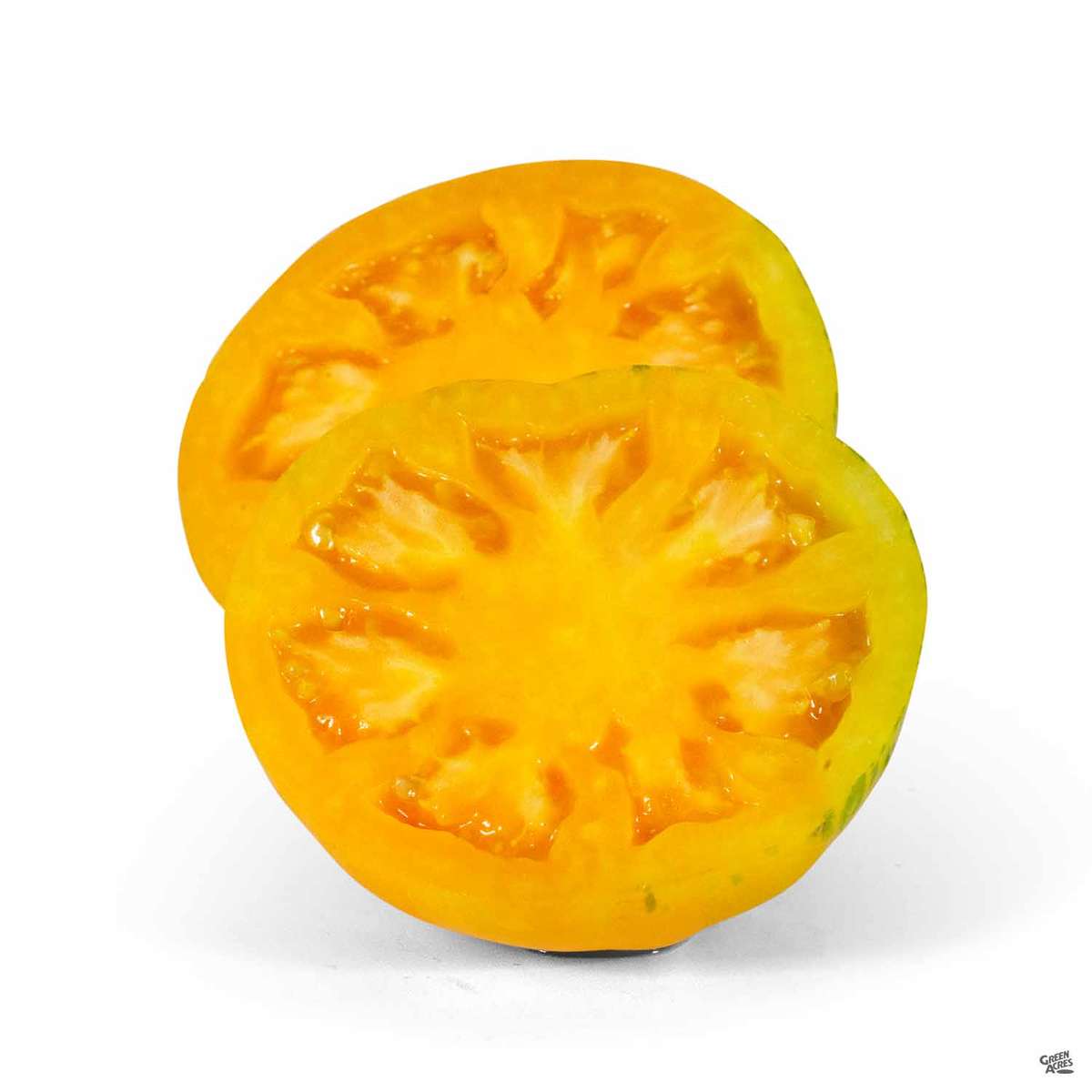 75-85 days to maturity
Indeterminate
Produces a high yield of 8-12 oz fruit
Gold with stripes of green
Sweet flavor with hints of citrus