Pick the Perfect Rose For Your Garden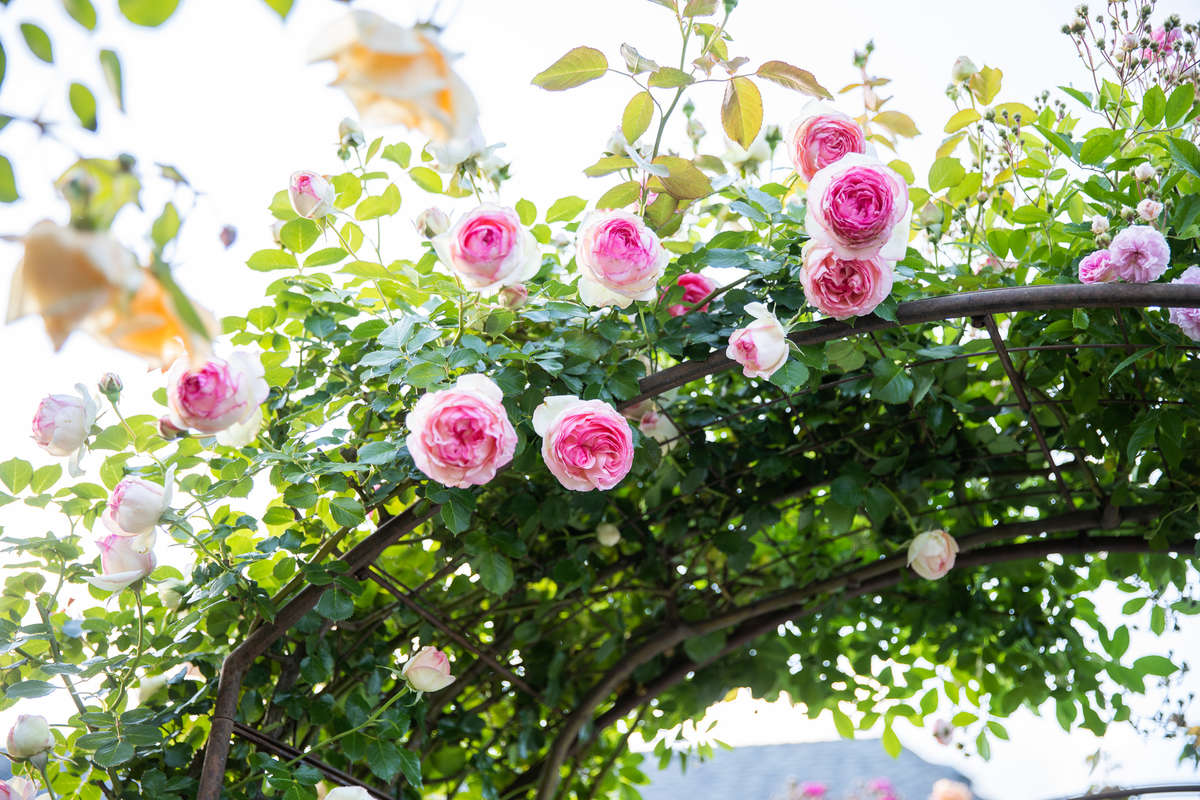 Pick the Perfect Rose For Your Garden
Roses have been a timeless classic for many gardeners over the centuries, offering beautiful blooms and color year after year. Due to their well-deserved popularity, they have been created in an abundance of different varieties. From high climbers to low growing carpet roses we will break down who's who in the world of roses.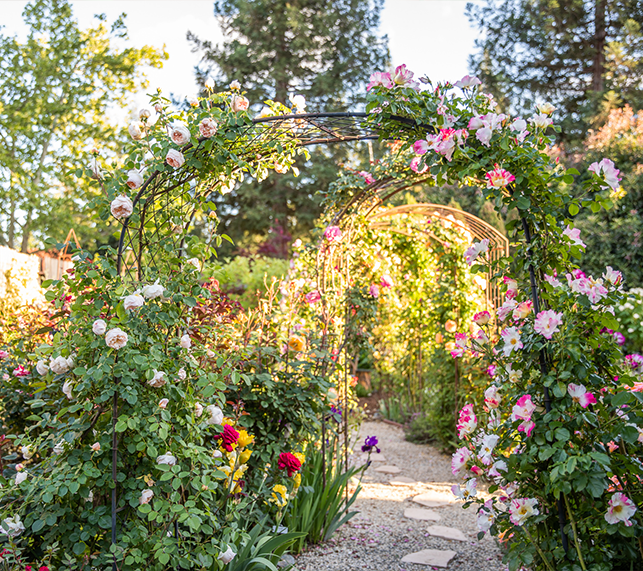 Planting And Maintenance
For Success
Planting your roses in a sunny location with well-draining soil will provide your plant with the best conditions to create beautiful blooms.
For impressive blooms, regular fertilizing with organic fertilizer is an important step. We recommend the E.B. Stone™ Organics Rose & Flower Food applied as the label suggests. This can also be used during planting to ensure a healthy start.
In order to prevent powdery mildew and blackspot fungus from forming we suggest against nightly watering's, instead opting for drip irrigation.
If aphids decide to move in, Neem Oil or Insecticidal Soap will help evict them.
Ladybugs & Lacewings are also a great and organic way to prevent pests.
Pruning Your Roses
In the Sacramento region, the best time to start pruning your roses is mid-December to mid-February. The only exception would be roses that bloom once a year, which should be pruned after they bloom.
Pruning newly established roses should be done lightly—just enough to remove dead branches or twiggy canes.
When pruning it is best to make cuts 1/4" above and outside-facing bud at a 45°angle, down and away from the bud.


Watch: How to Quickly Prune Roses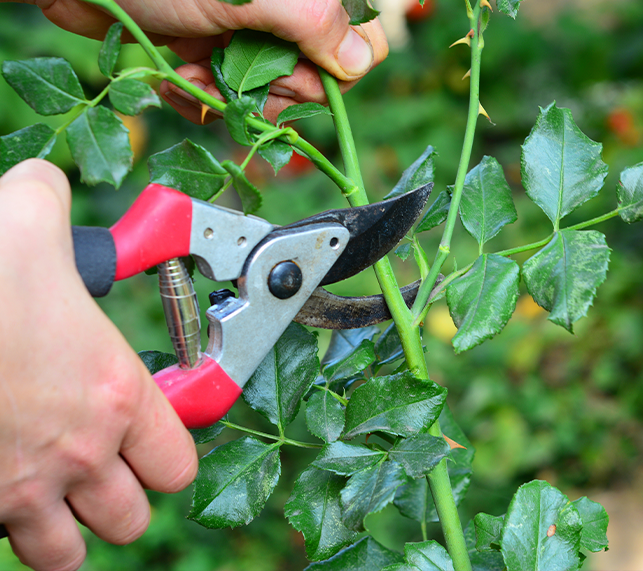 Need Some Inspiration? Watch Our Rose Garden Tour!