Reimagine Your Landscape: English-Style Design

The English-Style Landscape
The waterwise English-style landscape is inspired by a place to relax and admire nature. Incorporate groups of fragrant flowers, planted among brick or cobblestone paths, small groupings of trees, and seating to admire the birdbaths or small ponds. Accent with English-style creative containers.

Our plant lists are a small sampling of varieties to create an English-style landscape. Check with your nearest Green Acres Nursery & Supply to browse the full selection.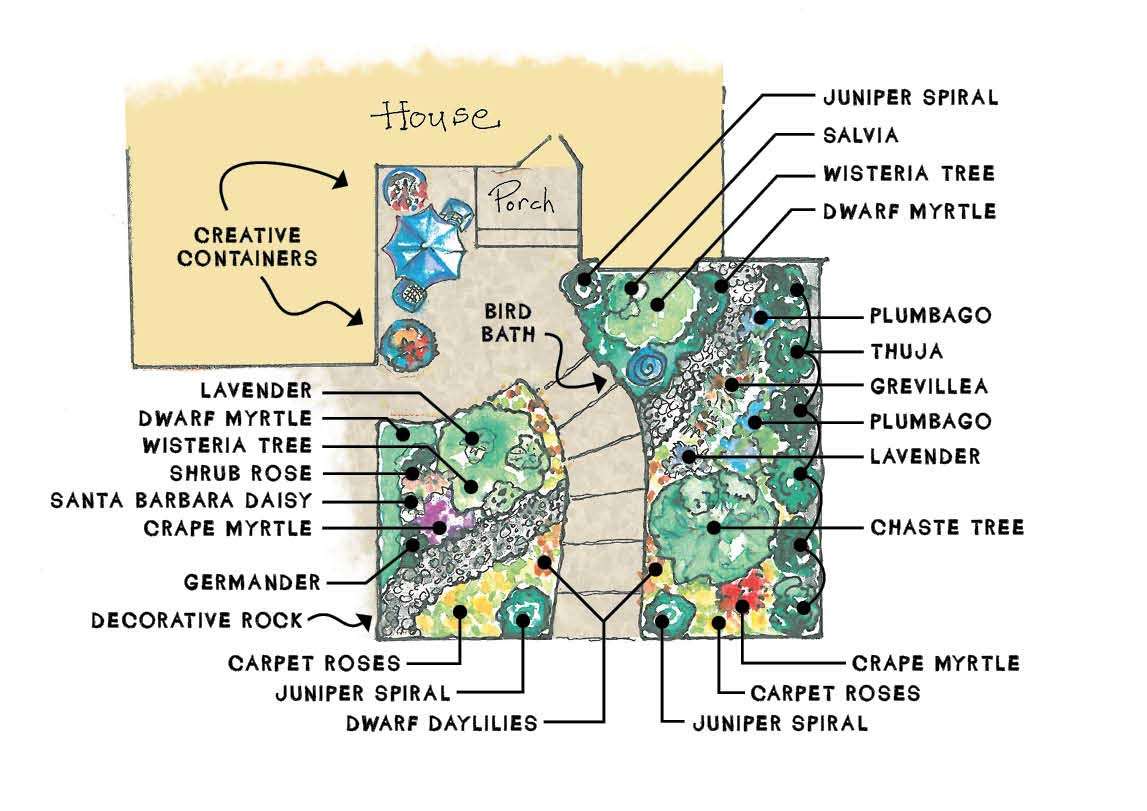 Use drip irrigation where possible.
Place trees on a separate valve with soakers or bubblers to allow for deep, infrequent watering.
Hydrozone: group plants together that have the same water needs.
Install MP Rotator nozzles to improve efficiency when watering lawns.
Use a timer with a weather sensor to water only when needed.
Mulch with a 3" layer to reduce evaporation up to 70% and to control weeds.
Trees:
Chaste Tree
Wisteria (tree form)
Juniper Spiral
Shrubs:
Flower Carpet Rose
Shrub Rose
Dwarf Myrtle (hedge)
Crape Myrtle (dwarf)
Germander
Grevillea
Thuja
Perennials:
English Lavender
Penstemon
Daylily
Santa Barbara Daisy
Trees:
Crape Myrtle (multi-trunk)
Hornbeam
Juniper Spiral
Shrubs:
Plumbago
Germander (hedge)
Rose 'Iceberg'
Flower Carpet Rose
Coprosma (hedge)
Perennials:
Salvia
Penstemon
Ground Morning Glory
Lamb's Ear
Thyme