Reimagine Your Landscape: English Style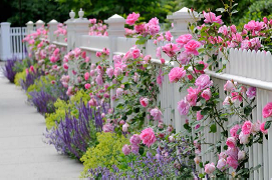 The English Style Landscape with Low-Water Plants
The water-wise English-style landscape is inspired by a place
to relax and admire nature, incorporate groups of fragrant flowers, planted
among brick or cobblestone paths, small groupings of trees, and seating to
admire birdbaths or small ponds. Accent with clever container gardens and a
bistro set complete with umbrella. If you love to be surrounded by flowers and
wildlife, this is the design for you.
Perfect Plant Combinations
Classic English garden plants are divided into two main
groups: those with a strong architectural form, and those with a softer, lush
appearance and lavish flowers. Evergreen standards and columnar trees (such as cypress and yew), and boxwood hedges are signatures of the architectural style, while the rose, peony and tulip represent the floral style. But all of these
plants tend to be thirsty in our climate.
How can you accomplish the carefree style of an English cottage garden or the more formal English country garden with low-water plants?
Replace cypress and yew with spiral junipers for balance.
Incorporate carpet roses and shrub roses for large bursts of fragrant blooms. For a cottage feel, add wisteria.
Where boxwood hedges are the norm, consider getting the same look with Coprosma or Dwarf Myrtle.
There are many options to explore—simply refer to our plant lists below and ask our garden gurus for other suggestions to get the look you want.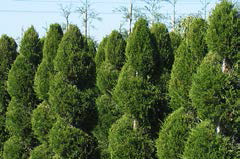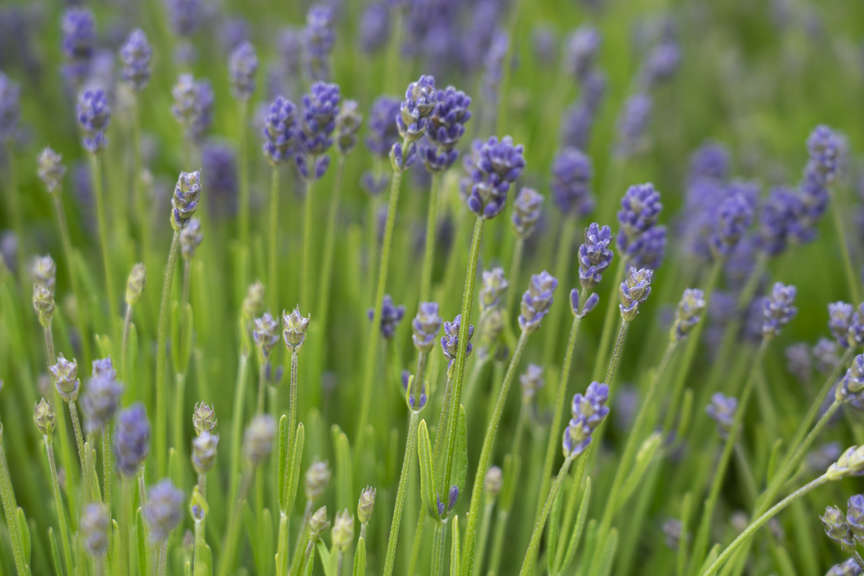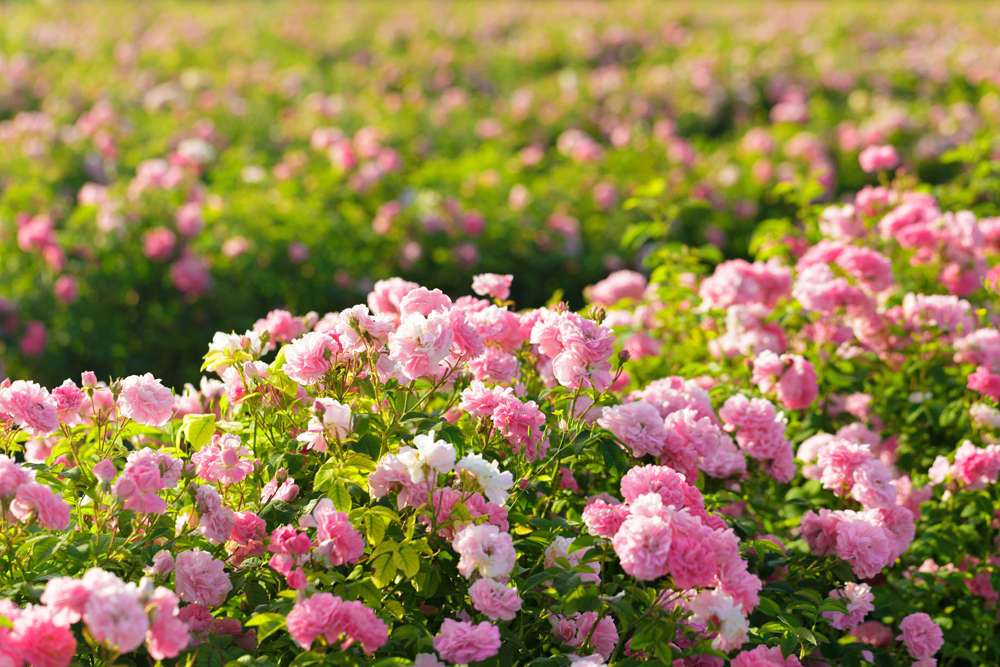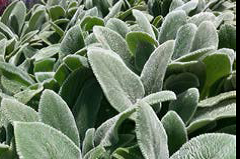 Plant List 1: Architectural Style
Trees
Chaste Tree
Wisteria (Tree Form)
Juniper Spiral
Shrubs
Dwarf Myrtle Hedge
Dwarf Crape Myrtle
Teucrium Germander
Grevillea
Perennials
English Lavender
Penstemon
Santa Barbara Daisy
Plant List 2: Floral Style
Trees
Shrubs
Plumbago
Teucrium Germander Hedge
Flower Carpet Rose
Coprosma Hedge
Perennials
Salvia
Penstemon
Ground Morning Glory
Lamb's Ear
Organic fertilizers are slow release and provide sustained nutrients throughout the season. Avoid synthetics when possible, which encourage rapid water-thirsty growth.
A two-to-four-inch layer of mulch reduces evaporation from soil by 70%.
Keep mulch six to 12 inches away from the base of trees and shrubs.
Mulch insulates the top layer of soil, keeping temps cooler in the summer leading to happier roots.
Mulch improves soil quality. It breaks up clay allowing better water and air movement. It also provides nutrients to sandy soil helping with water retention.
Use drip irrigation where possible.
Place trees on a separate valve with soakers or bubblers to allow for deep, infrequent watering.
Hydrozone: group plants together that have the same water needs.
Install MP Rotator nozzles for lawn to improve efficiency.
Use a timer with a weather sensor to water only when needed.