Maximize Your Vegetable Harvest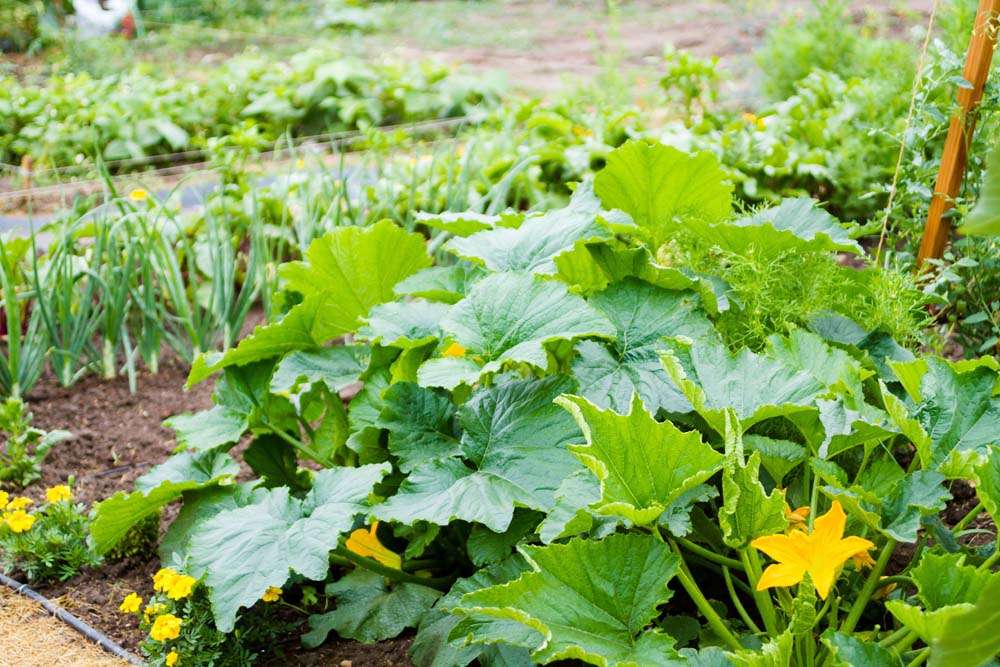 Growing Tips For A Bumper Crop
Did You Know? A "bumper crop" is one that yields a very large harvest.

The thrill of seeing a garden thriving and bursting with homegrown veggies is one of the highlights of summer. Whether your garden consists of a single patio pot, the entire back yard, or several acres, our garden gurus are offering their tried-and-true tips to maintain a bumper crop of veggies all season long.
Planting & Care Tips
Let the sun shine in
. Look for an area that has at least six hours of sun a day. If you have less sun, let our experts know and we can help you find the right varieties.
Check the calendar
. Our
Vegetable Planting Calendar
lists the best times to plant. Keep in mind that warm soil temperature is needed, and higher elevations will plant a little later than lower elevations.
Location, location, location
. When you plant the same veggie in the same spot or pot each year, production drops. As a bonus, when you change location, there are fewer pests and disease problems as well.
Invite pollinators
. Plant a variety of flowers nearby to welcome pollinators who will get your veggies producing non-stop. Look for annuals, like alyssum, or perennials such as lavender, and the bees will arrive and bring friends.
Remember your roots
. To get things growing, we also have to grow the roots. We need to gradually increase the length of time we water, and gradually water less often. As the plant gets wider, irrigate and fertilize at the furthest reaches of the plant, not at the base of the trunk.
Did you know? Pumpkins, winter squash, tomatoes and watermelon can all have roots that are four feet deep, while bush and pole beans, cucumbers, peppers and summer squash can have roots that are three feet deep. It's feeding time
. Rely on organic fertilizers to feed the soil and keep the veggies producing at top speed. We recommend feeding every four weeks with
E.B. Stone™ Organics Tomato & Vegetable Food
.
Deciding What To Plant
Find the varieties that will grow and produce the right amount for your family. Different varieties produce different amounts of fruit and veggies. Hybrids are heavier, consistent producers. You may only need one hybrid plant to feed the whole household, and your closest neighbors. Heirlooms may produce less, and multiples plants may be needed to get all the veggies you would like.

Look for varieties that grow smaller fruits to get more fruit. For instance, 'Sugar Baby' Watermelons can produce four fruits per plant, while larger watermelon varieties may only produce one watermelon per plant. Cherry tomato plants can produce very large amounts, while large slicing tomato plants produce less. Smaller gardens can be amazingly productive when we choose the right variety.

Plant more often. There are many veggies, herbs and flowers that do very well with succession planting. Succession planting is the practice of planting in intervals. Veggies such as carrots, radishes, cilantro and sunflowers can be planted by seed every two weeks to grow new, fresh, consistent produce.