Radiant Potup Recipes

4 Simple Summer Potups
We've created some container recipes for you that will shine for months to come. Planting in containers is a fun way to express your personality and provide pops of color throughout your landscape. Aside from the porch or deck, consider inserting potted arrangements throughout your garden beds, nestled among shrubs.

Time to get your hands dirty!
When planting in pots, it's important to use soil that is organically formulated to hold moisture. Potted plants dry out at a faster rate than plants in the ground, so be sure to check the soil regularly, to a depth of six inches, to determine if it's time to water. And, because they require water more often, the soil nutrients will need replenishment regularly―feed with organics as directed on the package.

Planting tip: Water the plant thoroughly prior to removing it from the nursery can, before placing it into the pot, then water again after planting. Water will travel through the wet rootball rather than around a dry one.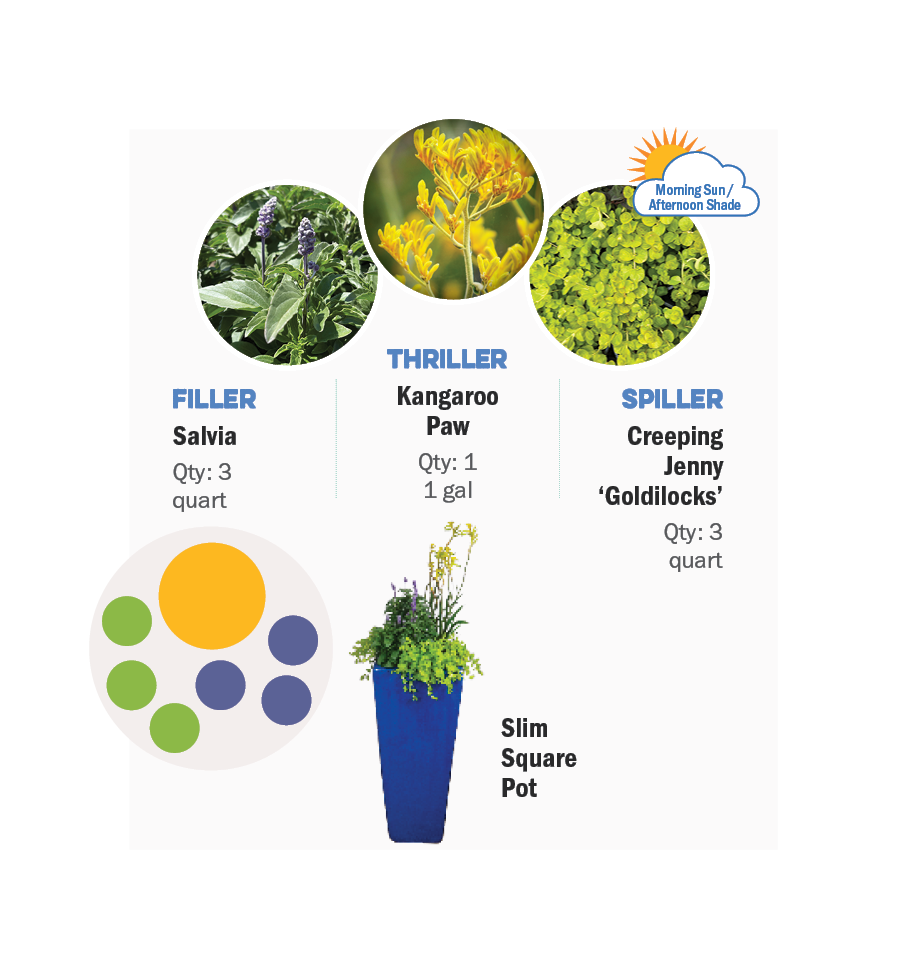 Mellow Yellow
The blue salvia (short, annual variety) and the yellow blooms of the Kangaroo Paw complement each other. We took our cue from the blue pot. Not into blue? The colors will look just as good in a red pot.

Morning Sun/Afternoon Shade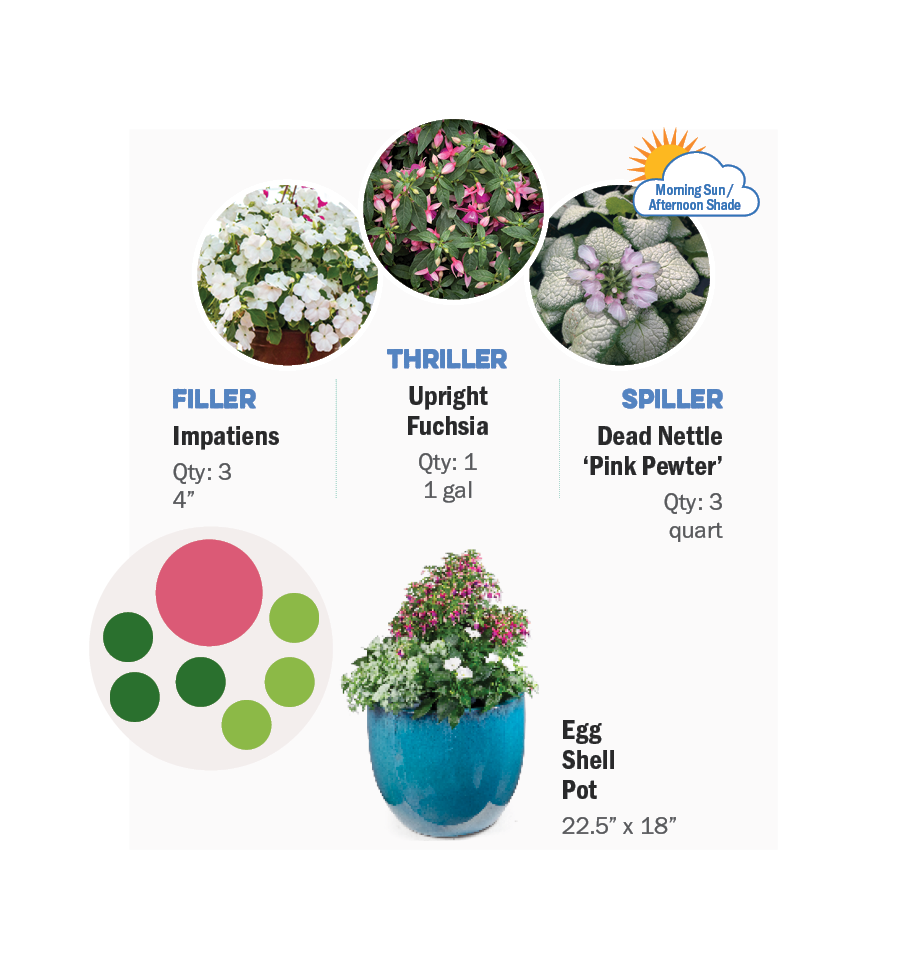 Too Cool
Doesn't this evoke a feeling of cool that would be welcomed on a hot summer day? Imagine this situated in a bed of hostas or next to a lounge chair under a shade tree. Be sure to choose an upright variety of fuchsia for height.

Morning Sun/Afternoon Shade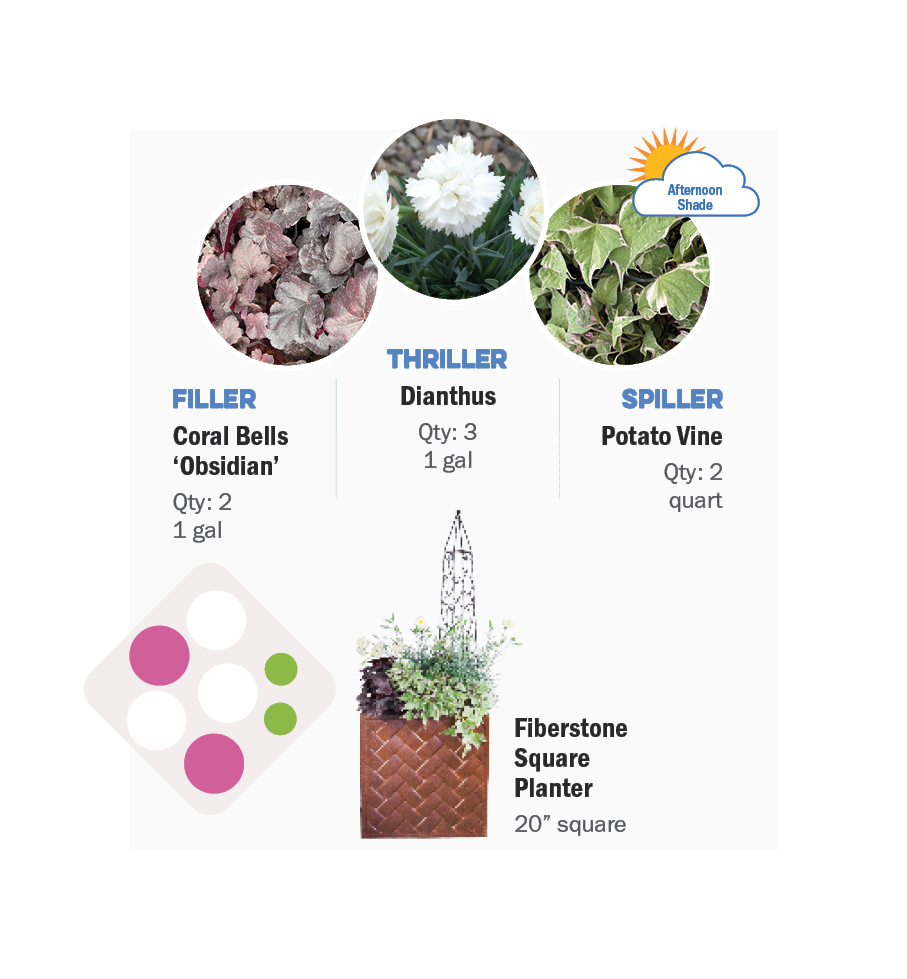 Basket Of Bells
This combo is a take on an English garden vibe. The woven texture of the pot and the obelisk create texture. Contrasting dark and light leaves is what make this arrangement pop. We selected a white flower for the 'thriller' but any color will work here ... get creative.

Afternoon Shade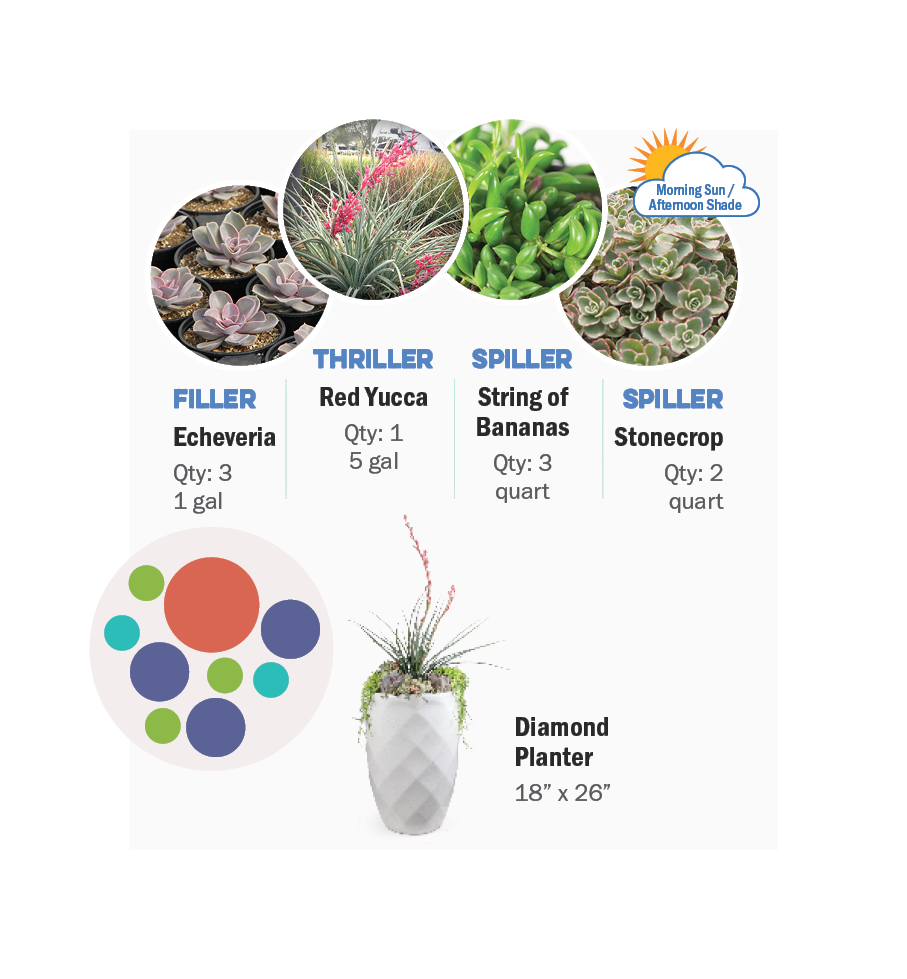 Gone Bananas
One of the fun things about planting in containers is that they don't need to conform to the style of your garden; they're accents. Succulents are hot right now and this combination will stand out in any landscape. It's a no-fuss, no-muss arrangement that would look great in any container.

Morning Sun/Afternoon Shade