Seed Starting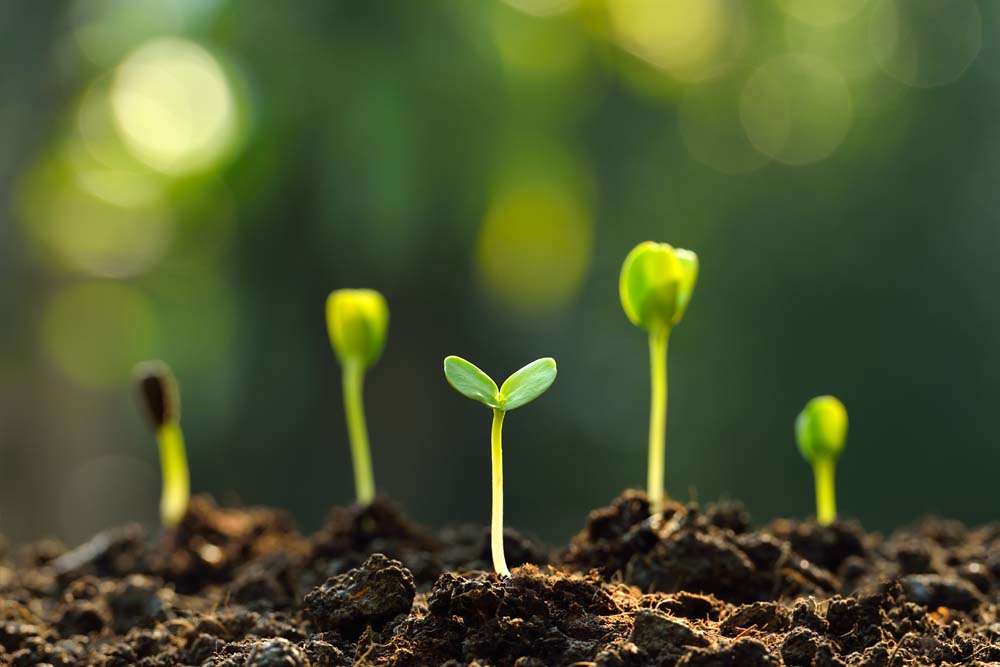 Starting Veggies & Flowers From Seed
Early fall and late winter are the perfect times to start veggies and flowers from seed—and our racks are fully stocked! Starting from seed will give your plants a jump on the season, so you can start enjoying the fruits of your labor earlier. Here are a few tips to get you started and product ideas to make the process as easy as 1-2-3.
Timing Is Everything
Start veggies and flowers from seed in our area in early fall and late winter. There are two advantages to starting from seed: First, the selection. There are so many more varieties to choose from when we start with seed. Second, the timing. Early fall seed starts will produce fall and winter vegetables. When we start from seed in winter, we get a head start by putting larger, more mature plants in the ground that will start producing sooner. Yes, it might be possible to harvest those 'Early Girl' tomatoes even earlier! More on planting directly in the ground in a bit.

We have found that a good resource for information is the seed packet. The packet is loaded with critical information, including when to plant and when to expect germination.
Transplanting Seeds
Did you know that not all seed starts tolerate being transplanted into the ground? Review the packet to confirm if directly sowing seeds to the prepared bed is the only option.

Growing seeds for transplant is recreating the optimum growing conditions that seeds would get if we started them in the ground in April or May. It's important to provide the right soil, the right containers and pots, and the right temperature.
A seed starting soil, like E.B. Stone™ Organics Seed Starter is ideal, as it encourages rapid root growth. This soil also holds the right amount of water for tender seeds—not too much, and not too little.
For pots and containers in which to start seeds, you can use pots as small as 3" with drainage. We also offer a kit that has everything you need to get growing—including a clear plastic dome to keep warmth and moisture in.
We have a new product for seed transplanting called CowPots™. They offer all the benefits of peat pots, but are produced with a more renewable resource than peat.
Seeds need warmth to germinate and sun to grow. Heating mats can be placed under the seed pots, warming them as a sign it is time to sprout. Once seeds have sprouted, they need light to keep growing. Growing lights keep young plants growing until it is the right time to transplant outside, recreating what the sun would normally provide.
One final bit of information: Watering. Tiny roots are easily hurt by hoses and large amounts of water. Please add water gently and slowly.
Ready to sow some seeds? Our garden gurus are available to answer questions and help you get your veggie and flower garden off to a great start this season.