Fall Gardening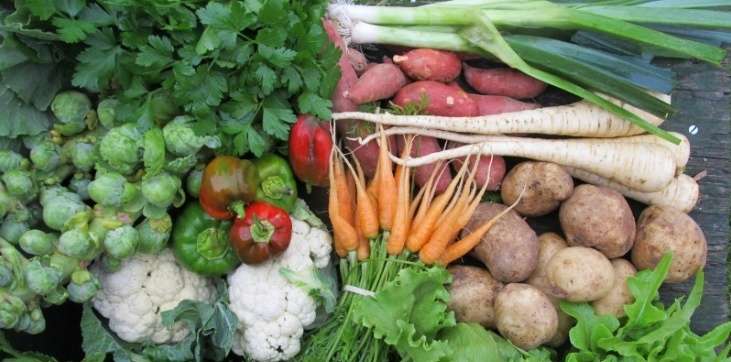 Peas, Potatoes & Carrots:
Planting Tips For Your Fall Veggie Garden
In case you didn't know, fall is a great time for planting. The soil is warm and the air begins to cool off in the evenings, making ideal growing conditions for vegetables. Some people choose to skip fall planting because their summer gardens are still producing, but it's well worth the effort to create space for cool-season veggies and keep growing through the winter.
Make Room for Cool-Season Veggies
Prepare your beds for fall veggies by removing:
Spent tomato plants that are getting too large or less fruitful.
Plants with diseases like powdery mildew or verticillium wilt—these problems either require extended treatment time or are irreversible.
Melon vines that have stopped producing fruit.
Getting Your Soil Ready For Planting
Pull out old plants.
Clear the soil of dead roots and debris.
Add manure, compost, earthworm castings, or other organic matter to feed the soil. If you don't have your own compost pile—that's okay—our garden gurus can point out the best organic matter to add based on your soil conditions.
Water the soil and till in organic matter. We recommend adding organic matter and letting the soil rest for about two weeks before planting, which allows nutrients to permeate the soil to achieve optimal planting success.
Pick your plants and space them according to mature size.
Vegetable Planting Calendar
Garden Friends with Benefits
The insects that prey on pest insects are known as "beneficials" or good bugs. Attracting beneficials is a natural way to control pest problems, reducing the need for chemicals in your garden. Good bugs can be encouraged to make an appearance in your garden by planting certain types of flowers such as
Yarrow
,
Coreopsis
,
Wild Lilac
,
Calendula
,
Stock
and
Snapdragons
, just to name a few.
Arugula
Asparagus
Beets
Bok Choi
Broccoli
Brussels Sprouts
Cabbage
Cauliflower
Celery
Collard
Greens
Kale
Leeks
Lettuce
Mustard
Onions
Pak Choi
Snow Peas
Snap Peas
Spinach
Swiss Chard

*Available in-stores. Varieties and availability vary by store.