Reimagine Your Landscape: Pollinators
Plant For Pollinators
Pollinators play an essential role in our ecosystem and in
the habitat of your garden. Insects or animals that transfer pollen from one part of the flower to another, or from flowers on one plant to flowers on another plant, makes the rank of Pollinator.

Bees and butterflies are probably the most
popular pollinators—but others include hummingbirds, bats, and small
mammals, along with insects like beetles, and ants.
So, what can you do to draw pollinators to your garden?
Plant for pollinators. Here are some tips and a few of our favorites:
When planning your garden, plant for successive blooming so that there is a constant supply of flowering plants from spring through fall.
By far, native plants are the best source of food for pollinators.
Old-fashioned varieties of flowers are known to have more fragrance and nectar/pollen to attract and feed pollinators.
Talk with our garden gurus for additional suggestions that will work in your garden.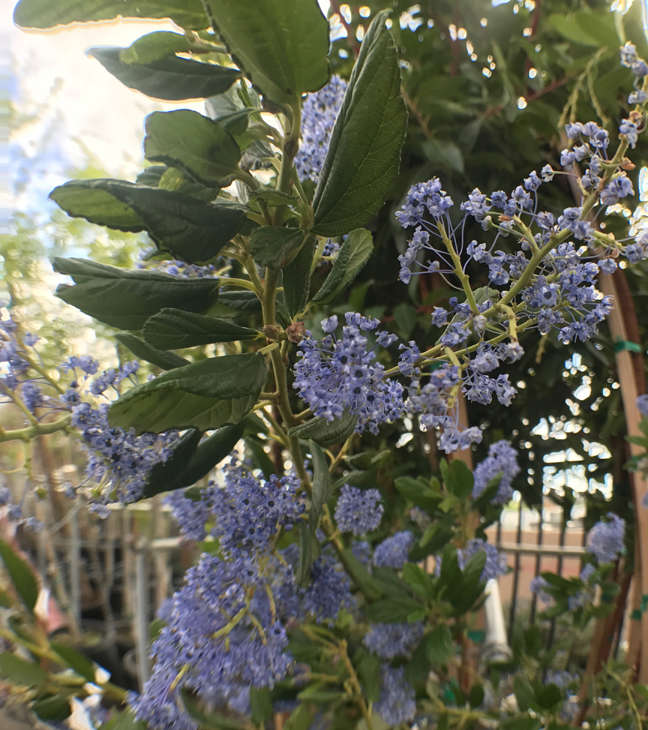 CA Wild Lilac 'Ray Hartman'
Evergreen shrub or small tree with a dense, upright habit
Use as a small tree, screen, or hedge
Large, rounded, dark green leaves and fragrant, medium blue, 3"-5" flower spikes late winter to early spring
Full sun
12'-20' tall x 10'-20' wide
Water-wise | Deer resistant | Attracts hummingbirds and butterflies
California Wild Lilacs are a large group of native shrubs that are an excellent source of pollen for early spring bees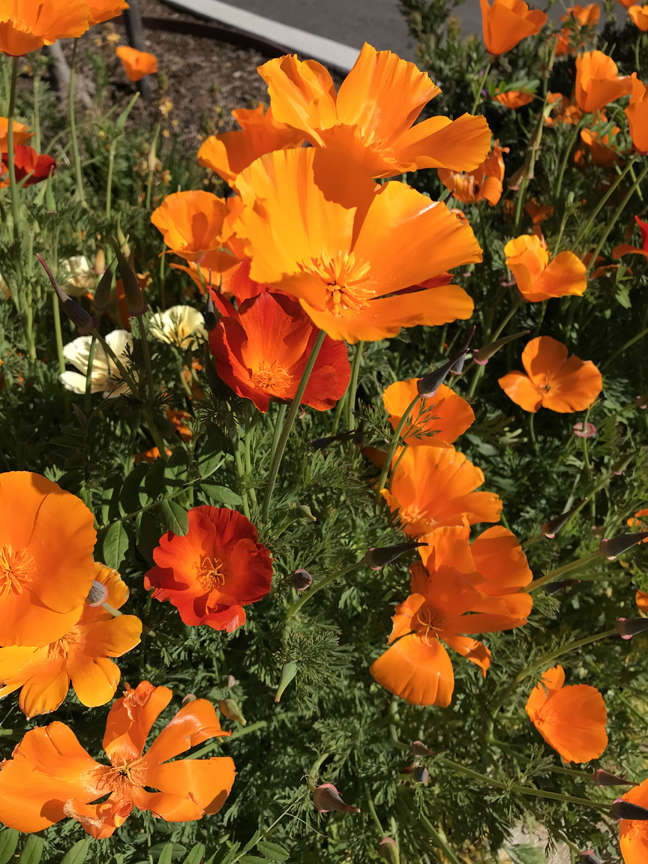 Perennial grown as an annual with mounding growth habit
Will naturalize on sunny hillsides and in country gardens
California native has bright yellow to deep orange blooms on blue-green foliage
Full sun
1 1/2' tall x 1' wide
Water-wise | Deer resistant | Attracts butterflies
Look for sweat bees scrambling around the bottom of the flower and covering themselves with pollen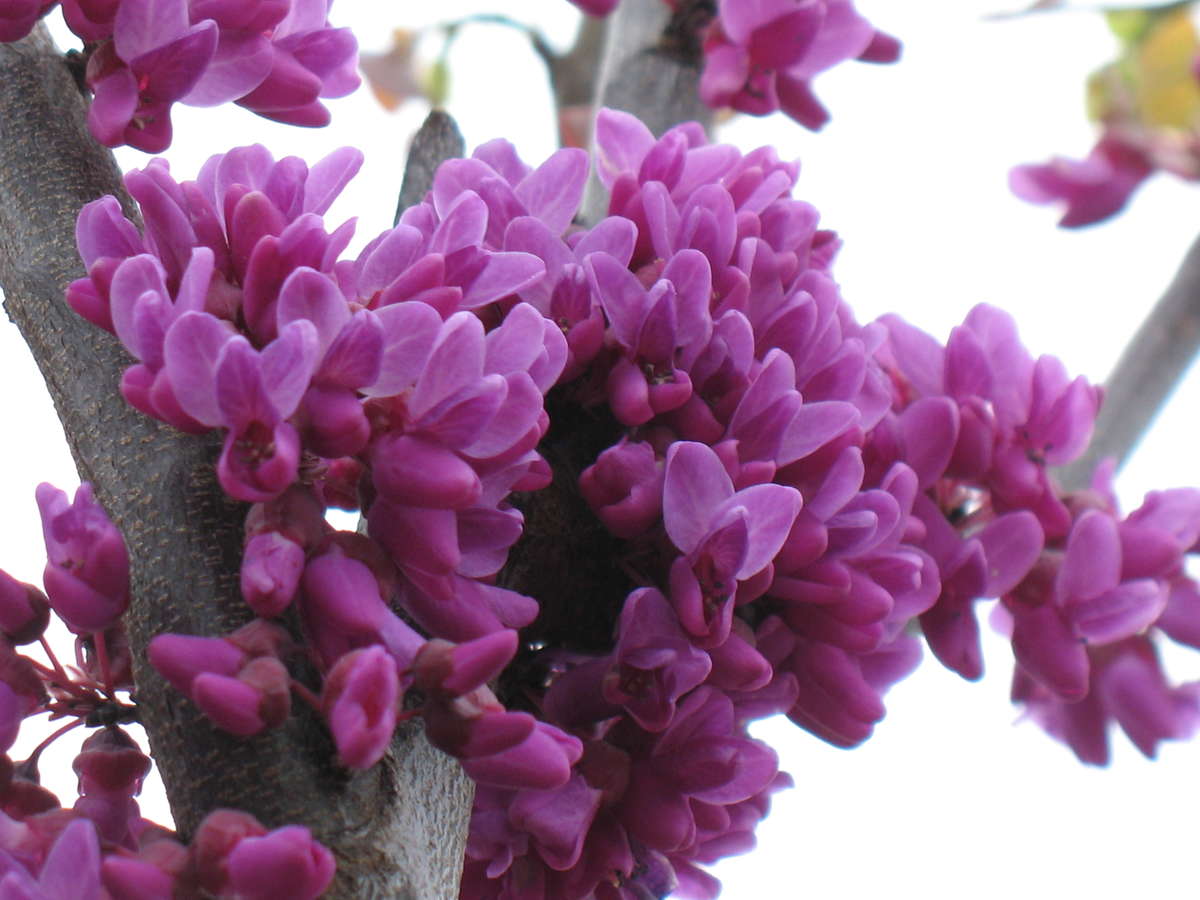 Deciduous small tree or shrub with a narrow habit
Native to the foothills of California
Use as mass planting or specimen
Heart-shaped leaves emerges bright green, age to blue-green and turn yellow or red in fall.
Full sun
10'-18' tall x 10'-18' wide
Water-wise | Deer resistant | Attracts birds
Magenta pea-shaped flowers in spring are popular with a variety of bees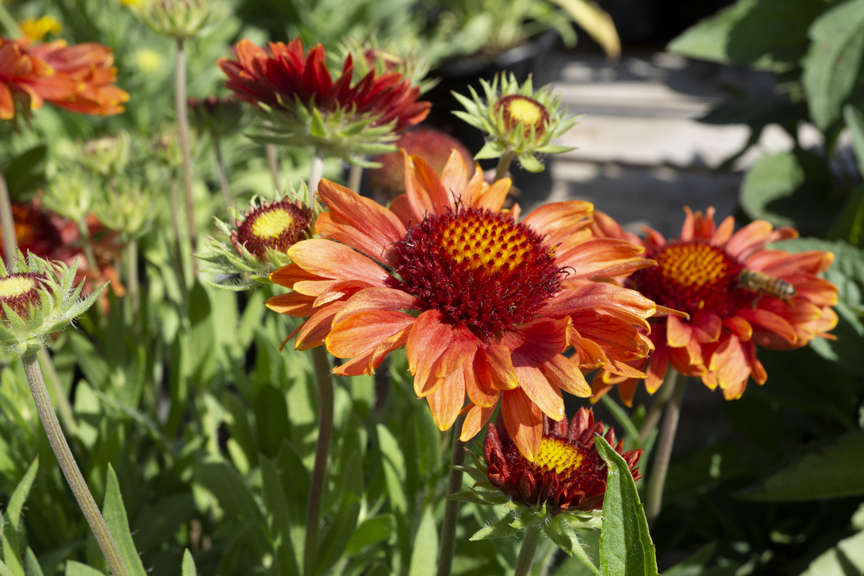 Herbaceous perennial with a compact, dense habit
Use in containers, borders, or as cut flowers
Vibrant yellow, orange, or red-burgundy flowers held just above rough green foliage summer through fall
Full sun
1'-2' tall x 1'-2' wide
Deer resistant | Attracts butterflies and birds
Attracts a number of native bees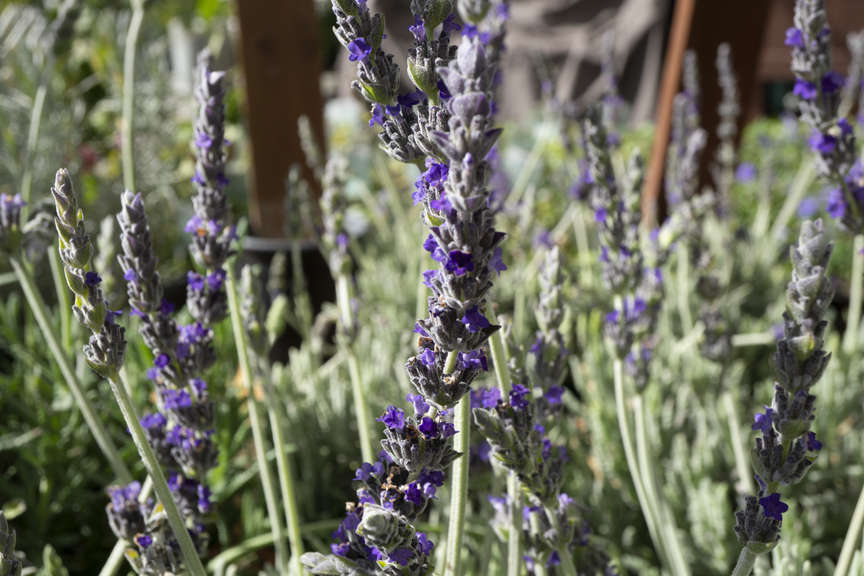 Evergreen shrub with a broad, mounding habit
Use for plant borders, low hedges, and rock gardens
Deep violet blue flowers bloom from spring to late summer
Full sun
2'-3' tall x 3'-4' wide
Water-wise | Deer resistant | Attracts birds and butterflies
Popular with carpenter bees for its nectar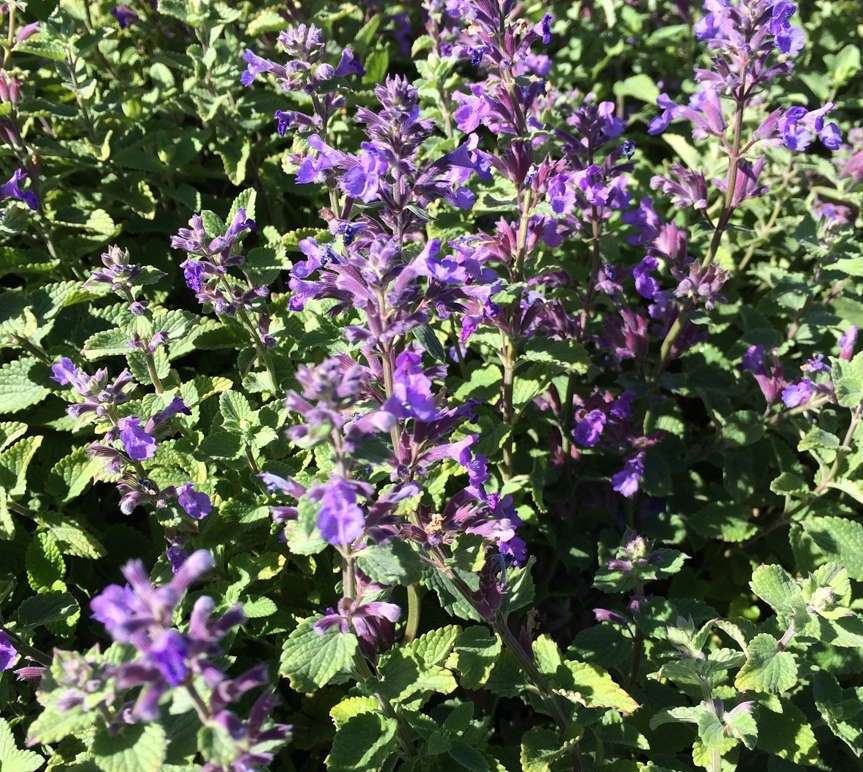 Perennial with a mounding, spreading habit
Use in mixed borders or containers
Aromatic, gray-green foliage, with tall spikes bearing small blue flowers bloom summer through fall
Full sun
1'-3' tall x 1'-3' wide
Water-wise | Deer resistant | Attracts birds and butterflies
Popular with bees for both nectar and pollen