Non-Invasive Grasses
Non-Invasive High-Impact Grasses
Most ornamental grasses are prime in summer and a perfect fit for our region. But before you start shopping, read through our list below for commonly-known invasive grasses, along with our recommendations for substitutes. Our suggestions are typically low maintenance, water-wise and deer resistant. In addition, we've provided more grass options that just look great in any landscape. Nothing here suits your style? Take a stroll through our nursery, where you'll find many more varieties, sizes, colors, and shapes to choose from.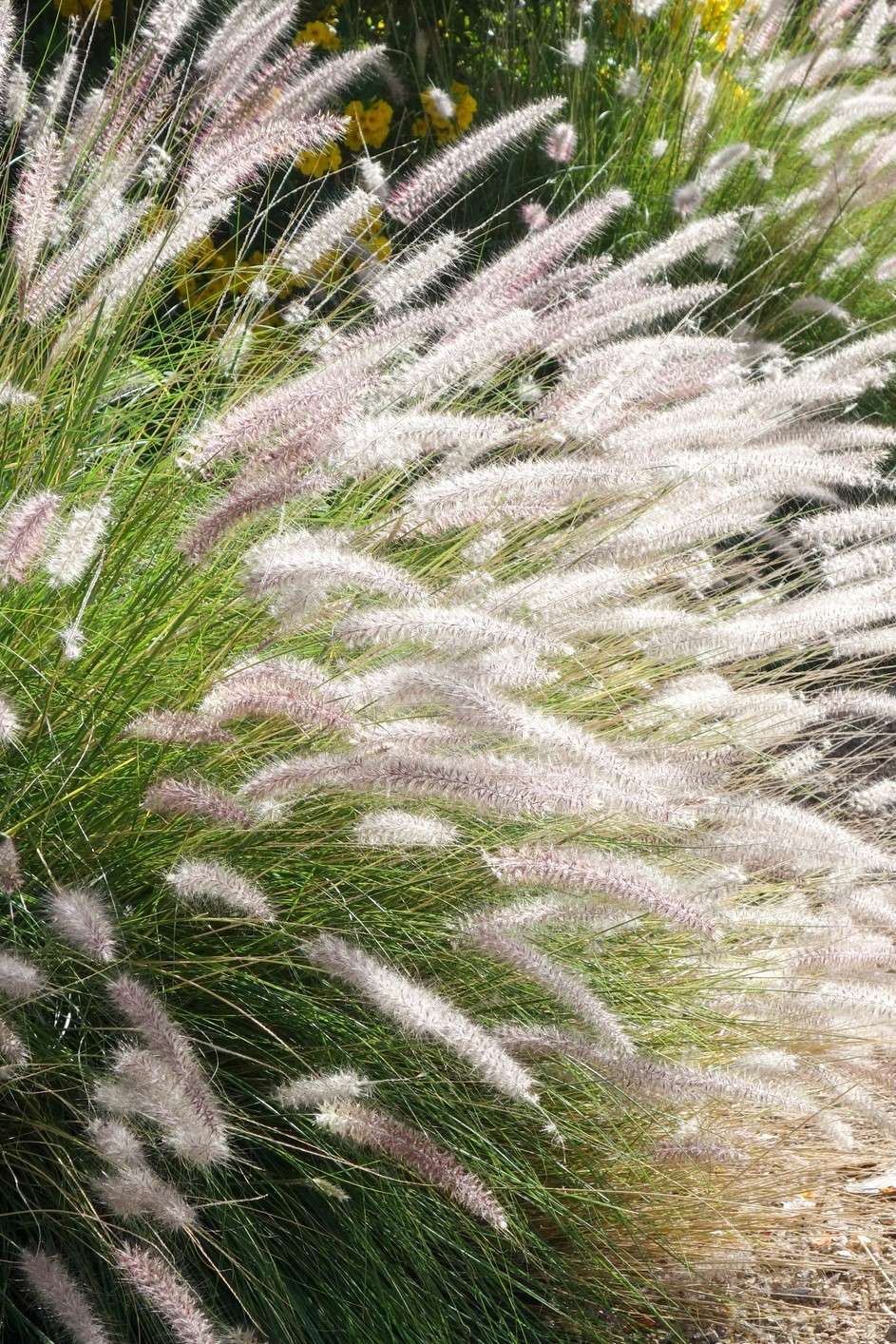 Invasive: Green Fountain Grass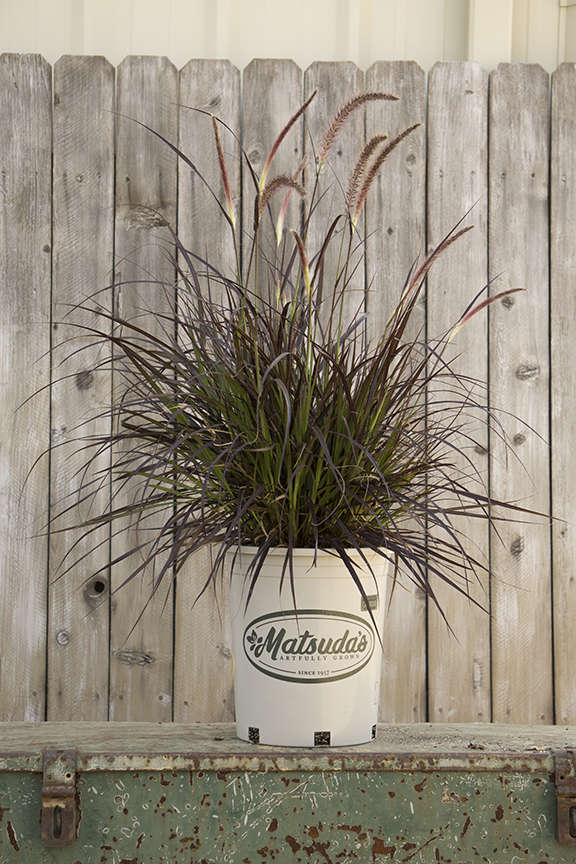 Non-Invasive: Red Fountain Grass
Deciduous grass with a full, clumping habit
Graceful, deep purple leaves
Feathery dark pink flower heads rise above foliage in summer, and become tan with age
Use in a container or as a landscape plant
4'-5' tall | 3'-4' spread
Full sun
Water-wise, Deer resistant
A good alternative to invasive Green Fountain Grass.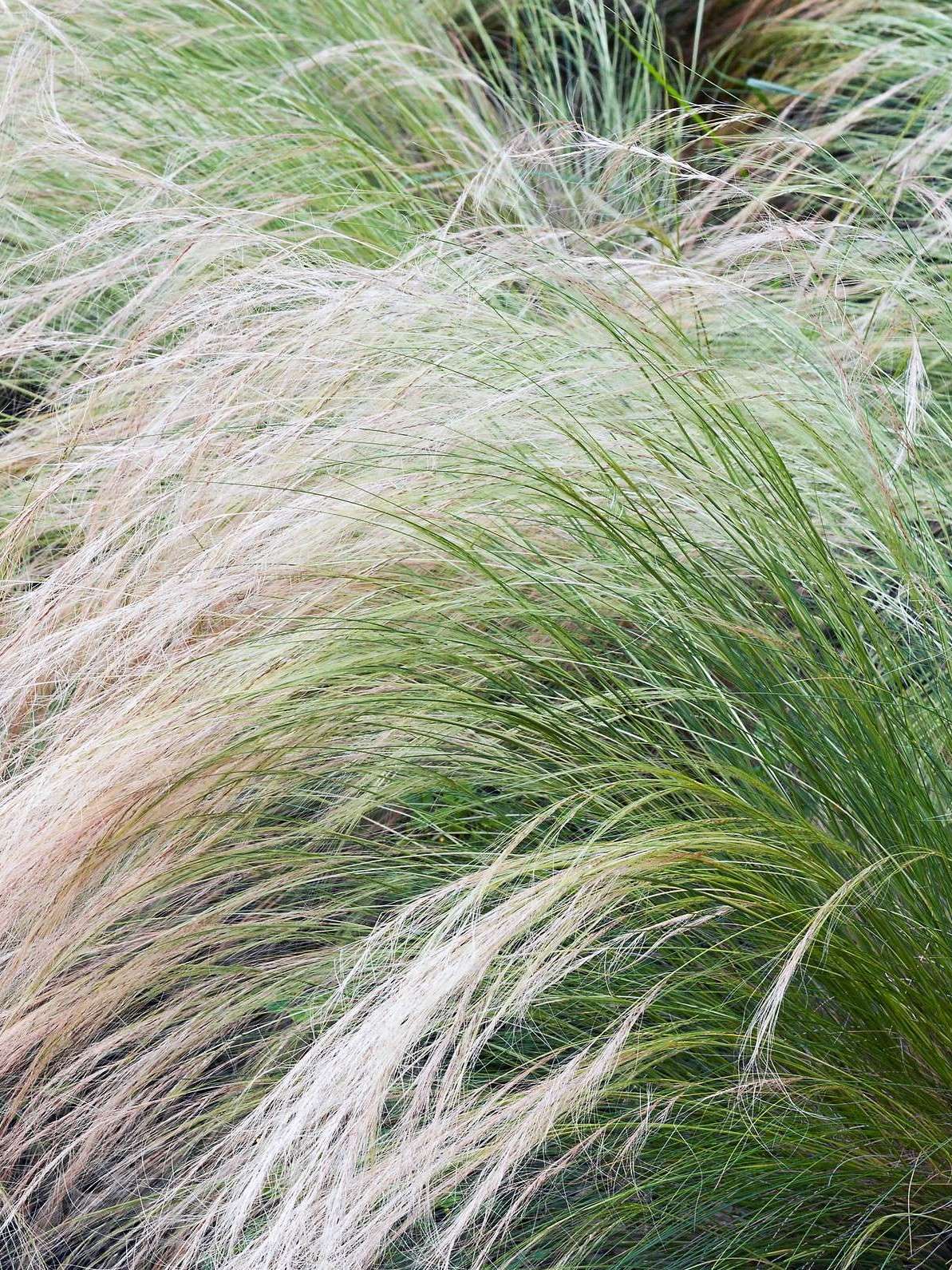 Invasive: Mexican Feather Grass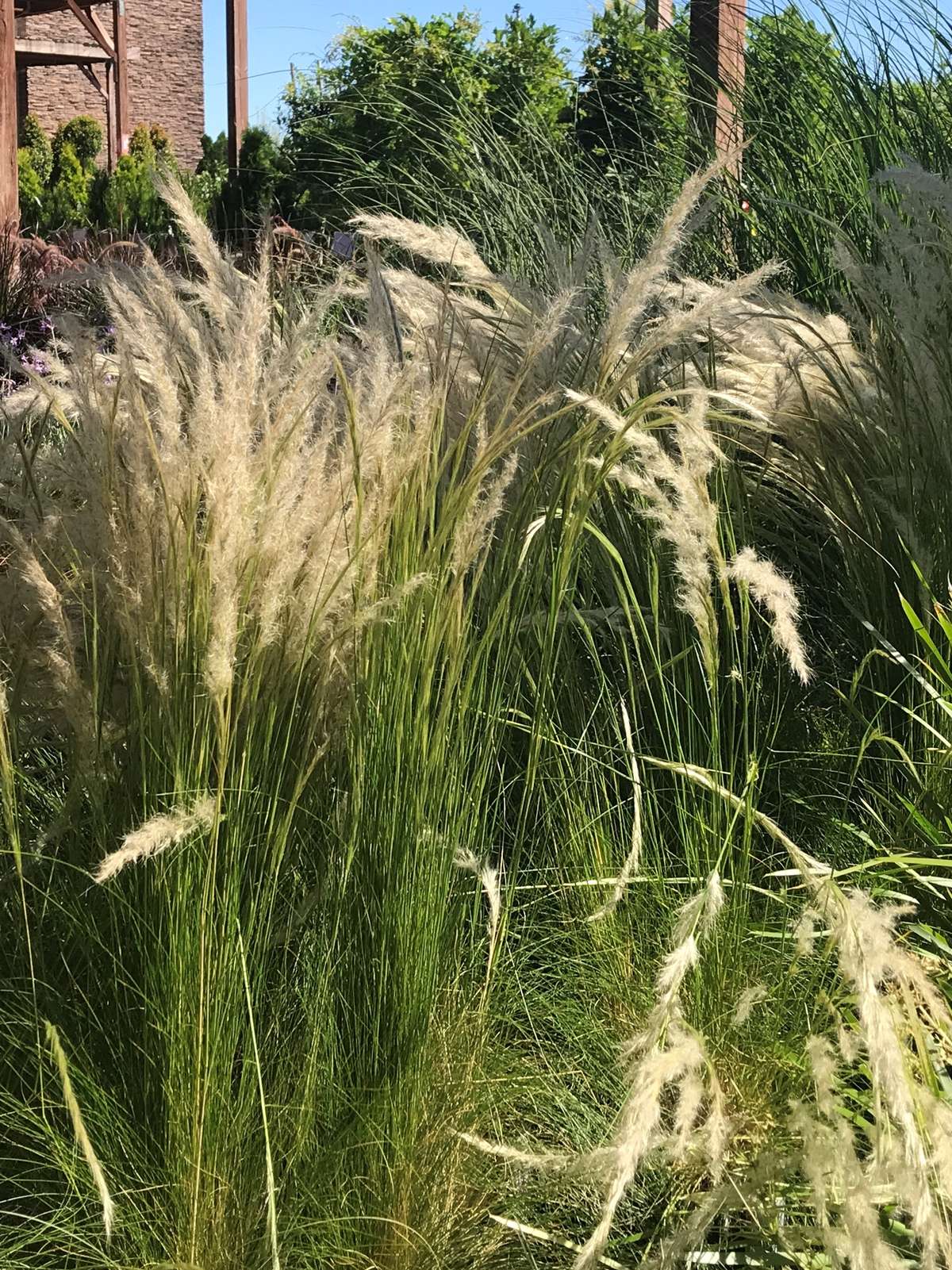 Non-Invasive: Peruvian Feather Grass
Fine-textured perennial grass with a clumping habit moves with the slightest breeze
Silvery-white plumes appear from summer to winter
Use in large containers
2'-3' tall | 1' spread
Full sun to partial shade
Water-wise
A good alternative to invasive Mexican Feather Grass.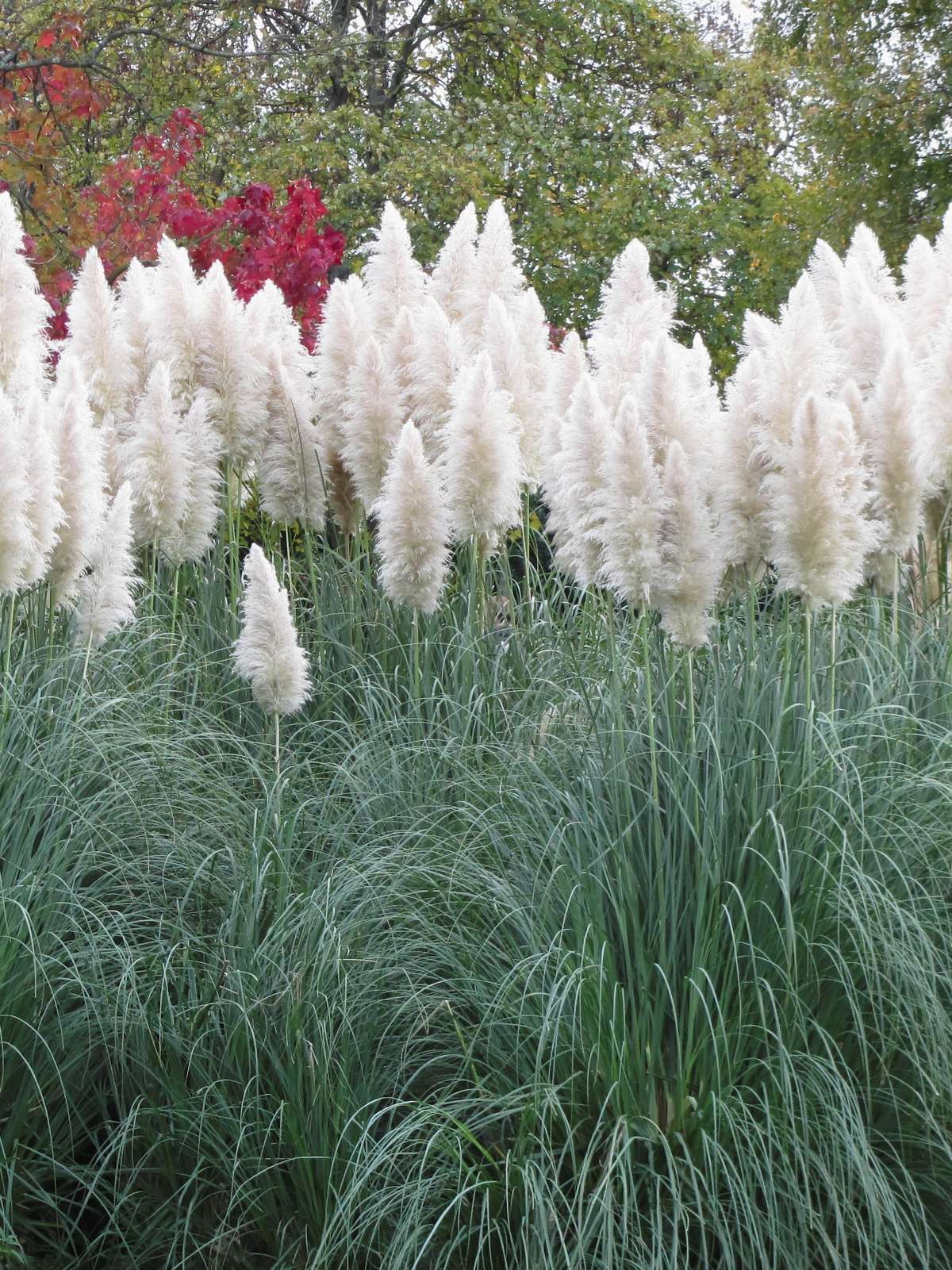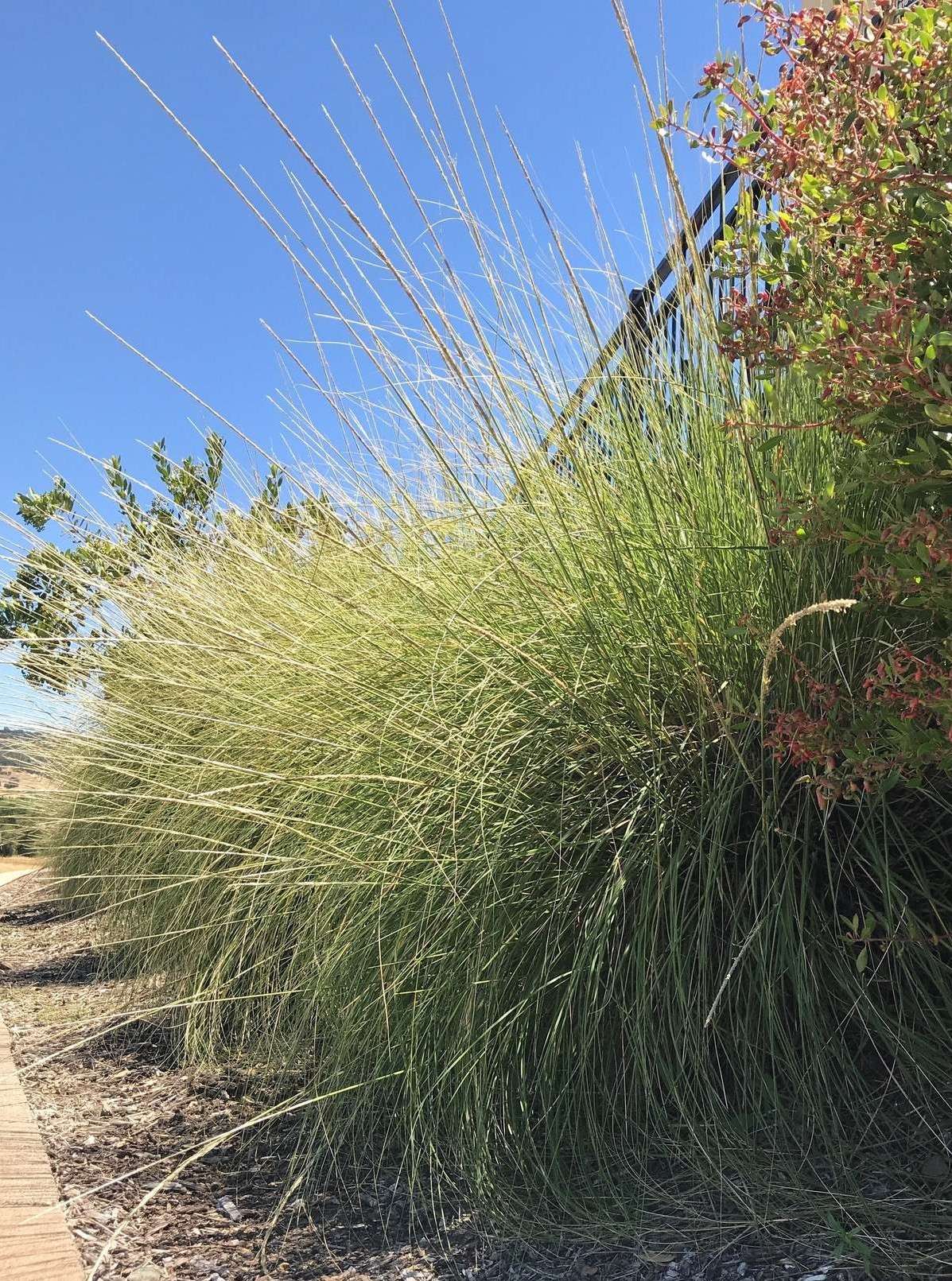 Native, perennial grass
Bright green leaves form a dense, tight clump
Upright, slender yellow or purplish flower spikes in fall rise two feet above foliage
Great container plant
2'-4' tall | 2'-4' spread
Full sun
Water-wise, deer resistant
A good alternative to invasive Pampas Grass.
More Noteworthy Non-Invasive Grasses to Add Interest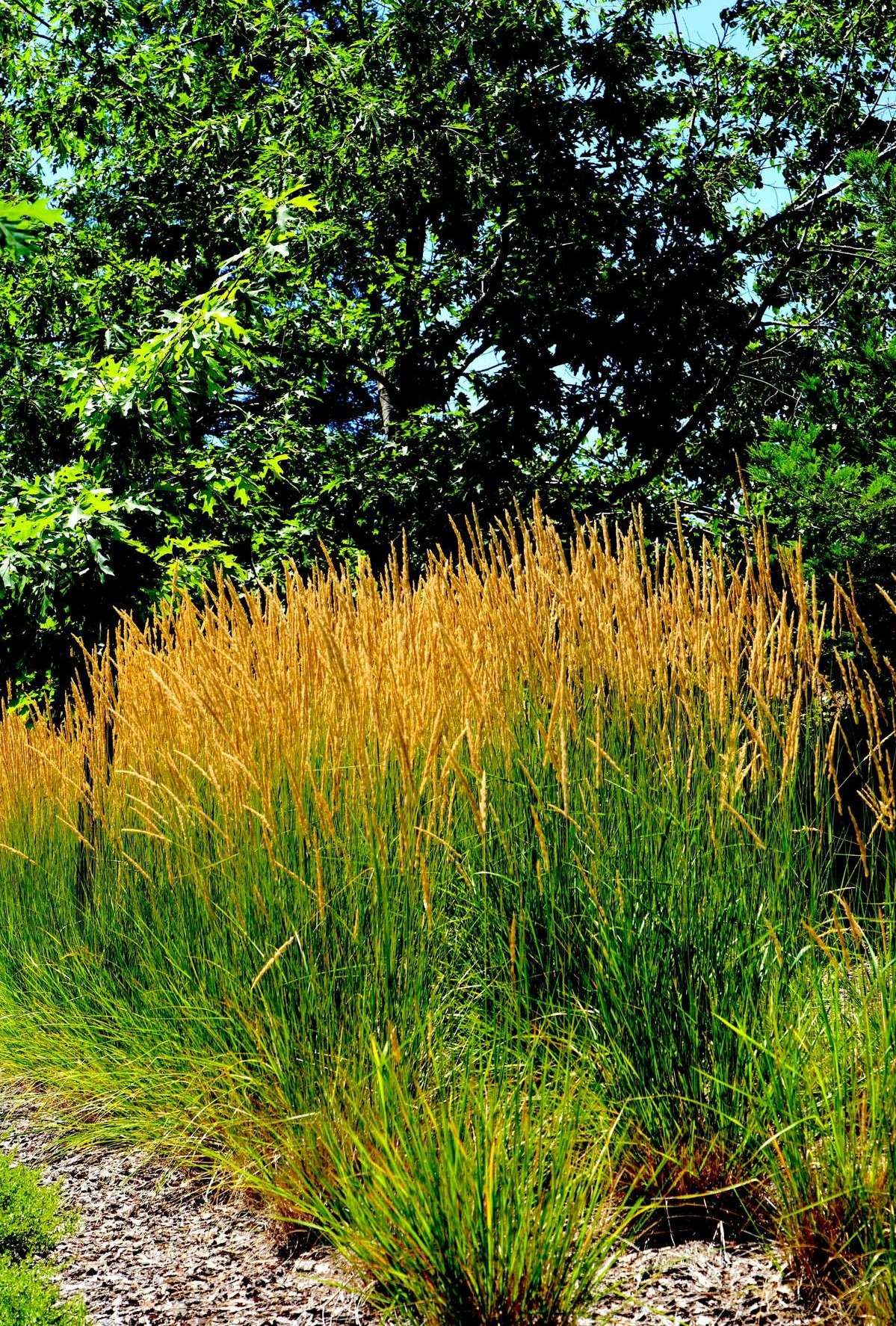 Feather Reed Grass 'Karl Foerster'
Perennial grass with an erect, arching, clumping habit
Bright green, narrow leaves
In late spring, purple-tinted flower emerge on six-foot stalks, turning golden in fall
Use as fillers for texture contrast
3'-5' tall | 2'-3' spread
Full sun to partial shade
Water-wise, deer resistant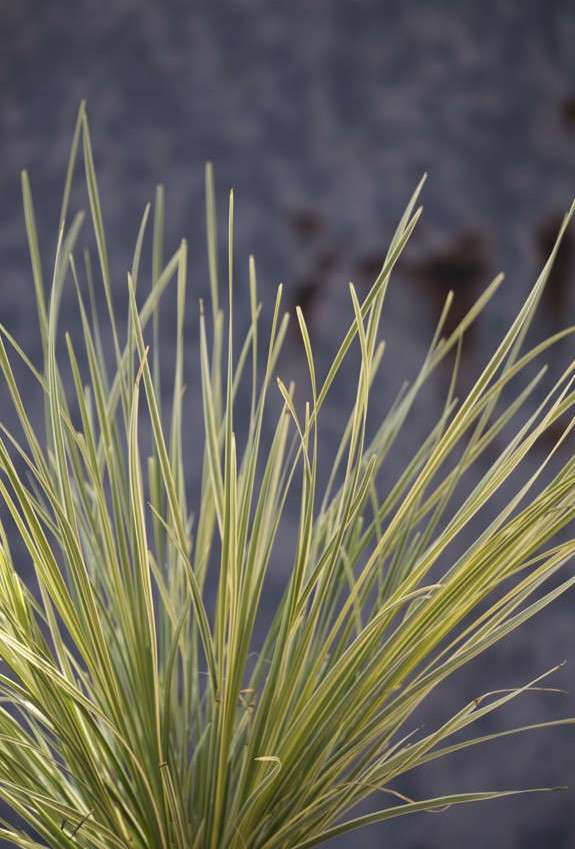 Mat Rush 'Platinum Beauty'
Evergreen, grass-like plant with an arching, clumping habit
Graceful leaves are mint green with vertical cream striping
Use as a border plant, in a container, or as a mass planting
2'-3' tall | 2'-3' spread
Full sun to partial shade
Water-wise, deer resistant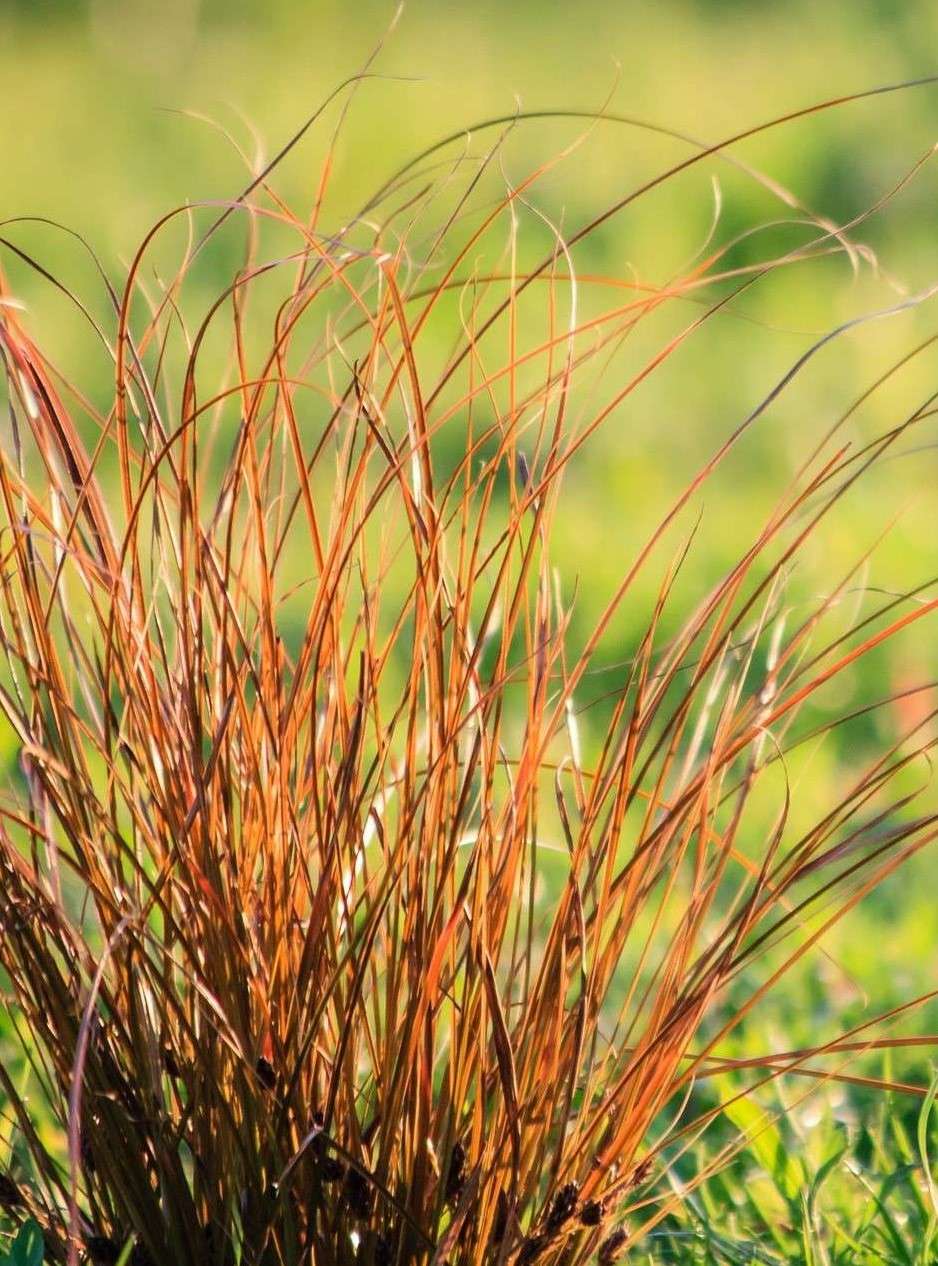 Evergreen perennial with a weeping, clumping habit
Fine foliage of green to coppery brown with hints of orange in fall and winter
Insignificant brown flower spikes in summer
Use in containers, rock gardens, borders, edging, groundcover
2' tall | 3' spread
Full sun to partial shade
Moderate water, deer resistant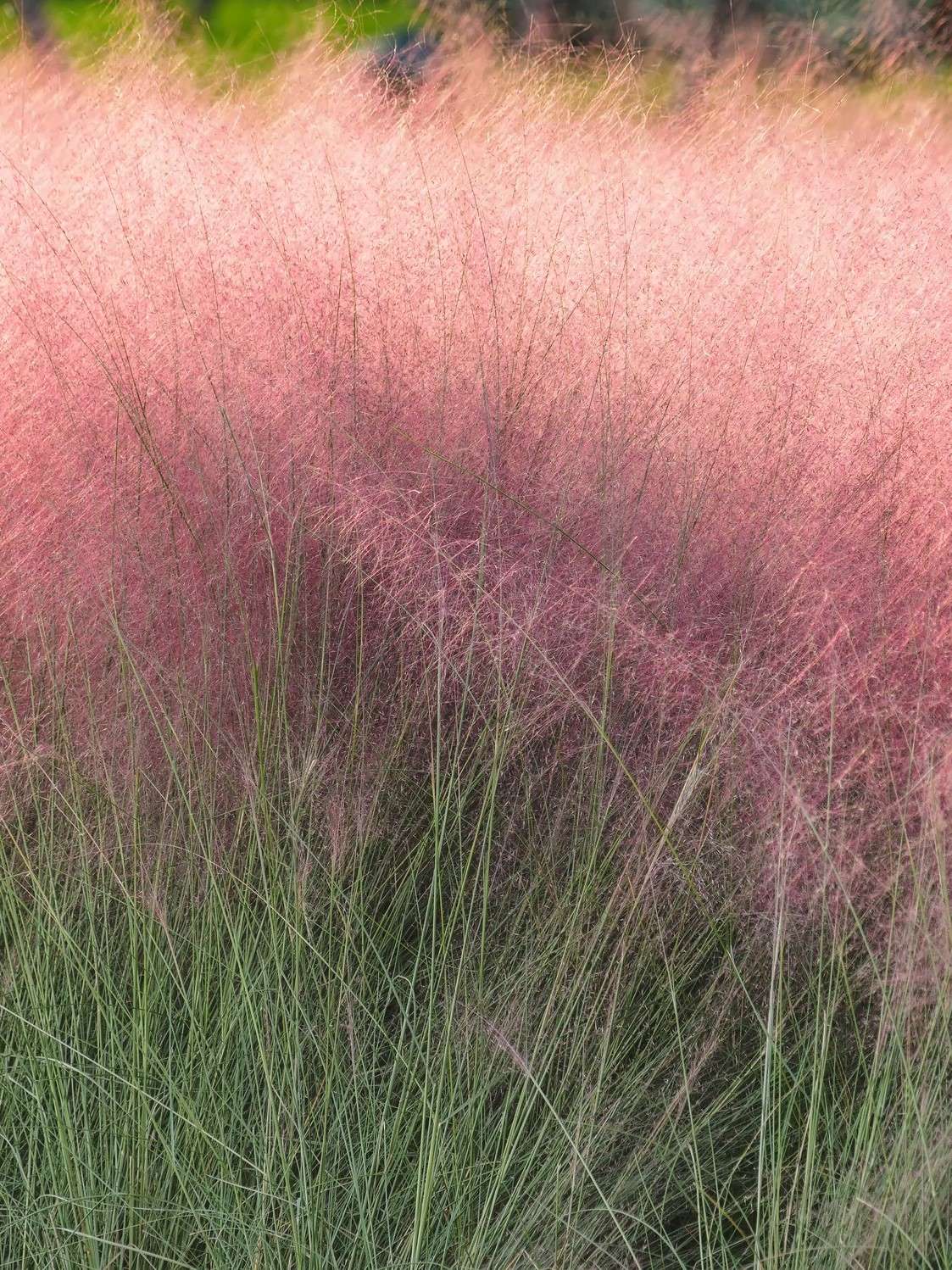 Perennial grass with a tall, mounding habit
Dark pink feathery plumes rise above foliage in late summer
Commonly known as "cotton candy grass"
Use in containers, massed or individually in the landscape
3' tall | 6' spread
Full sun to partial shade
Water-wise, deer resistant