Fruit Tree Varieties Summer 2023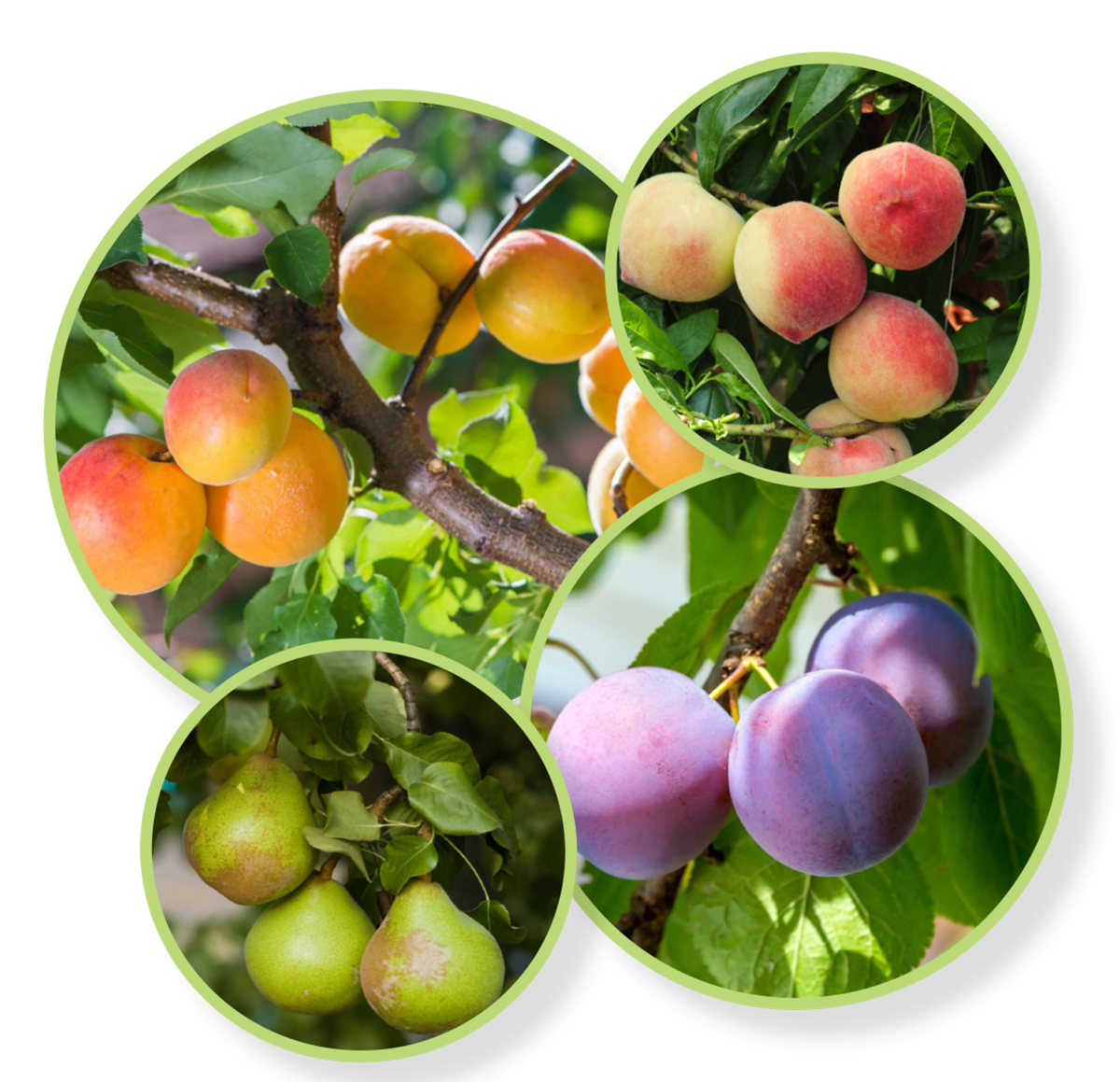 Create Your Own Backyard Orchard
Savor the taste of tree-ripened fruit from your own backyard orchard, and share with friends and neighbors. We offer traditional favorites along with unique varieties and also multi-grafted options. Selection may vary by store location.
Shop Our Fruit Tree Collection
D Also available as a true dwarf.
P Requires a pollenizer.
Apple

Fuji D
Gala D
Golden Delicious
Granny Smith
Honeycrisp D P
Jonagold P
Pink Lady D
Red Fuji

Apricot

Autumn Glo
Blenheim
Katy
Moorpark
Pixie-Cot D
Royal Rosa

Aprium

Cot-N-Candy
Flavor Delight

Asian Pear

20th Century
Hosui P
Kikusui
Korean Giant
Shinko P
Shinseiki
Cherry

Bing D P
Black Tartarian P
Craig's Crimson D
Lapins D
Montmorency Sour
North Star Sour
Rainier D P
Royal Crimson
Royal Rainier P
Stella
Utah Giant D P
Van P

Jujube
Nectarine

Arctic Babe Mini
Arctic Sprite Mini P
Arctic Star White
Double Delight
Fantasia
Flavortop
Garden Delight Mini
Heavenly White
Liz's Late
Necta Zee Mini
Snow Queen
Sol Dorado Mini
Zee Glow
Peach

Arctic Supreme White
Babcock White
Donut Stark Saturn White
Elberta
Eva's Pride
Fay Elberta
Frost
Honey Babe Mini
Indian Free White P
July Elberta
May Pride
O'Henry
Pix Zee Mini
Red Baron
Redhaven
Snow Babe Mini P
Snow Beauty White
Strawberry Free White
UFO-4

Pear

Bartlett
Kieffer
Red Bartlett
Rescue
Seckel P
Warren
Persimmon

Chocolate
Coffee Cake
Fuyu
Giant Fuyu
Hachiya

Plum-Cot
Plum

Burgundy
Elephant Heart P
Emerald Beaut P
Santa Rosa
Satsuma P

Pluot

Dapple Dandy P
Flavor King P
Flavor Queen P
Flavor Supreme P

Prune