Living Christmas Trees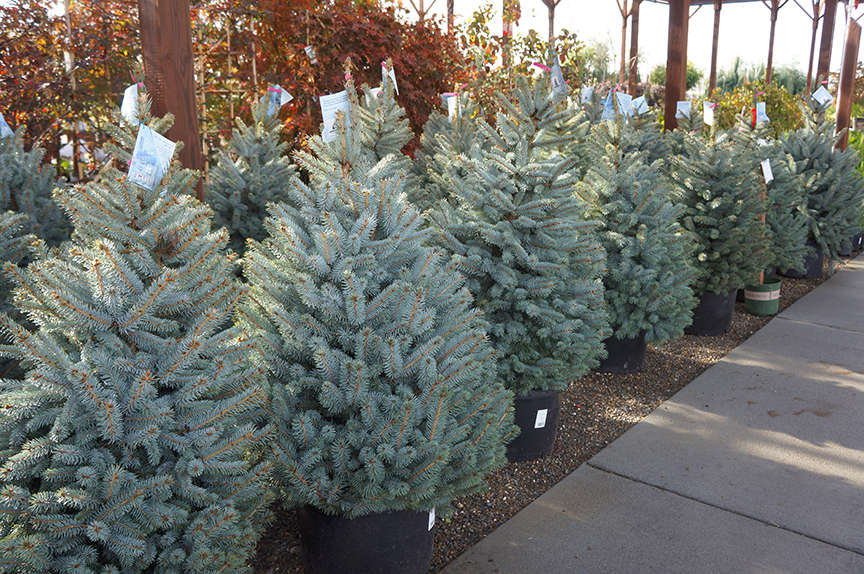 Choose A Christmas Tree To Last Generations
Living Christmas trees are an excellent choice for those who want a tree for generations. Our living Christmas trees are typically an ideal height, easy to care for, and best of all you can enjoy this holiday with a live Christmas tree, then plant it later for decades of good memories.
Keep Your Tree In Tip-Top Shape
To keep your tree in perfect condition for planting later, there are some guidelines to keep it healthy while indoors, and after the holiday.
Living Christmas trees are best when enjoyed in the house for 10 days or so. If they are in the house longer than that, they may break out of winter and start to put on new growth too early. Look for an area in the house that is fairly cool, away from heat sources, and out of direct sunlight.
Watering your living tree is important. Check the soil daily and water as needed to keep the soil evenly moist the whole time it is indoors.
Living Christmas trees are wonderful to decorate as a cut tree. When using lights that produce heat, smaller bulbs are a good choice. LED bulbs are perfect because they don't generate any heat.
When it's time to move your living Christmas tree outside, select the right spot based on its soil, water, and sun exposure needs. Follow our
Tree Planting Guide
to plant it successfully.