Why Crape Myrtles Take the Stage This Summer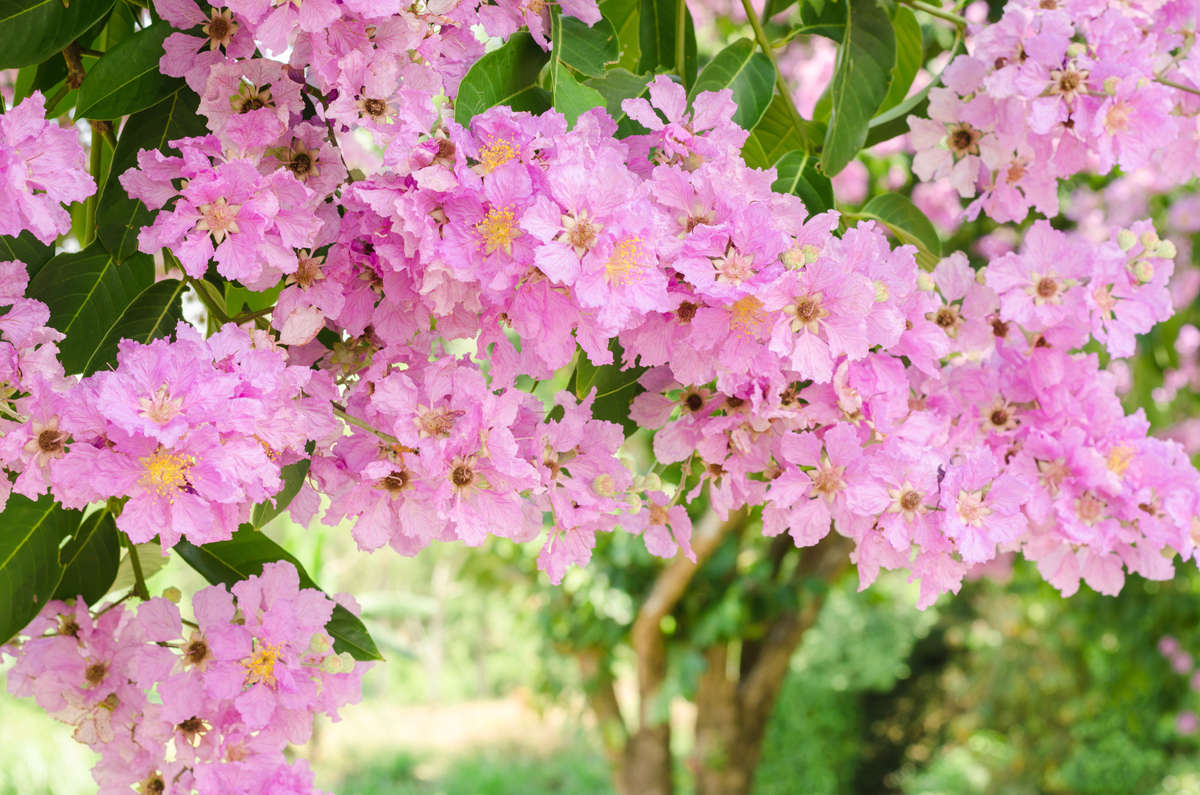 Crape Myrtle—A Garden Showstopper
Crape Myrtle (Lagerstroemia indica), gets its name from the abundant spires of crepe-like flowers that it bears in the warm, summer months. These showy flowers combined with attractive bark, beautiful fall foliage, water-wise properties, and high durability have made Crape Myrtles a popular choice within Northern California landscapes.

Native to South East Asia, Australia, Oceania and the Indian sub-continent, Crape Myrtles are perfect candidates for the dry, hot regions of Northern California. Known to some as "living bouquets," their floral tufts range in color from soft lavender to vivacious red and many shades in between. The Crape Myrtle comes in a wide variety of sizes and is available as a tree or shrub. Gardeners may choose from a dwarf that can remain as small as five feet, to a tree that can reach up to 30' high.

Green Thumb Tips:
Does best in slightly acidic soils with good drainage
Feed in spring with a tree and shrub fertilizer.
Prune in late winter to early spring.